Ivo Van Hove's "The Crucible" Concludes on Broadway
The Crucible, Starring Saoirse Ronan Concluded On Broadway With An Acclaimed Run, But No Tony Awards, And In The Red.
---
Go-To Broadway Arthur Miller Director Helms Revival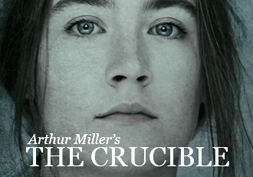 This past week, the 2016 revival of The Crucible played its final performance on Broadway. The show began previews on March 1, 2016, ahead of an opening night on March 31, 2016. As of its closing in July 17, 2016, it played 125 performances on top of 32 preview performances.
The Crucible is one of Arthur Miller's best known plays, and it is now read in classrooms all over the country in addition to being an often performed piece in regional and amateur productions. On Broadway, the play has now had six major productions, the premiere being in 1953.
Ivo Van Hove Sees Success In America
This production came at a time when the director, Ivo van Hove, is having a big moment on the U.S. stage. Hailing from Belgium, the director first came to prominence in America following his production of A View from the Bridge, which transferred from London's Young Vic Theatre to Broadway, starring Mark Strong, and receiving excellent reviews as well as the Tony Award for Best Revival of a Play, along with the award for Best Director of a Play for Ivo van Hove.
As for The Crucible, it was nominated for four Tony Awards, including Best Revival of a Play, but didn't win any. After all, A View from the Bridge was the show that first took Broadway by storm in the hands of Ivo van Hove.
Saoirse Ronan Stars As Abigail Williams In Acclaimed Production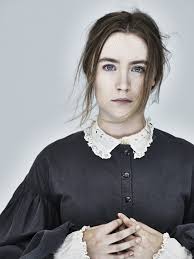 Amongst the many celebrated actors who brought The Crucible to life this year, Saoirse Ronan may have been the most buzzed about, due to her recent Oscar nomination for last year's film Brooklyn, as well as another Oscar nomination for the 2007 film Atonement.
Still, The Crucible is certainly an ensemble piece, and many other actors were crucial to the success of this production as well. Two actors received Tony Award nominations: Sophie Okonedo, who played Elizabeth Proctor, was nominated for Best Performance by an Actress in a Leading Role in a Play, and Bill Camp, who played Reverand John Hale, was nominated for Best Performance by an Actor in a Featured Role in a Play.
A Successful Revival With Excellent Reviews
Although Okonedo lost to Jessica Lange, who starred in Long Day's Journey into Night, and Camp lost to Reed Birney, who was in this year's Tony Award-winning Best Play The Humans, the show will still go down in history as a successful revival. Upon opening, it earned a string of excellent reviews.
Ben Brantley from The New York Times called The Crucible the freshest, scariest play in town, despite being an endlessly revived drama that is commonly studied in English class. Meanwhile, Vulture called it a brilliant demonstration of hysteria, The Hollywood Reporter called the show mesmerizingly acted and operatic in its intensity, and the Chicago Tribune called it eye-popping and wholly unconventional, in a good way.
A Financial Flop Despite The Excellent Acclaim
A straight play on Broadway is inevitably a tough sell, and The Crucible, despite its acclaimed cast and highly reviewed production, was no exception. Throughout the run, the highest weekly gross the show brought in was $705,805, which represents 71.91% of its gross potential. In the final week of performances, it brought in $613,098, or 62.47% of its gross potential.
On average, across the duration of the run, the weekly grosses reached 62.07% of their gross potential each week, and the average paid admission throughout the run was $88.75. These numbers unfortunately do not add up to a profitable production, whose weekly running costs were compounded by a large cast with several big names amongst them.
Rudin Creates A Successful Team
Still, the lead producer Scott Rudin, despite his cut-throat reputation, does produce on Broadway for the love of it, as demonstrated by his consistent attention to quality, star casting to maximize chances for financial gain, balanced with a ceaseless devotion to promoting new voices, or in this case, new visionary directors.
Discount Broadway Tickets
---
---