"It's Only a Play" Concludes Its Run
It's Only A Play Closed On June 7, 2015 Having Recouped Back In December. Nathan Lane Was The Major Box Office Draw With Broderick Falling Short.
---
Successful Broadway Run Concludes With Final Performance On June 7, 2015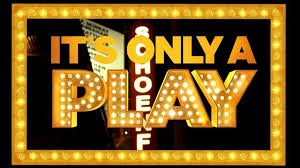 On June 7, 2015, Jack O'Brien's production of Terrence McNally's It's Only a Play played its final performance at the Bernard B. Jacobs Theatre. On August 28, 2014, it began previews, at that time playing at the Gerald Schoenfeld Theatre.
After its opening night on October 9, 2014, the show received mixed to positive reviews. However, that did not stop the show from becoming a huge hit, with the box office flowing healthily due to the star studded cast.
Micah Stock Makes Broadway Debut In "It's Only A Play"
The original cast included Nathan Lane and Matthew Broderick, bringing back the excellent chemistry from their world-renowned star turn in The Producers. On top of those two, the cast included Stockard Channing (Grease, Other Desert Cities), Rupert Grint ("Ron" from the Harry Potter movies), Megan Mullaly (Young Frankenstein, How to Succeed in Business Without Really Trying), F. Murray Abraham (Mauritius, Triumph of Love, A Month in the Country), and Micah Stock.
Though Micah Stock was the least famous of the bunch, and the only one making his Broadway debut, he was also the only one to be nominated for a Tony Award, that for Best Performance by an Actor in a Featured Role in a Play. This was the only nominated the show received, and it did not win.
Nathan Lane Is The Golden Ticket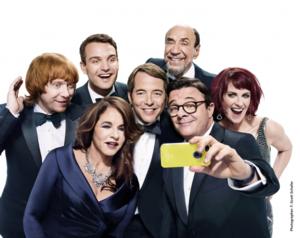 Despite the mixed recognition from reviewers and Tony voters alike, It's Only a Play was an unqualified financial hit. On December 17, 2014, the production announced that it had recouped its $3.9 million investment, making it the first show of the 2014-2015 season to announce recoupment.
Fortunately for the producers, that achievement took place before the planned departure of Nathan Lane, who quickly proved himself to be the biggest star in the show. In every single full performance week where Lane appeared, up until the week ending January 4, 2015, the show brought in over a million dollars.
Lane's Departure Leads To Major Box Office Dip
Immediately after he departed, starting the week ending January 11, 2015, the numbers took a huge dip. Whereas the play had been bringing in over 100% of its gross potential consistently, suddenly it was bringing in just over 60% for three weeks, and then those numbers dipped even further, bringing in around an average of 45% of its gross potential each week. In the week ending January 4, 2015, the weekly gross was $1,455,818, but just three weeks later, the weekly gross was $462,008.
Matthew Broderick Did Not Have As Much Box Office Pull
Matthew Broderick, who had originally also planned to leave on January 4, 2015, decided to extend his participation in the show until the end of the run, whereas Lane had to leave to appear in The Iceman Cometh. However, Lane clearly proved he is a bigger star than Broderick, as Broderick's decision to remain did not keep the numbers as high as they had been.
However, when Lane came back to It's Only a Play on March 31, 2015, the numbers did jump up, though not quite as high as they had been. Once he returned, the weekly grosses were averaging around $600,000 to $700,000.
Broderick And Lane In Final Performance
In the last week of the run, the week ending June 7, 2015, both Matthew Broderick and Nathan Lane took their final bow, with a weekly gross of $669,145, representing 66.51% of the show's gross potential. Therefore, the show was clearly running in the black, having entered profits back in the end of 2014. Since that time, they were playing for laughs as much as for money.
Discount Broadway Tickets
---
---