"Hello, Dolly!" Sales Surge with Bette Midler's Return
Bette Midler Returned To Hello, Dolly! This Past Week After Two Weeks Away, And Box Office Spiked To Welcome Her Return. Oslo Closed On A High Note.
---
After Two-Week Vacation, Midler Returns To Box Office Surge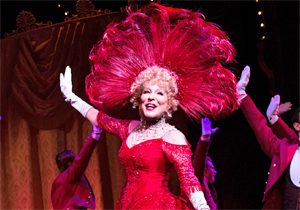 In the week ending July 16, 2017, it was impossible to ignore the surge in box office experienced by the currently running revival of Hello, Dolly!
Since the beginning, the main attraction of this production has been the leading lady, Bette Midler, who won the Tony Award for Best Performance by an Actress in a Leading Role in a Musical, and shepherded the production to win the Tony Award for Best Revival of a Musical. In every performance at which she has played the role of Dolly Levi, ticket sales have been flush.
Donna Murphy Is Talented In Her Own Right
However, Midler is a busy lady, and she has had to schedule some vacation days as the run has gone on. Donna Murphy, the Tony Award winning actress of such shows as Passion, The King and I, Wonderful Town, LoveMusik, and The People in the Picture, while incredibly talented in her own right, has been noticeably untalented at bringing in ticketbuyers who would otherwise like to see Bette Midler.
This past week was the first week that Bette Midler was back after her prescheduled vacation, from June 27th to July 9th. As always on Tuesday evenings, Donna Murphy continued in the role of July 11th, but starting July 12th, Midler was back in action. This past week, the show saw a box office in increase of $1,509,588, bringing it to a weekly gross of $2,232,162, or 121.97% of gross potential.
Midler Sells The Show
This is right back at the level the show had been playing to prior to the vacation. However, in the previous week, which was the second of two weeks in which Murphy was in the role full-time, the gross was a pitiful $722,574, or 48.18% of gross potential. Therefore, it is palpably clear that Midler is what is selling this show. Tickets are currently on sale through January 14, 2018, with Midler playing the majority of performances.
Overall A Strong Week For Broadway Ticket Sales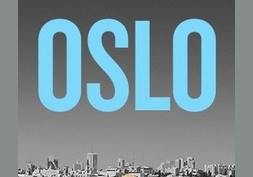 In addition to Hello, Dolly! seeing an incredible leap up due to Midler's return, the overall industry experienced growth. This past week, of the 30 shows running, all but 7 saw an increase in ticket sales.
The collective weekly gross for all 30 shows was $31,922,264, which is an increase of $2,839,580 from the week before. Whereas the previous week had a per-show average weekly gross of $969,423, this past week saw a per-show average of $1,064,075.
Big Increase For "The Book Of Mormon"
The average percentage reached of gross potential amounted to 76.38% across all shows, and the audience was filled up to an average capacity of 89.12%. Besides Hello, Dolly!, the biggest increase was seen by The Book of Mormon, which went up by $266,706 to reach a weekly gross of $1,336,479. In addition, The Lion King went up by $248,912 to reach a weekly gross of $2,511,628, and Beautiful went up by $118,159 to reach a weekly gross of $687,939.
In addition, the Tony Award winning Best Play Oslo played its last week this past week, and went up by $229,054 to reach a weekly gross of $898,524. This is the best weekly gross the play had its entire run, even more so than the week after it won the Tony Award for Best Play. While the show may not have broken even, it did go out on a high note.