"Hello, Dolly!" is a Winner at the Broadway Box Office
"Hello, Dolly!" Outperforms "Hamilton" In Gross Potential In Week Ending March 19, 2017, Hello, Dolly! Had The Best First Week Of Any Show In Recent History On Broadway
---
"Hello, Dolly!" Outperforms "Hamilton" in Gross Potential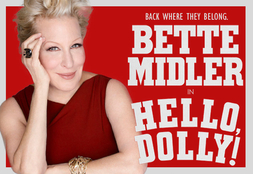 In the week ending March 19, 2017, Hello, Dolly! had the best first week of any show in recent history. Even when Hamilton began performances in July 2015, it only brought in $1,288,436 over seven performances, but Hello, Dolly!, with only five performances in its first partial week of previews, brought in an astounding $1,404,161, which represents 120.4% of its gross potential. In fact, this past week Hamilton saw the biggest decrease of any show, going down by $280,292 to reach a weekly gross of $2,865,344, which is still outstanding. In any case, a sizable chunk of the audience that might otherwise have scored a ticket to Hamilton was instead buying a ticket to Hello, Dolly!
From its first five performances, Hello, Dolly! is proving to be a sell-out hit. Tickets are scarcely remaining, and the show has racked up record-breaking advance grosses. Bette Midler is the toast of Broadway as theatregoers eagerly flock to buy tickets for this musical revival, which also stars David Hyde Pierce and Gavin Creel. Coupled with the fact that this celebrated show has not been seen on Broadway since 1996, the magnificent star power of Bette Midler provides ample excitement for this brand new production, which will officially open on April 20, 2017. Hello, Dolly! has a book by Michael Stewart, and music and lyrics by Jerry Herman, and this production is directed by Jerry Zaks and choreographed by Warren Carlyle.
"Groundhog Day" Begins with a False Start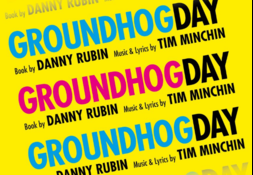 When Groundhog Day played its first preview, to which audience members were given free tickets as a promotion, technical difficulties forced the show to be performed as a concert instead of a full-scale production. As recompense, the production brought the audience a round of drinks and a ticket to the future performance of their choice. In any case, of the first two previews that made up the first partial week of performances for the new musical adaptation of Groundhog Day, the show brought in a weekly gross of $213,236, which represents 65.0% of its gross potential. With a top ticket price of $199, the average paid admission was $90.74, and the audience was filled up to 95.7% of its capacity.
The show has a book by Danny Rubin and music and lyrics by Tim Minchin, who was also the composer of the musical rendition of Matilda; both shows were also directed by Matthew Warchus. This production of Groundhog Day originated in London and stars Andy Karl as Phil Connors, the weatherman who is alarmed to discover that a bad day of his life forces itself upon him on repeat, as he relives the same bad day over and over again. The producers of Groundhog Day played off the technical difficulties for publicity purposes as that they were forced to put on a first preview a second day in a row.
Challenging Start Leads to Change for Broadway Production
This was not the first time that this show had a tough time getting started. In London, too, the show was forced to delay the start of previews due to technical difficulties. Furthermore, the New York production put off their originally planned schedule due to losing a lead producer on the project. The Broadway production is now produced by Whistle Pig, Columbia Live Stage, The Dodgers, Michael Watt, and the Araca Group.
Discount Broadway Tickets
---
---