"Harry Potter" Opens Complicated Ticket Sales
Harry Potter And The Cursed Child Has Released Its First Tickets On Sale For Those Customers Who Pre-Registered Using Ticketmaster's Verified Fan Program.
---
Fresh From London, Broadway Performances Begin In Spring 2018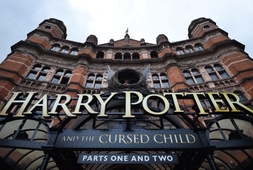 Harry Potter and the Cursed Child – Parts One and Two is coming to Broadway. Presently running in London's West End to magnificent reviews, the theatrical adaptation of J.K. Rowling's unparalleled book and movie series is now two plays.
Taking place years after the conclusion of the seventh Harry Potter book, the plays tell the story of adults Harry, Ron, and Hermione, as well as their children who are now at the age to attend Hogwarts.
Jamie Parker To Star As Harry Potter
Seven members of the original London cast will be making the trek over the Atlantic to grace New York theatregoers with their talents. In the role of Harry Potter is Jamie Parker, in the role of Hermione Granger is Noma Dumezweni, in the role of Ron Weasley is Paul Thornley, in the role of Ginny Potter is Poppy Miller, in the role of Albus Potter (Harry and Ginny's son) is Sam Clemmett, in the role of Draco Malfoy is Alex Price, and in the role of Scorpius Malfoy (Draco's son) is Anthony Boyle.
The plays are written by Jack Thorne, based on an original new story by J.K. Rowling, Jack Thorne, and John Tiffany, who directs the productions. In a daring producorial move, these are straight plays, not musicals, while most film to stage adaptations fall prey to the temptation to spruce things up with a peppy score. In this case, the tone is dramatic, supplemented with music by Imogen Heap. The shows will begin previews on March 16, 2018, ahead of an opening night on April 22, 2018, at the Lyric Theatre, which has been undergoing substantial renovations for the express purposes of this show.
Ticket Sales Open On October 18th 2017 For Verified Fans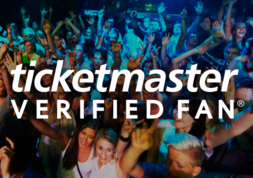 As of today, tickets are officially on sale for Harry Potter and the Cursed Child. However, the process is complicated, and not all ticket buyers are eligible to purchase at this time. Only those who have been following the news about how to be an official Harry Potter ticket buyer will have prepared themselves for this opportunity.
Specifically, the producers of Harry Potter have decided to take part in Ticketmaster's Verified Fan program, which has also been implemented by Hamilton and Springsteen on Broadway. In an attempt to prevent ticket-buying bots from sweeping up all the tickets before true fans have a chance to make their purchase, Ticketmaster has introduced a series of hoops through which individuals must jump in order to buy tickets.
Ticketmaster Utilizes Lottery System
For Harry Potter, the Verified Fan program was open for only a few days: from Sunday, October 1, 2017 at 10:00am, to Thursday, October 5, 2017 at 10:00pm. In that time period, ticket buyers needed to register by providing their contact information and other details to prove that they are not bots. Once they registered, Ticketmaster used a lottery system to offer some, but not all, registrants a code that can be used to purchase tickets in the window, beginning today.
As these are two plays, ticket buyers are encouraged to purchase a matinee and evening performance of the two shows on one day. Alternately, they also recommend seeing Parts One and Two on two consecutive evenings. If you receive an Access Code and purchase tickets for just one Part, then you will not be able to use that Code again to purchase the other Part, so they recommend purchasing both parts in the one transaction, which can make for a very expensive transaction
Some Low Cost Seats Available
For every performance, 150 mezzanine seats have been made available at $40 per ticket and 150 balcony seats have be made available for $20 per ticket. These tickets are available on a first come, first served basis. In addition, once performances have begun on March 16, 2018, Harry Potter will offer the "Friday Forty" program, whereby 40 additional tickets will be released every Friday at 1:00pm EST for every performance the following week, at the cost of $40 total, or $20 per Part.
These initiatives are an effort to welcome theatregoers to see the show who cannot afford the exorbitant prices that the show plans to charge for the well-heeled.