"Frozen" Musical Dismisses Director Alex Timbers
Alex Timbers Will Be Replaced As The Director Of The Stage Musical Of Disney's Frozen Which Is Still In Development.
---
Wunderkind Broadway Director Swapped For Family-Friendly Musical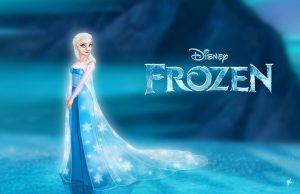 Alex Timbers has had a whirlwind early career as a Broadway theatre director for the past 15 years. With his Broadway directorial debut a climb upwards from a small-scale production by his own theatre company, Le Freres Corbusier, suddenly Timbers was not only a helmer but a visionary.
The success of his innovative portrayal of political figures may not be as legendary as Hamilton, but it did put him on the map as a force to be reckoned with. He was soon given another shot on the big stage with the lesser-remembered The Pee-Wee Herman Show.
Timbers Tumultuous Career
In 2012, he co-directed with Roger Rees Peter and the Starcatcher for Disney Theatrical, building a strong relationship with Disney head Thomas Schumacher. He got a bigger shot for the 2014 production of Rocky, which despite a lot of hype and spectacle, was a financial flop.
That was perhaps the first big public disappointment for Timbers, who went on to direct a highly acclaimed Off-Broadway production at the Public Theater, a musical about Filipino former First Lady Imelda Marcos called Here Lies Love. Other high-profile Off-Broadway credits include a musical collaboration with Bloody Bloody Andrew Jackson composer Michael Friedman for Love's Labours Lost at Shakespeare in the Park, and The Language of Trees at Roundabout Theater Company.
"Frozen" Was Just Not In The Cards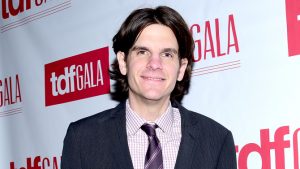 No official reason has been provided for the decision to swap out promising and undeniably talented director Alex Timbers for this Disney mega-property, the musical version of Frozen.
With the potential easily to become the next The Lion King or Wicked, Frozen is also undeniably linked to a fan base of truly young children, with pre-established expectations for their beloved characters and songs.
Unconventional Creative Direction
Perhaps there was a creative disagreement with Timbers, whose creative direction has always taken pride in the unconventional, to some extent at least. At least Rocky allowed him to build out the theatre in a creative way, forming a makeshift boxing rink in the middle of the orchestra section.
Perhaps the powers that be at Disney needed Frozen to be more similar to the film in a way that Timbers could not accept. Or perhaps there was a disagreement with another member of the creative team. While this is certainly one of the more high profile Broadway projects in development, it is actually not uncommon for projects to swap out directors in the early developmental stages. Although Frozen is already set for its pre-Broadway tryout in Denver, it will certainly outlast the switchover of its theatrical director.
Timbers Branching Into Film And Television
Despite his impressive rise in the live theatrical arts, Timbers has clearly set his sights even further. He had a successful debut as a co-creator of the television show Mozart in the Jungle on Amazon, which was the winner of the 2016 Golden Globe Award for Best Television Series – Musical or Comedy. The other co-creators of Mozart in the Jungle include Jason Schwartzman, Roman Coppola, and Paul Weitz. Timbers is also said to be developing several film projects.
Discount Broadway Tickets
---
---