Football, Glee, and House: You'll Still Have Them
The Contract Dispute Between Time Warner Cable And Fox Has Been Settled Saving The Programming Signal For Over 6 Million Subscribers
---
Time Warner Cable And Fox Settle Their Dispute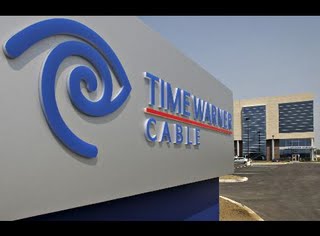 Hey, New York, can't wait to find out what happens with Finn and Quinn on "Glee"? Itching to tune into "The Simpsons"? Now that Time Warner Cable and Fox have settled their dispute, your TV viewing on Fox is safe this winter.
Signals will now continue on Fox for millions of viewers who use the Time Warner Cable service. (You may have noticed dire warnings flashing across your screen last week, urging viewers to write in and stop the cut.)
Over 6 Million Subscribers
The contract expired at midnight last Thursday, and Fox had threatened to drop its broadcasting signal, effectively cutting its programming, from 14 of its TV stations and many of its cable stations.
Dropping the signal would have meant that more than 6 million subscribers across the country--including New York and Lo Angeles—would not have access to such programs as the college football bowls, as well as the season premieres of "American Idol" (Jan. 12) and "24" (Jan. 17) as well as the 20th anniversary special of "The Simpsons" coming up on January 10.
Enormous Competition For Cable Channels
Fox faces enormous competition from other cable channels and fickle viewers. It wanted to be paid per subscriber for the broadcast signal, which it was giving away for free. The dispute (which focused on how much Time Warner should pay to deliver the Fox network) ended when the companies negotiated through New Year's Day.
Discount Broadway Tickets
---
---