Entertainment Benefits Group EBG Acquires Working Advantage
Entertainment Benefits Group (EBG) Acquired Working Advantage, Adding It To Its Roster Of Clients For Corporate Benefit Offerings Following A Recent Merger With Plum Benefits
---
EBG Expands To Be The Industry Behemoth In Corporate Employee Benefits Market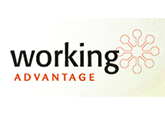 Entertainment Benefits Group (EBG) now claims to be the nation's largest premier entertainment and benefits provider, following their recent acquisition of Working Advantage, LLC.
Previously headed by David Nerrow, Working Advantage was based in Acton, MA, just outside Boston, and has been in business since 1995. The acquisition of Working Advantage was two years in the making and was made for an undisclosed sum, as both companies are privately held.
Entertainment Benefits Group EBG Continues Acquisitions With Its Next Victim: Working Advantage
The Corporate Program Division of Entertainment Benefits Group specializes in providing perks and rewards to corporate clients across a range of verticals, and their pitch is that they allow client companies to attract, retain, and improve morale of their employees. The reality, however, is that the depth and scope of their offers often lead their detractors to conclude that their service encourages "shopping at work," and may be responsible for a 20% reduction in employee productivity at the workplaces of participating employers.
EBG now operates under a number of different brand names in the corporate employee discount and employee perk market, including TicketsAtWork at ticketsatwork.com, Plum Benefits at plumbenefits.com, and now Working Advantage at workingadvantage.com - all providing exactly the same products under different private labels. At present, EBG claims to provide services to over 60% of the Fortune 1000 companies. With the acquisition of Working Advantage, EBG also now claims to have a user base of 60 million individuals.
Working Advantage Through The Years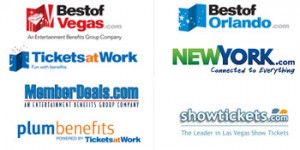 Working Advantage, originally founded in 1995 as Corporate Movie Club, re-branded with its current name in 2001 and expanded from its original mission to provide a range of entertainment and shopping discounts. Headed by David Nerrow (who is now expected to step down), Working Advantage has been the destination for over 8,000 companies and reportedly ten million employees to take advantage of their discounts and benefits.
Now incorporated under the EBG umbrella, Working Advantage maintains its own brand name, but has slashed its product list from 30,000 lines to fewer than 2,000. The new division will operate as a private label, with EBG satisfying all the back-end product transactions, with the service now limited to using only the EBG product lines. With the loss of many of its unprofitable product lines, the business increased the distribution potential of EBG's products among a larger population of employees around the country.
Working Advantage Joins EBG Network
While Working Advantage had a specialty in movie tickets among other offerings, in joining forces with the rest of the EBG network, it will add corporate footprint to the EBG offerings, which already include strong benefits in Broadway theatre, theme parks, events, concerts, hotels, and more.
EBG Growth Continues Following 2014 Merger with Plum Benefits

Prior to the acquisition of Working Advantage, one of the most significant business maneuvers that EBG has taken in recent years was the 2014 merger between Plum Benefits and EBG's subsidiary TicketsAtWork, which effectively doubled their roster of clients overnight. Although a merger rather than an acquisition, it seems to be merely a matter of semantics, as Plum Benefits was brought into the fold of EBG and was re-branded "Plum Benefits, powered by TicketsAtWork."
One of the other reasons that this may have been negotiated as a merger is that Charles Flateman of the Shubert Organization, the previous owner of Plum Benefits and the largest Broadway landlord, is now also a strategic investor in the EBG Corporate Program Division. Therefore, the terms were negotiated to be mutually beneficial, although the larger company, Entertainment Benefits Group, was by default dominant in many ways. For instance, following the merger, the websites for Plum Benefits and TicketsAtWork are largely identical, not only in content but even in product design. Furthermore, the IP address of the Plum Benefits website is now officially owned by EBG.
EBG Beefs Up Portfolio
In incorporating Plum Benefits into their portfolio of corporate benefits brands and giving part ownership of their company to the Shubert Organization, EBG beefed up their Broadway show offerings, got new corporate clients in the New York area, and were able to get an edge on the competition by being the only company to sell all Shubert shows on their website at a discount, possibly flouting federal and New York State anti-trust laws. What EBG did not predict was that all the other Broadway theatre landlords were about to ditch the Shuberts' antiquated ticketing systems and move to Ticketmaster, leaving only a paltry 17 theatres (of a total of 40 Broadway theatres) using the Shubert systems.
All 17 of the remaining theatres are actually owned by the Shuberts themselves, so those theatres can never leave the Shubert Organization collective, even if they wanted to. EBG still leverages an unfair advantage upon those remaining 17 theatres, which are unable to deny EBG access to discount tickets, even while denying the rest of the Broadway ticket industry access to sell the same discounted tickets at the same price, raising the specter of a classic anti-trust case.
Shubert's Leveraging of Brand Raises Questions
Shara Mendelson, the previous owner and founder of Plum Benefits (formerly named SVM marketing) may have taken home a $1.5 million payday by selling her company to the Shuberts back in 2012, but it seems that the Shuberts have leveraged her brand with EBG for considerably more money and stock in EBG than they actually paid her for company, perhaps frustrating the uber-businesswoman Mendelson, who was never one to be trifled with in the first place and may not make the same mistake of doing business with the Shuberts again.
Corporate Clients Strive to Be Employers of Choice By Offering Voluntary Benefits And Perks
The principal attraction for companies to take advantage of the services offered by Entertainment Benefits Group and its many subsidiaries is the fact that companies are competing in terms of both the recruitment and loyalty of their employees. These "soft benefits" in the entertainment space offered by EBG are a relatively affordable perk, compared to hard benefits such as healthcare, but can seem disproportionately attractive due to their fun factor. EBG has built its power by leveraging this desire of corporate clients to sell the idea of fun to their employees.
At the same time, it is in the interest of these clients to maintain a high work standard of focus for its employees, and some of the perks could encourage shopping at work, a phenomenon with which employers are not generally very pleased. Nevertheless, the benefits of these benefits outweigh their costs, as EBG is certainly growing as it continues to gobble up more and more domains of the entertainment benefits ecosystem around the country.
EBG's Various Corporate Benefit Divisions Encourage "Shopping At Work" Resulting In Reduction in Employee Productivity
Because EBG's model is based on razor-thin margins, the number of transactions must be maximized to create a good return-on-investment and keep EBG profitable. This means that EBG offers huge amounts of disparate products and services that ultimately encourage corporate employees to "shop at work," under the proviso that their corporate employer approves of EBG's practices, and therefore also approves of them spending time on one of EBG's websites buying goods and services.
Working Advantage Employees Expected To Lose Jobs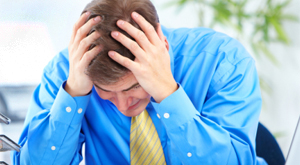 Considering the 2014 "merger" with Plum Benefits as a precedent for this acquisition, it is expected that this change will cause all the jobs at Working Advantage to be lost, and the responsibilities for their roles to be passed over to Brett Reizen's EBG, which is now based in Aventura, FL. The Working Advantage roles are a direct duplicate of employees at EBG, and would thus provide no additional value to the new single entity.
EBG has previously demonstrated that after a company merger or acquisition, it leaves a very small office in the city that it vacated to satisfy some specific client footprint requirements, but the bulk of the day-to-day operations is then moved to the Aventura, FL mother-ship, where economies of scale and corporate efficiencies are practiced to maximize the profit out of this notoriously low-margin transactional business.
Lack Of Competition In Employee Benefits Market
With this acquisition, corporate employers now have very little choice in the market of corporate employee benefits, especially given that EBG continues its strategy to keep the various acquisitions running, each under their own private label, but with identical products. This means that for a google search, the first five entries for Corporate employee discounts result in four separate company results, which are in fact all the same company with different domain names.
This is ultimately a classic bait-and-switch, to which Google has yet to wise up. Furthermore, this will also entail a headache for HR divisions trying to compare offerings, as EBG is now flooding Google results with hits from all their companies, which is again, another decidedly anti-competitive practice. The only other choices besides EBG's powerhouse are Corporate Offers at CorporateOffers.com and Nextjump at CorporatePerks.com.