Disney To Bring The Princess Bride To The Stage
The William Goldman Novel The Princess Bride Will Soon Be Turned Into Disney's Next Broadway Show With A Theatrical Version In Early Development
---
"The Princess Bride" By Disney Makes Its Way To The Broadway Stage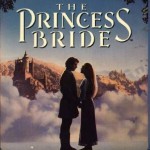 The beloved William Goldman novel The Princess Bride, even more widely known and loved as a 1987 movie by Rob Reiner, is soon to become a stage production. Disney is working on developing a theatrical version of the property, though it is yet uncertain as to whether or not it will be a musical.
A romantic adventure tale about a headstrong young woman named Buttercup and the farmboy-turned-pirate who she loves, The Princess Bride film featured a talented cast including Robin Wright, Cary Elwes, Christopher Guest, and several people who are no strangers to Broadway and the New York stage: Mandy Patinkin, Billy Crystal (who just began his one-man show 700 Sundays on Broadway), and Wallace Shawn (starring in his own play Off-Broadway currently).
Creative Team Still Undetermined
The author of The Princess Bride and the film's screenwriter, William Goldman, also has a Broadway connection, having written the theater classic The Season, which offered a comprehensive examination of the 1967-68 season on Broadway. Goldman previously worked with Broadway composer/lyricist Adam Guettel (The Light in the Piazza) on an adaptation of The Princess Bride, but the project was scrapped. There is no word yet on a new creative team.