Danny DeVito Stars in Arthur Miller's "The Price"
The Price Began Previews On February 16, 2017 At The American Airlines Theatre In A Roundabout Theatre Company Production Written By Arthur Miller And Directed By Terry Kinney
---
Fifth Major Production of Great American Classic on Broadway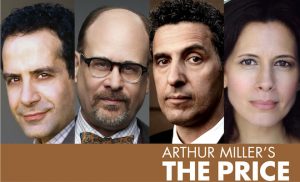 On February 16, 2017, The Price began previews at the American Airlines Theatre in a Roundabout Theatre Company production. This revival is scheduled for an opening night on March 16, 2017, and it will run until its scheduled closing night of May 7, 2017. While one of Miller's lesser known works, The Price has been performed on Broadway a total of four times prior to the current revival, with its Broadway premiere having taken place in 1969.
Prior to then, Miller had already had many of his major works bow on Broadway, including The Man Who Had All the Luck, All My Sons, Death of a Salesman, An Enemy of the People, two productions of The Crucible, A View from the Bridge, A Memory of Two Mondays, After the Fall, and Incident at Vichy. The play was nominated for two Tony Awards in 1968 including Best Play, which it lost to Tom Stoppard's Rosencrantz and Guildenstern Are Dead.
A Closer Look at the Broadway Director
This current revival is directed by Terry Kinney, whose previous Broadway directorial credits include One Flew Over the Cuckoo's Nest and Reasons to Be Pretty, and he has also appeared as a performer in three plays on Broadway: The Grapes of Wrath in 1990, On the Waterfront in 1995, and Buried Child in 1996. He is also a founding member of Chicago's Steppenwolf Theatre Company, and is known for his television roles on Oz and Good Behavior.
A Majestic Cast Including Danny DeVito in His Broadway Debut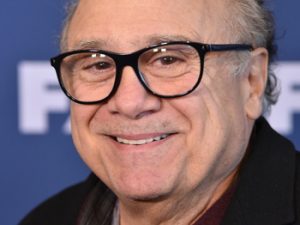 This revival of The Price is notable, among other reasons, for marking the Broadway debut of acclaimed actor Danny DeVito in the role of Gregory Solomon. He is joined by three other incredibly accomplished character actors of both stage and screen. In the role of Esther Franz is Jessica Hecht, whose previous Broadway credits include Fiddler on the Roof, The Assembled Parties, Harvey, A View from the Bridge, and Brighton Beach Memoirs.
In the role of Victor Franz is Mark Ruffalo, who has appeared on Broadway once before in the 2006 production of Awake and Sing! In the role of Walter Franz is Tony Shalhoub, whose previous Broadway credits include The Odd Couple, The Heidi Chronicles, Conversations with My Father, Lend Me a Tenor, Golden Boy, and Act One. In an interview with Playbill, director Terry Kinney stated that his style with these powerhouse actors is not to get in their way. He knows he is dealing with four amazingly talented performers, and it is his role to provide a space where they can be invested in discovering their characters themselves.
A Play about the Price of Furniture
The Price is set in 1968 in a Manhattan brownstone, where two brothers – Victor and Walter Franz – have reunited to deal with the task of selling off their father's estate. Victor (played by Mark Ruffalo) is a police sergeant who will soon retire, and Walter (played by Tony Shalhoub) is a successful doctor. Until this play's events, the two brothers have been estranged. The third character, Esther Franz (played by Jessica Hecht), is Victor's wife, and it is suggested she may have a drinking problem.
Danny DeVito plays Gregory Solomon, a Russian-Jewish antique dealer who is wily and tries to make the best of the Franz's situation. Like another play on Broadway this season, The Glass Menagerie by Tennessee Williams, The Price is a memory play, in that it deals with the discussion of events that took place almost 20 years prior to the play's setting. While this is a lesser known work of Arthur Miller, Terry Kinney has been fighting to direct its revival for a long time, and with such a renowned cast, this production is sure to do the material justice.
Discount Broadway Tickets
---
---