CBS To Continue Broadcasting Tonys Through 2018
The American Theatre Wing And The Broadway League Announced A Partnership With CBS To Continue A 35 Year Relationship Hosting The Tony Awards
---
CBS Continues 35 Years Of Broadcasting The Tony Awards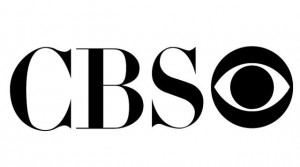 The American Theatre Wing and The Broadway League have made an agreement with CBS that ensures the popular TV network will continue to broadcast the Tony Awards ceremony through 2018. This is a continuation of a long relationship, as CBS has televised the Tonys for the last 35 years.
"We're pleased to renew our commitment to the performing arts and look forward to continuing this great and long-standing partnership by bringing the best of Broadway to primetime television for many years to come," stated Jack Sussman of CBS Entertainment.
67th Annual Celebration Of Broadway
Heather Hitchens and Charlotte St. Martin, the executive directors of the American Theatre Wing and The Broadway League, respectively, expressed their appreciation of CBS, saying, "Their dedication to our community allows us to bring the finest of the Broadway season into the homes of our fans each and every year – and also allows us to introduce the world of theatre to new audiences across the country."
The Tony Awards are just around the corner, with the 67th annual celebration set to broadcast live from Radio City Music Hall on June 9. The CBS telecast will start at 8pm EST.