Cate Blanchett Stars in Broadway's "The Present"
The Present Began Previews At The Barrymore Theatre Starring Cate Blanchett In An Adaptation Of Anton Chekhov's Platonov By Andrew Upton.
---
Academy Award Winning Actress Makes Her Broadway Debut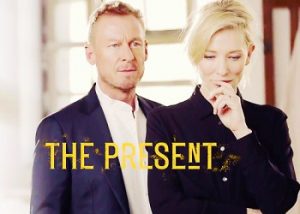 The Present is currently in previews at the Ethel Barrymore Theatre, where it is scheduled to have its opening night on January 8, 2017. The limited engagement is set to run until March 19, 2017. This production transfers to Broadway from the Sydney Theatre Company with the cast intact.
The play is written by Andrew Upton, who also happens to be the husband of Cate Blanchett, based off a play by Anton Chekhov, originally titled Platonov. This early work by Chekhov is rarely produced and has not before been seen on Broadway. The production is directed by John Crowley, whose previous credits include A Behanding in Spokane, A Steady Rain, and The Pillowman.
Cate Blanchett and Richard Roxburgh Star
Starring opposite Cate Blanchett is Richard Roxburgh, another Australian actor making his Broadway debut. Cate Blanchett is best known for her film roles in such projects as Carol, I'm Not There, The Talented Mr. Ripley, Blue Jasmine, Babel, The Lord of the Rings trilogy, and The Hobbit trilogy.
Richard Roxburgh is best known for his roles in films such as Hacksaw Ridge and television series such as Rake. He has also previously performed opposite Blanchett onstage at Sydney Theatre Company in Anton Chekhov's Uncle Vanya.
Chekhov's First Play, Discovered Only After His Death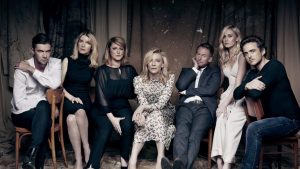 While the Russian playwright Anton Chekhov is best known for his great works such as The Cherry Orchard, Uncle Vanya, The Three Sisters, and The Seagull, he is a prolific writer whose works span the years 1881 to 1904.
Platonov, as it was first called in English, was written in 1881, but was only discovered in 1920, 16 years after Chekhov's death. While the play in its original form has never been performed on Broadway, it has spawned multiple works including Michael Frayn's Wild Honey, productions of the work under the title Fatherlessness, and an adaptation by Jay Scheib called The Disinherited.
"The Present" Receives Excellent Reviews
Andrew Upton's adaptation The Present received excellent reviews upon its production at Sydney Theatre Company. Previously, Upton has adapted Hedda Gabler, The Cherry Orchard, Cyrano de Bergerac, Uncle Vanya, The Maids, among many other classic works. The story of The Present deals with a disillusioned schoolmaster, Mikhail Platonov, played by Richard Roxburgh, who lives in a dilapidated house in the Russian provinces.
Landowner Anna Petrovna, played by Cate Blanchett, is one of several women who fall in love with him, although he is married. While he considers himself to be a witty and entertaining fellow, comparable to Hamlet or Don Juan, he ultimately becomes resigned with the meaninglessness of life and resorts to alcohol.
Cate Blanchett's Star Power Gives Box Office Life To This Play
The source material may be bleak, and although the original work is written by a beloved genius of the theatre, it is a work that very few have heard of. Therefore, without some Hollywood star power, this play would be a very difficult sell on Broadway. As it stands, however, Cate Blanchett is not only one of the most popular actresses working today, but she is also making her Broadway debut with this production.
Therefore, it has proven to be a hot ticket in the first weeks of the run. In the last reported week of box office figures, the week ending December 25, 2016, The Present brought in $943,984 over 7 performances, representing 98.78% of its gross potential. With a top ticket price of $272.00, the average paid admission was $132.41, and the audience was filled up to an average of 96.7% of its gross capacity.
Contender For Awards
Time will tell whether these high numbers continue past the New Year into the cold months of January and February, but at this stage, the show looks well poised to be a hit both critically and commercially, as well as a major contender for awards season.