Carolee Carmello To Headline Broadway Musicals of 1972
In The 13th Season Of Broadway By The Year, Theater Fans Will Enjoy Musicals From 1972 With Several Broadway Stars Including Carolee Carmello
---
"Broadway By The Year" Features Musicals Of 1972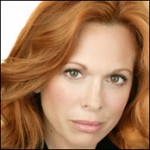 Scott Siegel's "Broadway By the Year" series, now in its 13th season and beloved by many Broadway theater fans, will continue with Broadway Musicals of 1972 on April 29 at 8pm . As usual, the concert will take place at The Town Hall, located in the Times Square area.
The Broadway Musicals of 1972 is set to star several Broadway talents, including Carolee Carmello (star of this season's musical Scandalous), Patrick Page (Spiderman), Christopher Fitzgerald (Wicked), and Bob Stillman (Grey Gardens). The Broadway By the Year Chorus will also be featured.
Ticket Information
This edition of "Broadway By the Year" will include songs from musicals such as the hit '50s themed musical Grease, Sugar, and the Stephen Schwartz-penned Pippin, which is about to enjoy a Broadway revival. Get tickets for the event through Ticketmaster.com, by calling 800-982-2787, or by visiting The Town Hall Box Office, located at 123 W. 43rd Street. Ticket prices range from $45 to $55.
Discount Broadway Tickets
---
---