Broadway's "Love Letters" Closes Early
Love Letters, With Rotating Stars, Closes On Broadway, Concluding Its Limited Run Earlier Than Expected Due To Poor Ticket Sales, Without Recouping.
---
This Rotating Star Vehicle Never Gained Traction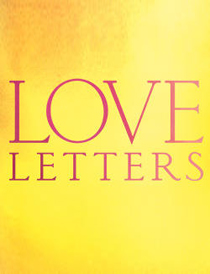 A.R. Gurney's Love Letters is a two-hander play that was just revived at the Brooks Atkinson Theatre, running for a total of 101 performances since September 13, 2014 before closing suddenly on December 14, 2014.
Producers Nelle Nugent, Barbara Broccoli, Frederick Zollo, and Olympus Theatricals wooed a series of hot stars who seemed to be perfectly suited to the demographic of the Broadway ticketbuying audience, including Brian Dennehy, Mia Farrow, Carol Burnett, Candice Bergen, and Alan Alda, and the cast was also slated to include Stacy Keach, Diana Rigg, Anjelica Huston, and Martin Sheen – the latter bunch had fortunately not yet entered rehearsals, as they will not get to perform.
Marketing Strategy For "Love Letters" Failed
This is the second time this method of rotating stars in Love Letters was attempted on Broadway; the first took place in 1989 and was apparently successful enough to warrant a revival.
However, this time the recipe failed; perhaps because the marketing strategy was ill-conceived, perhaps because the stars chosen were not exciting enough to ticketbuyers, or perhaps because the play itself was tired.
A Financial Failure, Despite Promising Buzz
With so many stars entering the cast, the show's producers must have taken for granted that enough seats would be sold to get through the rotating casts. However, the show never brought in more than $483,280 in a given week, which represents only 61.89% of its gross potential.
The lowest achievement took place in the week ending September 28, 2014, when the show only brought in $178,812, representing only 20.15% of the gross potential.
Star Power Didn't Deliver
What was even more alarming is that week occurred shortly after the opening night, in which reviewers everywhere were providing free press coverage by reviewing the show. If that didn't cause ticketbuying to pick up, then there was little hope that anything they could spend their dollars on to promote the show would have any substantial effect.
The only hope would be that the later names would prove surprisingly more interesting to theatregoers than the early actors such as Mia Farrow, who apparently holds little interest for Broadway attendees. They were all waiting for Carol Burnett, Candice Bergen, or Anjelica Huston.
Hope Remains For The Touring Production
The National tour will launch in the fall of 2015, giving the production another three quarters to prepare, set tour dates, solidify casting, and partner with regional theatres.
As this production was never particularly metropolitan, it should do quite well on the regional circuit, where the starry names (if they manage to get any for the tour after this Broadway fiasco) will have a great impact, perhaps greater than in New York, and where the play's simple construct will be a draw for subscription theatres looking to fill a slot with a reliable, inexpensive play.
Touring May Reach The Black
Though it will be difficult to make back the loss incurred by the presumably completely lost Broadway capitalization, it is possible that the tour will contribute to getting the show a little less in the red, if not fully in the black. Still, this production will never prove to be the hit-and-run best-case scenario they may have been hoping for.
Discount Broadway Tickets
---
---