Broadway Cabaret Festival To Take Town Hall in October
The Broadway Cabaret Festival Is Taking Place In October At The Town Hall In New York City, Featuring A Special Reunion Of The Original Jekyll & Hyde Cast on October 13 With Co-Star Robert Cuccioli
---
Broadway Stars Shin at the Festival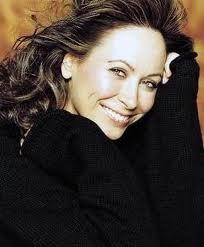 Broadway and cabaret have always had an intimate relationship, given that many of New York City's most talented singers often travel between both worlds. The Broadway Cabaret Festival will give many of these fine performers a chance to shine in a series of events scheduled in mid-to-late October at The Town Hall in midtown. With a new Jekyll & Hyde (starring Constantine Maroulis) soon on its way to Broadway, it is interesting to see that there will be a reunion of sorts of the original Jekyll & Hyde cast on October 13, when Linda Eder presents her concert "A New Life" as a part of the festival. Her former Jekyll & Hyde co-stars Robert Cuccioli and Christiane Noll will both be making guest appearances in the show.
The centerpiece of the Broadway Cabaret Festival will be "Broadway Originals", a concert that will be held on October 21. "Broadway Originals" will give the audience a chance to see Broadway stars sing songs that they introduced in the original productions or revivals of Broadway musicals. Currently Alice Ripley, Chad Kimball, Tovah Feldshuh, Bob Martin, Matt Cavenaugh, Karen Ziemba, and Mandy Gonzalez are scheduled to participate.
Festival Finale will Showcase Many Performers
The Broadway Cabaret Festival will conclude on October 26 with the concert "The Best of Broadway By the Year," which will showcase the talents of many Broadway and cabaret performers, including Noah Racey, Christine Andreas, Beth Leavel, Kerry O'Malley, Karen Akers, and many more. You can get tickets for Broadway Cabaret Festival events here.