"Blackbird" Begins Previews at the Belasco Theatre
The Intense Drama Blackbird Began Previews At The Belasco Theatre On Broadway Starring Jeff Daniels And Michelle Williams, Directed By Joe Mantello And Produced By The Talented Scott Rudin
---
Jeff Daniels and Michelle Williams Unite for David Harrower Broadway Play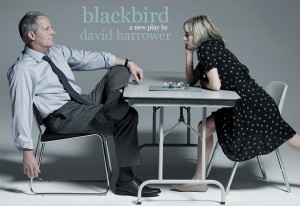 On February 5, 2016, Blackbird began previews at the Belasco Theatre. This play was written by David Harrower in 2005, when it premiered at the Edinburgh International Festival. Soon after, it transferred to London's West End, where it played at the Albery Theatre. The New York premiere took place in 2007, in an Off-Broadway production by Manhattan Theatre Club, starring Jeff Daniels and Allison Pill, and directed by Joe Mantello. Therefore, the Broadway production reunited Mantello and Daniels, but replaces Allison Pill with Michelle Williams, who is granted a more well-known actress with higher box office potential.
Michelle Williams made her Broadway debut in the 2014 revival of Cabaret, receiving positive reviews for her lead performance as Sally Bowles. Jeff Daniels, on the other hand, has so far been on Broadway six times, most recently in the 2009 to 2010 production of God of Carnage, for which he played two different roles across the course of the run, and received a Tony Award nomination for Best Actor in a Play. Furthermore, Daniels is very well known for film roles including Steve Jobs, The Martian, Dumb and Dumber, and The Squid and the Whale, as well as television roles such as The Newsroom.
Una and Ray Reunite Fifteen Years After a Questionable Relationship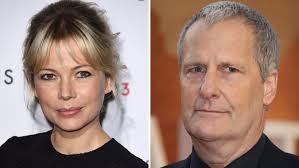 The story of Blackbird deals with a young woman named Una (Williams), who was sexually abused by a man, Ray (Daniels), when she was 12 years old. Fifteen years later, Ray has been released from prison and has managed to rebuild his life, living under a different name, but Una recognizes him in a photo and tracks him down. The ninety-minute, one-act play entails a long and difficult conversation in which Una confronts Ray about their past. Layers of complexity unfurl as it becomes clear that Una has mixed feelings about her former abuser, including a true attachment to him as she truly believed he loved her.
The play received excellent reviews in its earlier incarnations, and has been performed all over the world. Just following this Broadway premiere, the film adaptation of the play will soon be released under the name Una, starring Rooney Mara and Ben Mendelsohn, with a screenplay by Harrower and directed by Benedict Andrews. Still, the Broadway production will precede the film's theatrical release, as it is expected to run the film festival circuit in 2016.
With Scott Rudin as Producer, "Blackbird" Has a Promising Future on Broadway
In addition to its two proven stars on both stage and screen, coupled with a fantastic and constantly working director in Joe Mantello, Blackbird has another major asset: its producer, Scott Rudin. Scott Rudin has a knack for producing plays that might in another's hands be a commercial risk, but pairing it with true box office names, allowing a show to make profits while also being quality-driven. It is a given that certain sacrifices must be made; in this case, for instance, it is unfortunate that Allison Pill, who originated the role of Una, was swept aside for Michelle Williams, the bigger name.
When Rudin produces, audiences take notice, and for good reason. In comparison, he is no Jeffrey Richards, the producer of the recently shuttered China Doll, who doesn't mind riding his relationships with artists such as David Mamet, even though he knows he's fooling audiences into paying top dollar for poor quality work. Rudin, on the other hand, takes pride in the quality of his plays in addition to the star quality of his artists, so Blackbird will definitely be a contender this Tony Awards season.