Ben Platt to Depart "Dear Evan Hansen" in the Fall
Ben Platt Will Depart The Tony Award Winning Best Musical, Dear Evan Hansen, On November 19, 2017, With Big Plans For The Future.
---
Final Performance Will Be November 19, 2017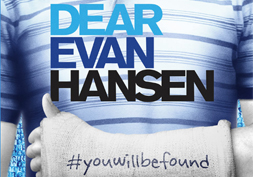 Dear Evan Hansen, which has a book by Steven Levenson, and music and lyrics by Benj Pasek and Justin Paul, surpassed the competition to become this year's Tony Award winning Best Musical.
In fact, the show swept the awards, winning more than any other show: 6 of the 9 awards for which it was nominated, including Best Book of a Musical, Best Original Score, Best Orchestrations, Best Performance by an Actress in a Featured Role in a Musical for Rachel Bay Jones, and last but not least, Best Performance by an Actor in a Leading Role in a Musical for Ben Platt.
Ben Platt Successful Broadway Debut
Ben Platt has become a breakout star since his debut in Dear Evan Hansen, which was his second Broadway outing following a run as Elder Cunningham in The Book of Mormon from January 7, 2014 to January 4, 2015. As for Dear Evan Hansen, the show began previews on November 14, 2016, ahead of an opening night on December 4, 2016. By the time Platt departs on November 19, 2017, a date that has just been announced, he will have been in the show for approximately a year.
No Replacement Has Yet Been Announced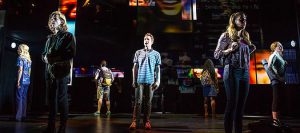 While Platt's departure is still several months away, the producers are certainly already scrambling to figure out who is best to replace him.
In general, Tony Award winning Best Musicals are capable of sustaining beyond their original cast, but especially when that original lead star is a breakout who won the Tony for his performance, it is all the trickier to choose a replacement lead who will continue the show's momentum, hopefully shepherding it into a long run of many years.
"Hello, Dolly" Sales Dependent On Midler's Fame
Fortunately, the role is for a young man, who doesn't necessarily have to be a big name, and it is likely that the success of the show itself will continue to draw audience members to the theatre. In contrast, the current revival of Hello, Dolly! is experiencing difficulty with Bette Midler's imminent departure, as it became clear when Donna Murphy stepped in for a two-week vacation that sales for that show are highly dependent on Midler's fame. Similarly, Natasha, Pierre and the Great Comet of 1812 was forced to announce closure not long after the original Broadway star Josh Groban departed the cast, following a series of casting and PR snafus.
Next for Platt: "Drunk Parents" Film and "Will & Grace" Guest Appearance
As for Ben Platt, his career is just beginning. Following his respectable year-long, Tony Award winning run in this year's Best Musical, he already has a number of projects lined up. One upcoming project is a feature film called Drunk Parents, which is written by Peter Gaulke and Fred Wolf, and is directed by Fred Wolf.
This film began principal photography in January 2016, starring Alec Baldwin, Salma Hayek, Bridget Moynahan, Joe Manganiello, Olivia Luccardi, Treat Williams, and Ben Platt. While a precise release date has not yet been announced, the film is scheduled to come out sometime later this year.
"Will & Grace" Revival With Returning Stars
In addition, Platt has filmed an episode as guest star in the new revival of the NBC television show Will & Grace. This wildly successful television show originally ran from 1998 to 2006, starring Debra Messing, Eric McCormack, Megan Mullally and Sean Hayes, and has recently announced a revival series. The ninth season will commence on September 28, 2017, and Ben Platt's episode will air on October 5, 2017.
Discount Broadway Tickets
---
---