Ben Foster Replaces Shia LaBeouf in Orphans
After Shia Lebeouf Announced He Would Be Bowing Out Of Orphans, Ben Foster Stepped In To Make His Broadway Debut With Opening Night Set For April 7th.
---
Ben Foster Makes His Broadway Debut in "Orphans"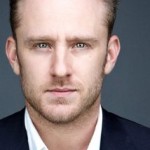 Following the announcement that Shia LaBeouf would be bowing out of the new Broadway production of Lyle Kessler's drama Orphans, currently in rehearsal, it has been announced that actor Ben Foster will be replacing him.
Foster will be playing the part of Treat, the elder of two brothers - the younger is played by Tom Sturridge. Shia LaBeouf was said to have exited the production due to creative differences, presumably with co-star Alec Baldwin.
Preview Performances Begin March 19th
Ben Foster is well-known in the independent film scene, with movies such as The Messenger, Rampart, and the forthcoming Kill Your Darlings. This production of Orphans will mark his Broadway debut.
Despite the slight disruption in the rehearsal process, Orphans is still scheduled to begin preview performances at the Gerald Schoenfeld Theatre on March 19, with the official opening night set for April 7th.