Amy Schumer and Laura Benanti To Star in Steve Martin's Meteor Shower on Broadway
Meteor Shower, The Newest Broadway Play By Steve Martin, Will Star Amy Schumer, Keegan Michael Key, And Tony Winner Laura Benanti.
---

Big Names For "Meteor Shower"

Steve Martin's latest Broadway play Meteor Shower is set to star Amy Schumer, Keegan Michael Key, Alan Tudyk and Laura Benanti. The play will go into previews in November 1, 2017 at the Booth Theatre. Amy Schumer, popular comedian star of Train Wreck, will make her Broadway debut in Steve Martin's newest Broadway endeavor.
Her future co-star, Tony winner Laura Benanti, is no stranger to the stage, and previously starred in the Broadway musical Gypsy. The two will be accompanied by Keegan Michael Key, best known for co-hosting the comedy show Key and Peele. Key previously made his stage debut in the off-Broadway production of the play Hamlet at the Public Theater.
Unconventional Take On Infamous Event
Alan Tudyk of Firefly is also set to appear in the play, as Schumer's partner. The plot follows two couples that arrange a dinner party to observe a meteor shower. Schumer is set to play the character Corky, who hosts the dinner party with her husband Norm, played by Alan Tudyk. Laura Benanti as the character Laura and Keegan Michael Key as Gerald feature as a couple invited to this party.
The play is set in 1993, the year in which a meteor struck and destroyed a satellite in an infamous cosmic event. The story is told in an unconventional manner, replaying certain events over and over and twisting them until they are wildly distorted.
Critics Give Meteor Shower Mixed Reviews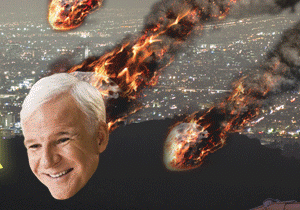 Meteor Shower was given a test run at the Old Globe Theater in San Diego and the Long Wharf Theater in New Haven. The LA premiere of Meteor Shower was met with poor reviews from theater critics who viewed it as underdeveloped and lacking.
Charles McNulty of the LA Times called the production "frustrating from an artistic point of view" and noted that the play could have been more effective if the artistic vision was better executed.
High Hopes For Star Power To Boost Reviews
Some theater analysts have seen the move to bring Amy Schumer, Laura Benanti, and Keegan Michael Key into the production as a last ditch effort to get hype for a play which has not been raved about by critics. The comedy may be boosted by the two popular comedians in the cast, but only time will tell how the play will fare long term.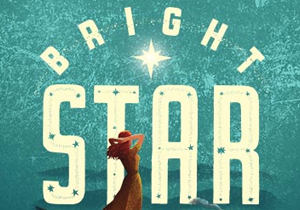 Steve Martin's
Bright Star
a Flop
Bright Star, Steve Martin's first Broadway show, flopped at the box office in 2016, and was unable to recoup its $11.5 million budget. The show's music and book were written by Steve Martin, and was ultimately based on his bluegrass album named "Love Has Come For You".
Though critics praised the soundtrack, they took issue with the complicated plot and weak characterizations. Because of the lukewarm reviews of Meteor Shower, it is possible that the play could follow in Bright Star's footsteps and prove unsuccessful at the box office unless it is reworked.
Adding More Big Names
Bright Star has proven that it takes more than Steve Martin's name to make a Broadway production successful, but the addition of other stars may be enough to allow Meteor Shower to recoup its investment.