A Tough Week at the Broadway Box Office
This Week Was A Slow One On Broadway, With A Particular Plunge Seen By Hello, Dolly!, As Bette Midler Had A Week Of Vacation Filled In By Donna Murphy.
---
Donna Murphy Steps Into "Hello, Dolly!" For Another Disappointing Week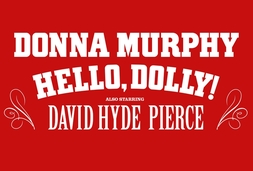 In the week ending September 10, 2017, the Broadway box office as a whole took a major dip, and a significant part of that downward plunge was due to one show: Hello, Dolly! With Bette Midler in the leading role, this year's revival of Hello, Dolly! has been a runaway hit, earning many awards and unbelievable figures at the box office.
However, Bette Midler has also had quite a few weeks of prescheduled vacations, in which the role of Dolly Gallagher Levi has been instead played by Donna Murphy.
Ticket Sales Drop While Midler Vacations
The last time Bette took an extended vacation was for two weeks in July, and the decrease in ticket sales was almost unbelievable. This past week, from September 6, 2017 to September 10, 2017, Midler once again stepped away for a week, leaving the entire week to Murphy. (The Tuesday evening performance on September 5, 2017 was also led by Murphy, who has been starring in all Tuesday evening performances since mid-June.)
This past week, Hello, Dolly! brought in a weekly gross of $913,712, which represents 60.4% of its gross potential. This is a decrease of $1,359,528 from the week before. With a top ticket price of $748, the average paid admission was just $88.09, in contrast to the previous week's average ticket price of $195.36 (when Midler was in the part).
Midler Star Power
While Midler does have incredible star power, it also seems that the disappointment of not having Midler, who has been largely advertised as the star of the show, extends so far the fans who might have otherwise been happy to see Murphy are instead deciding to hold off until they can see Midler.
In any case, Murphy earned great reviews, but she will be stepping out of the part when Midler concludes her run on January 14, 2018. At that point, Bernadette Peters will be stepping in, and she is likely to attract more attention than Murphy, but perhaps not quite as much as Midler; that will remain to be seen.
An Overall Slow Week At The Box Office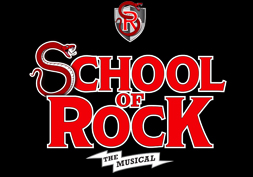 This past week, across the 27 shows that were running, the entire industry saw a collective decrease of $3,109,655 from the week before. Of that, $1,359,528 came from the decrease seen by Hello, Dolly! alone.
Nevertheless, there is still a significant chunk of that decrease that came from other shows, demonstrating that it was a slow week overall on Broadway. Besides Hello, Dolly!, the next biggest decrease in box office was seen by School of Rock, which went down by $322,822 to reach a weekly gross of $616,581.
Fall Season Is Underway
In addition, Wicked went down by $253,892 to reach a weekly gross of $1,420,778, The Lion King went down by $234,350 to reach a weekly gross of $1,765,446, Aladdin went down by $207,957 to reach a weekly gross of $1,285,165, Anastasia went down by $134,228 to reach a weekly gross of $809,691, and Waitress went down by $105,027 to reach a weekly gross of $593,015.
Only six shows demonstrated even a slight increase, the biggest of which was seen by Cats, which went up by $64,811 to reach a weekly gross of $706,122. This shows that the kids are back in school, and the fall season is definitely underway, with less tourist traffic showing slower ticket sales in particular for the bigger tourist-driven musicals.
Discount Broadway Tickets
---
---