Best Broadway Photographers in NYC
Best Broadway Photographers in NYC Include Bruce Glikas, Matthew Murphy, Carol Rosegg, Joan Marcus and Sara Krulwich

---
When most people think about the jobs in the Broadway industry, they probably think about actors/actresses, musicians, ushers or even stage hands (the people who help move props around during live Broadway performances). But, the Broadway industry needs to have many different professions in order to keep Broadway shows running smoothly.
This article recognizes some of the people who are integral in the Broadway business, these people usually go overlooked and unnamed by their famous Broadway counterparts. Surprisingly though, many people are familiar with Broadway photographers work, but they did not realize just how much.
Anyone who has seen a Broadway show or any marketing for a Broadway show and lives in the greater NYC area has probably seen many of their pictures. This article names some of the "Best Broadway Photographers" in NYC.
Just like any other artistic profession, there are different types of Broadway photographers and no two photographers are exactly are alike. Some work for themselves and others work for a newspaper or a business. Some act more like paparazzi, rushing around NYC in the hopes of getting pictures of a famous Broadway actor, to sell to a magazine.
Other Broadway photographers just take headshots for actors try-out portfolios and some photographers are hired as contractors and are given creative freedom to get any picture they think would be best for the show's press releases and marketing materials. Listed below are the names and a brief bio of some of the best NYC Broadway photographers.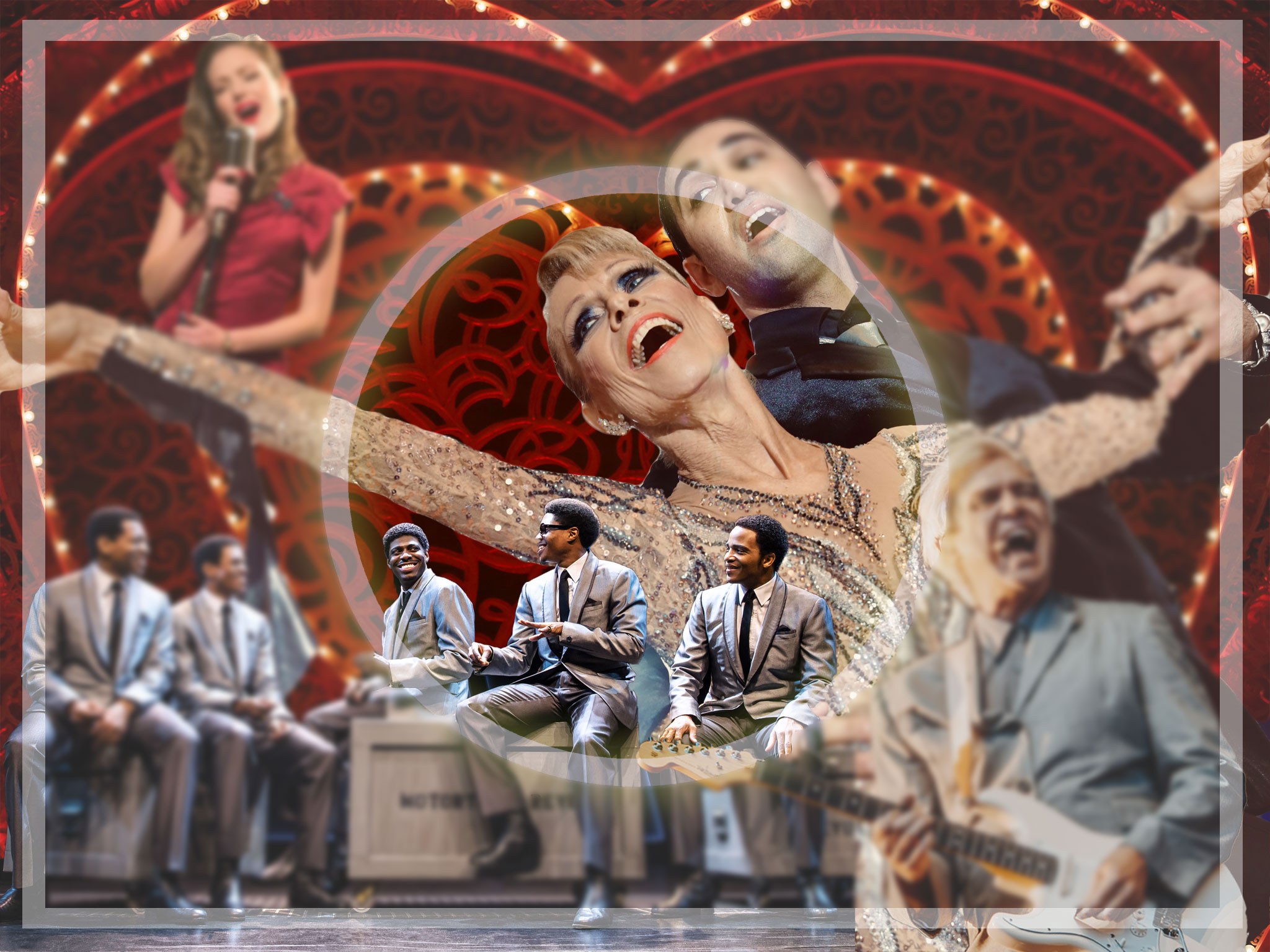 List of NYC Broadway Photographers:

Photographer - Bruce Glikas
Bruce Glikas has been photographing large media and press events since he started his career in 1991. Unlike most photographers though, he got his start by accident. When he took a self-described, "mediocre, but lucky" picture of Madonna, smiling and signing an autograph for a fan, Glikas was offered $7,000 to not publish his picture anywhere, as People Magazine had a similar picture that they wanted to keep exclusive. He then realized just how much he could make in this industry and he started taking more pictures. Since that lucky picture, he has become known for being one of the most clever photographers in NYC, because he regularly figures out ways of getting himself into exclusive NYC events. He is now so well known in the industry that even the toughest bouncers will just let him into their events because they know that will find a way in anyways.
Glikas has become such a shark in the photography business that even many of today's top A-listers are on a first-name basis with him and let him come back stage with them to take any pictures that he needs. These celebrities include Drake, Rihanna, Katy Perry, Lil Yachty and Tom Hanks. While he has quite a pushy character, he does not consider himself to be a "Paparazzi" and he says that "anyone who I have worked with would agree". Glikas tends to stick to with only covering the New York, live-theatre and Broadway events rather than movie and main-stream media, because he "would rather be a big fish in a small pond".
Photographer - Matthew Murphy
If you are a fan of other NYC performance art, then you have probably seen a photo taken by photographer, Matthew Murphy. Murphy is an artist through and through and he specializes in capturing the human body's movement in dance and Broadway theatre. He takes great pride in never sacrificing quality for any of his photo shoots. For all of his shoots he makes sure to bring the best cameras, backdrops and lighting that money can buy with him, regardless of the weight the his many beleaguered assistants must carry. This is why he has been hired to take many of the marketing pictures used for some of Broadway's biggest theatrical shows. Murphy has taken the official marketing images used for Broadway shows like Les Miserables, Kinky Boots and Hamilton, where he worked closely with Lin-Manuel Miranda to help ensure the show's success. Murphy is also a published writer and a former ballet dancer from NYC's most prominent ballet school, ABT (American Ballet Theatre). He has performed at places like the Metropolitan Opera House and the David H Koch Theatre, part of the Lincoln Center Plaza.
Photographer - Carol Rosegg
Carol Rosegg became a Broadway photographer after she landed a job as an assistant to the legendary American theatre photographer, Martha Swope in the late 1960's. This job was not Rosegg's first job choice, but after working for and studying under Swope for many years Rosegg realized that theatrical photography was the career she wanted to pursue. Since her job as an assistant, she has been hired as the production photographer for shows like, Avenue Q, Fiddler on the Roof and The Rocky Horror Show. She has more recently been the production photographer for many Off-Broadway shows. Rosegg wants to get back into shooting for regular Broadway shows, because her heart is still set on being one of the best Broadway photographers, just like Swope was. Sadly, it is now a much more competitive field where mere talent alone must be met with unbridled stamina, fortitude and a good dose of nepotism.
Photographer - Joan Marcus
Originally from Pittsburg, PA, Joan Marcus moved to NYC after going to school at the George Washington University in Washington, D.C. She has since become one of the most dominant Broadway theatrical photographers. She started her theatrical photography career in 1986 and has now taken over the marketing and image production of over 100 Broadway shows, including hits like The Book of Mormon, The Lion King and Wicked. In 2014, Marcus was awarded the Tony Honoree Award for "Excellence in the Theatre". Marcus is also married to the entrepreneurial titan, Adrian Bryan-Brown, who is one of the founding partners of the leading Broadway press agency, Boneau/Bryan-Brown. Together they have had over 70 years of Broadway experience and have been named the "10th Greatest Broadway Couple of All Time" according to a Broadway source.
A common complaint is that Marcus's work is often weak and uninspired and others contend that the only reason she gets the work that she does is through her ties through her husband, not through quality of work. Critics lament that when you see Joan Marcus's name on a photo credit, it is with a knowing nod and wink, say no more.
Photographer - Sara Krulwich
Sara Krulwich was raised in NYC and attended the University of Michigan where she became the first female photographer for the school's paper. After she graduated, Krulwich broke new ground and became the first female staff photographer for three different major Pennsylvania based newspapers. Krulwich joined the New York Times in 1979 where she became the first designated "Culture Photographer". It was at the NY Times that she was assigned jobs to cover dance, opera and cultural news, but rarely NYC theatre. This was a major problem for Krulwhich, who was a lifelong theatre fan and it took her years to convince show producers to let her shoot their shows for the NY Times, but eventually they let her do so.
Krulwich now photographs over 100 New York shows every year. Krulwich has stated that her "Proudest achievement has been providing an authentic historical record of NYC Broadway Theatre". She also states that she would not change her profession for any amount of money.