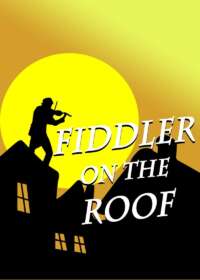 Fiddler on the Roof (2004)
Broadway Show Tickets: Show Closed No Longer Available
Fiddler on the Roof (2004) on Broadway: Show Is Now Closed
Fiddler on the Roof (2004)

Summary
Show Status: Closed

Genre: Musical

Fiddler on the Roof (2004) is 2 Hours 30 Minutes long, including an intermission of 15 Minutes

8 Shows per week

Previews Began: January 23, 2004

Show Opened: February 26, 2004

Show Closed: January 8, 2006
A musical classic following a fathers religious journey as his daughters marry men of varied faiths, which threaten to abandon the family's old traditions.
Fiddler on the Roof (2004)

on Broadway Background
Fiddler on the Roof is a popular musical based on the books titled "Tevye the Dairyman and his Daughters" which were written in the Yiddish language between 1895 and 1915 by Sholem Aleichem. The original Broadway production of the show opened in September, 1964 and went on to win nine Tony Awards from the ten Tony nominations the production received that year. The top Tony Awards for this show included; "Best Musical", "Best Original Score" as well as the Tony Awards for "Best Leading Actor and Actress in a Musical". Fiddler on the Roof was also the first musical to conduct over 3,000 live Broadway performances. The show now ranks at number 13 on the all-time list of the top Broadway shows with the most performances. Since the show debuted in 1964, Fiddler on the Roof has been produced for the Broadway stage five more times and has also been performed on many other stages around the world. Each of the Broadway revivals have been nominated for the "Best Revival of a Musical" Tony Award and in most cases the show has won that accolade.

What's
Fiddler on the Roof (2004)

Like?
Fiddler on the Roof follows the protagonist Tevye, a poor Jewish milkman with five daughters who is a firm believer in the Jewish traditions. One day, the village matchmaker visits Tevye to inform him that a wealthy butcher, Lazar Wolf, wishes to marry his eldest daughter Tzeitel. Tevye initially accepts the offer, as a wealthy husband will make his daughter's life happy and simple. However, Tevye is forced to reconsider the marriage when Tzeitel's true love, Motel, breaks tradition and directly asks Tevye for permission to marry his daughter. After some consideration, Tevye ultimately gives Motel his permission and blessing, choosing his daughters love over Jewish tradition. As his daughters continue to age, the family is persecuted by the Russians and Tevye is placed in more scenarios in which he is forced to choose between the Jewish traditions and his family's happiness. This leads to a showdown with his last daughter Chava, who wishes to marry a goyim.

Is
Fiddler on the Roof (2004)

Good for Kids?
This show tells a heartwarming story of finding true love in the face of long-standing tradition, but occasionally delves into dark topics such as racial massacres, making this show not suitable for children under 12.
Minskoff Theatre
200 West 45th Street
New York, NY 10019
Entrance:
45th Street, between 7th and 8th Ave
Theatre Information
Constable

Stephen Lee Anderson
The Fiddler

Nick Danielson
Hodel

Laura Michelle Kelly
General Manager

101 Productions
Company Manager

Bruce Klinger
Casting Director

Jim Carnahan
Advertising Representative

Serino Coyne
Production Stage Manager

David O'Brien
Choreographer

Jerome Robbins