Minskoff Theatre
200 West 45th Street, New York, NY 10019
Minskoff Theatre Information, Shows and Tickets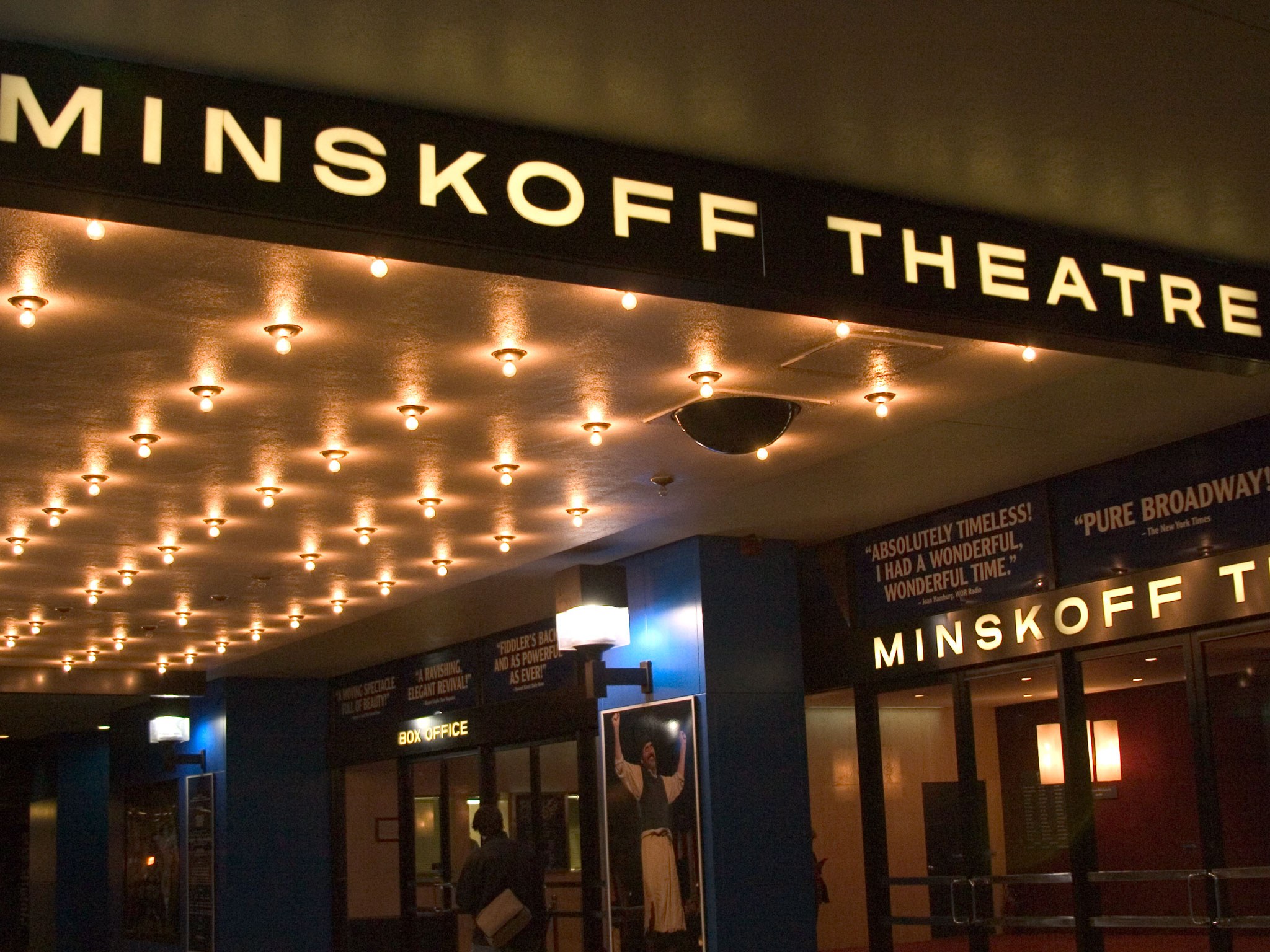 Directions:

Take the 1, 2, 3, 9, N, R, S, or Q subway to 42nd Street, then walk north on Broadway to 45th Street.

Entrance:

45th Street, between 7th and 8th Ave

The Minskoff Theatre is located on the southwest corner of 45th Street and 7th Avenue. The entrance is in a pedestrian alley that runs from 44th to 45th Street.

Box Office Hours:

Monday - Saturday:

10am - 8:30pm

Sunday:

12pm - 6pm
The Minskoff Theatre has a seating capacity of 1,621 seats. The sight-lines are excellent in this theater
Minskoff Theatre Seating Chart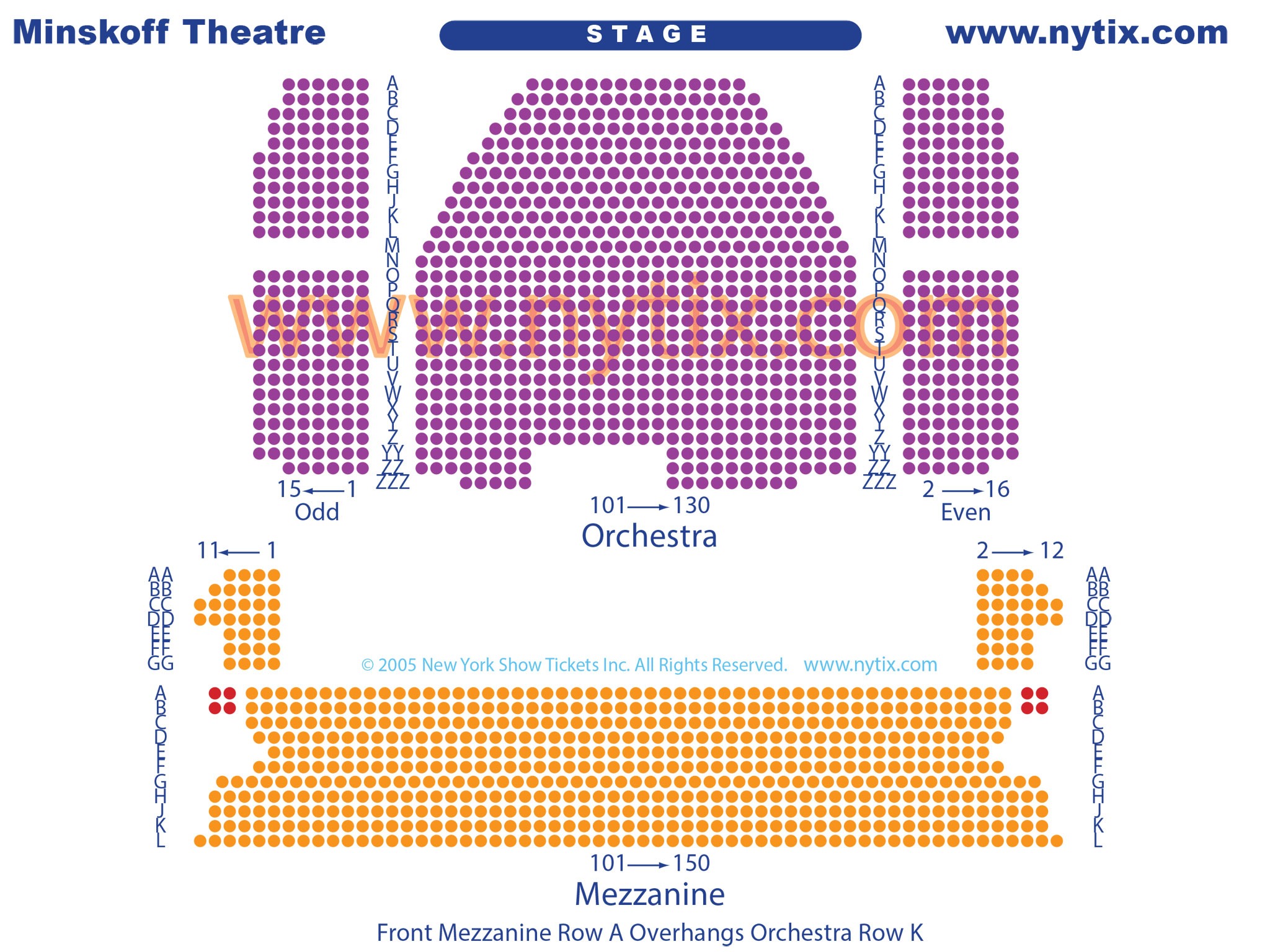 Parking for Minskoff Theatre
The closest parking garages for Minskoff Theatre are located at:
Champion Parking On West 45

251 West 45th Street
New York, NY 10036
212-819-1866
Icon Parking Systems

164 West 46th Street
New York, NY 10036
212-997-9115
The closest parking is not always the best as it often takes longer to park and retrieve your vehicle as fellow theatre goers have the same idea. A better choice of parking may be the second choice or further away by a couple of Avenues.
Additional Notes
The entrance to the Minskoff Theatre is at street level. The coat check, concessions, and spacious restrooms can be found up on the 3rd level, where the theater proper is located.
Landlord: Nederlander Organization
Official Ticketer: Ticketmaster
Notes:
Theater is on the 3rd floor and the lobby has a great view of Time Square.
Elevator: Yes
Escalator: Yes
Disabled Access Notes:
An elevator to the Mezzanine is located in the main lobby and is designated for guest with disabilities. Wheelchair accessible seats can be located in the rear of the Orchestra and Mezzanine sections, and do not involve stairs.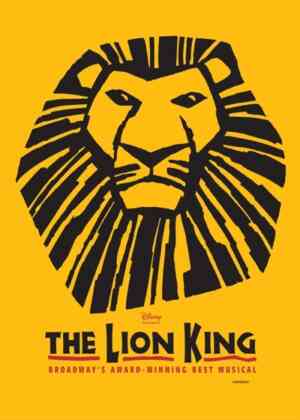 Previews Began: October 15, 1997

Opens: November 13, 1997

Show Closes: Open ended
Musical adaptation of the 1994 hit Disney animation, about a lion cub who learns about life in his animal kingdom after his monarch father's untimely death
…more
Get Tickets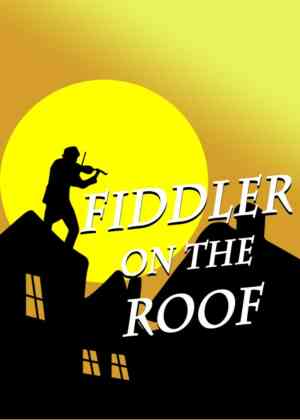 Opened: February 26, 2004

Show Closed: January 8, 2006
A musical classic following a fathers religious journey as his daughters marry men of varied faiths, which threaten to abandon the family's old traditions.
…more
The Minskoff Theatre, which was designed by architectural firm Kahn and Jacobs, is on the third floor of One Astor Plaza. The fifty-five story office high-rise is named for the Minskoffs, the family that built and owns it. The theater was opened in 1973 and was designed in a modern style. It is perhaps best known to regular playgoers as the theater in the "wind tunnel," a nickname for the large walkway that connects 44th and 45th streets, and in which the ground floor entrance to the Minskoff is found. The Minskoff Theatre is under the direction of James Nederlander and Myron Minskoff and is best suited for large-scale musicals.
Since the actual theater (which you get to via a large escalator from the box office entrance) is thirty-five feet up, the Minskoff offers a spectacular view of Times Square from the front glass windows of the upstairs lobby. The design of the auditorium is characterized by its simplicity, with charcoal gray seats that are large and comfortable and an interior that is all white and gold.