"Wolf Hall: Parts One and Two" Begin Previews on Broadway
Wolf Hall Parts One And Two, Adapted By Mike Pouton, Begin Previews In Repertory At The Winter Garden Theatre, Following An Acclaimed London Run.
---
An Epic Adaptation In Repertory For Wolf Hall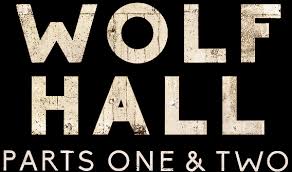 On March 20, 2015, Wolf Hall Part One and Wolf Hall Part Two began previews in repertory at the Winter Garden Theatre. This two-part epic play comes to New York following a successful run first at the Royal Shakespeare Company's home theatre in Stratford-Upon-Avon, followed by a slam dunk engagement in London's West End.
These two plays are based on two novels written by Hilary Mantel, entitled Wolf Hall and Bring Up the Bodies, respectively.
Novels Adapted For Stage By Mike Poulton
In the United Kingdom, the plays went by the same name as the books, but in New York, the producers decided it would be more accessible to American audiences to make it obvious that this was a double bill. Therefore, they renamed the shows Wolf Hall Part One and Wolf Hall Part Two, thereby avoiding any ambiguity about which order they come in.
The novels, both of which were selected as winners of the Man Booker Prize, were adapted for the stage by Mike Poulton. In addition to these theatrical renditions, Wolf Hall was recently also made into a TV mini-series on the BBC, then broadcast in the United States on PBS, starring Mark Rylance (Jerusalem) as Thomas Cromwell.
Prize-Winning Historical Fiction About King Henry VIII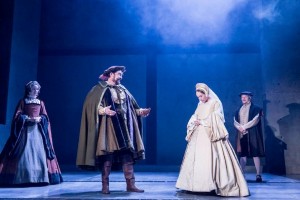 Wolf Hall Part One spans the period from 1500 to 1535, and Wolf Hall Part Two starts where the previous play finishes. Hilary Mantel plans to publish a third novel in what will be a trilogy, which will be entitled The Mirror and the Light.
However, there was so much praise for these two novels that both stage and screen adaptations were made before the third novel has even been written. The novels (and their adaptations) deal with the period of English history in which Thomas Cromwell rapidly rises to power during the reign of Henry VIII.
Dramatic Biography
The stories are historical fiction, as some dramatic liberties were taken with the biography. In Wolf Hall Part One, Cromwell becomes the right-hand man of the advisor to King Henry VIII, Cardinal Thomas Wolsey. This characterization of Cromwell depicts him as a talented and practical man who really aims to serve the country amidst the difficult political climate.
The first play ends with the death of Sir Thomas More, a councilor to King Henry VIII as well as a lawyer, statesman, and philosopher. In Wolf Hall Part Two, Thomas Cromwell and the King are the guests of the Seymour family. When the King falls in love with Jane Seymour, Cromwell is tasked with negotiating a separation from the King's present wife, Anne Boleyn, who has failed to give birth to a male heir.
Wolf Hall Cast and Creative Team
Mike Poulton's adaptation of Hilary Mantel's novels are directed by Jeremy Herrin, an accomplished British director who is making his Broadway directorial debut. The role of Thomas Cromwell is played by Ben Miles (The Norman Conquests trilogy), Lydia Leonard plays Anne Boleyn, and Nathaniel Parker (The Merchant of Venice) plays King Henry VIII. All three of these stars are reprising their roles from the London production.
In addition, the cast of over 20 actors play approximately 70 diverse roles. Because of the marathon nature of these productions, they can both be seen in one day, amounting to 5 and a half hours of theatre with a dinner break, or they can be seen on different days.