"Wicked" Is Now the 7th Longest Running Show on Broadway
Wicked Has Surpassed Oh, Calcutta! To Become The Seventh Longest Running Broadway Show, And Sixth, Fifth, And Fourth Places Are Also Within Sight.
---
Wicked Surpasses "Oh, Calcutta!" And Still Going Strong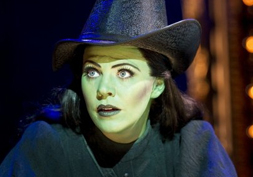 On February 9, 2018, Wicked played its 5,960th performance on Broadway at the Gershwin Theatre, which was a milestone for this mega-musical. Upon completing that show, it surpassed the previous record holder for the position of seventh longest running Broadway show. Until then, that accomplishment was held by the 1976 revival of Oh, Calcutta!, an originally 1969 theatre revue by the British theatre critic Kenneth Tynan.
That show riled up audiences with its avant garde portrayal of sex-related sketches, including extended scenes of total nudity both male and female. While that show illustrated that sex sells, it ultimately closed on August 6, 1989 after its 5,959th performance. Since then, the culture has shifted, and many new shows have vied for the records of longest running on Broadway.
Not Long Before "Wicked" Becomes Number Six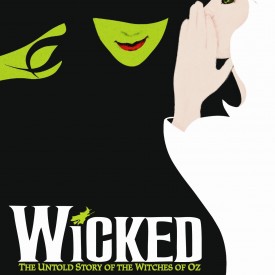 On October 8, 2003, Wicked began previews, ahead of its opening night on October 30, 2003, and it hasn't stopped since. The original production was nominated for 10 Tony Awards in 2004, winning three. While it famously lost the award of Best Musical to Avenue Q, Wicked has nevertheless proved its longevity by outlasting that show, and still bringing in some of the highest grosses on Broadway week after week.
While the top record holders for longest running Broadway shows are still leagues ahead, Wicked will soon make its way to the next rung of the ladder, becoming the sixth longest running show on Broadway. Currently, that record is held by the 1976 production of A Chorus Line, which eventually did close on April 28, 1990 after 6,137 performances.
Given that Wicked now counts its performances at 5,972 by the end of this week, it only has 20 weeks and change ahead of it before it surpasses A Chorus Line as well, becoming number six. It's helpful for Wicked that the current record holders of fourth, fifth, and sixth place have all since shuttered, as Wicked has a certain longevity for at least several years longer.
Wicked Set To Break Records
As those stagnant records become nearer and nearer, Wicked is likely to overtake them all. However, the top three positions are held by currently running shows, so unless those shows close anytime soon, Wicked is unlikely to grow beyond number four in the foreseeable future. Presently, the fifth longest running Broadway show is the 1987 production of Les Misérables, which ran from March 12, 1987 to May 18, 2003, counting 6,680 performances upon closing.
The fourth highest position is held by the 1982 production of Cats, which ran from October 7, 1982 to September 10, 2000, running for 7,485 performances. Therefore, as Wicked now stands at number seven, it should reach number six within 20 weeks, number five in 88 weeks, and number four in 189 weeks, or around 3 and a half years. That seems very achievable for Wicked, as it is unlikely to slow down before then.
Over 10 Million Seats Sold And Counting
For the Broadway production alone, Wicked has entertained 10,644,514 individual ticket-buyers since its first preview in 2003. It has grossed $1.2 billion dollars at the box office, and has brought in an average of 104.48% of its gross potential throughout its run. And this is just the Broadway production. Since then, it has also been performed in over 100 cities and 15 countries, having been translated into many languages including Japanese, Korean, German, Dutch, Spanish, and Portuguese. On a global scale, the show has brought in $4.5 billion, and the number of ticket-buyers currently stands at over 55 million people across the world.
Therefore, Wicked does not look to be going anywhere any time soon. While it is certainly a milestone to reach the record of the seventh longest running Broadway show, sixth, fifth, and fourth places are also within sight. It remains to be seen, however, whether Wicked will outlive the current third place holder The Lion King, the current second place holder Chicago, or the current first place holder, The Phantom of the Opera.