When Broadway Shows Struggle Financially, Producers Get Creative
Bright Star Takes Out Loans And Reduced Running Costs To Stay Afloat Until The Tony Awards. Finding Neverland Will Close At A Loss.
---
"Bright Star" A Box Office Challenge Despite Awards Recognition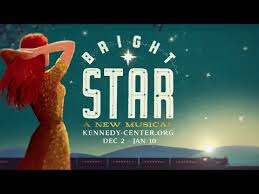 It is a well-known fact that many Broadway shows fail financially. For producers, it is a constant difficulty to put on shows that walk the line between artistically meaningful and commercially viable. With ticket prices at an all-time high, it is increasingly difficult for producers not only to recoup their initial investment, but also to enter profits.
The math is different for plays versus musicals – with plays generally costing much less to mount – but in both cases, it is a balancing act of keeping weekly running costs low enough to recoup some of the initial capitalization each week, until the show recoups and can eventually run in profits.
Excellent Reviews Do Not Always Attract Ticket Buyers
In some cases, a show can receive excellent reviews and even wide awards recognition, and still have difficulty attracting ticket buyers. This season, as we are gearing up for the Tony Awards, even some of the most highly nominated shows are struggling at the box office – case in point: Bright Star.
This new bluegrass musical by Steve Martin and Edie Brickell was nominated for five Tony Awards – including Best Musical, Best Book of a Musical, Best Original Score, Best Actress in a Musical for Carmen Cusack, and Best Orchestrations. Nevertheless, on average since it began previews, the show has brought in only 41.48% of its gross potential.
A Reduction In Running Costs To Keep "Bright Star" Afloat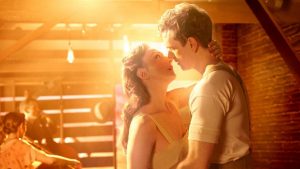 The lead producer of Bright Star, Joey Parnes, is not giving up so easy. The Tony Awards are arguably the best opportunity to resuscitate a show that has had trouble gaining traction with theatregoers, despite widely recognized quality.
As Bright Star has received nominations for five of the most important Awards categories, it is important that the show remain open at least long enough to see the ceremony through, with hopes of winning some.
"Bright Star" Hopes To Leverage Publicity
While the most coveted award of Best Musical is almost certainly destined for Hamilton, there is a chance Bright Star could leverage the Awards publicity to inspire interest in the show. Therefore, Parnes has struck a deal with the owners of the Cort Theatre, the Shubert Organization. While theatre landlords always have the right to kick out a low-grossing show (this is called the "stop clause" in their contract), it is also in the landlords' interest to help shows out, as long as there is a certain degree of hope.
In this case, the Shuberts agreed to reduce the weekly rent they are charging to Bright Star to help get them over the hump until the Awards. Furthermore, Parnes and his fellow producers have secured agreement from concerned parties to reduce royalty payments, recipients of which can include key creatives, and they have also taken out a loan from some of the other producers, presumably those whose involvement has been primarily financial, in order to pay for additional advertising.
Harvey Weinstein's "Finding Neverland" To Close, Planning Film Adaptation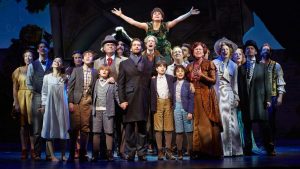 Another instance of a box office disappointment is Finding Neverland, the first Broadway producing attempt of Harvey Weinstein, one of the biggest producing and distribution powerhouses in the film world.
The musical is adapted from one of Weinstein's film properties, and yet it was reworked with a musical score added by Gary Barlow and Eliot Kennedy, based on the Miramax motion picture, which was in turn based on a play The Man Who Was Peter Pan by Allan Knee.
"Finding Neverland" Performed At Tony Awards
Last year, Finding Neverland was infamously unrecognized at the Tony Awards – though the show received zero nominations, Weinstein was still in attendance, and the show still performed a musical number at the ceremony. In any case, the musical has lasted over a year, and will close on August 21, 2016 after 565 performances and 33 previews.
While this is not bad, it was not long enough for the show to recoup its initial capitalization, likely due to high running costs in addition to lukewarm sales. Thus far, throughout the run, the show has brought in an average of 62.08% of its gross potential. However, Weinstein isn't giving up that easy.
Closing At A Loss With National Tour Planned
While the show will presumably close without earning any profits, the property is still in his hands. Therefore, another film is planned from this same source material, but in this case it will be closer to the stage musical, with its musical numbers and performative elements. In addition, a national tour is planned. These initiatives will help boost the potential earnings for the Finding Neverland property, even if the Broadway run itself has not been financially successful.
Discount Broadway Tickets
---
---