"Waitress" Surges and "Sunset Boulevard" Plunges
Waitress Thrives At The Box Office With Sara Bareilles On The Stage, But Sunset Boulevard Has Difficulty Staying Afloat Even With Glenn Close.
---
Sara Bareilles Continues To Be Major Broadway Attraction For "Waitress"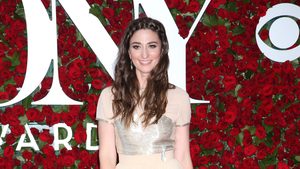 The new musical Waitress has been running at the Brooks Atkinson Theatre since March 25, 2016, and received strong critical and commercial response from the get-go. However, when the show's composer, Grammy Award winner Sara Bareilles, stepped into the lead role to replace the original cast member Jessie Mueller, the box office electrified.
Bareilles' first day on the job was March 31, 2017, and at that time, the box office quickly surged beyond 100% of its gross potential.
Consistent Ticket Increases Each Week
Throughout the months of April and May, the box office has only gotten stronger, with weekly grosses surrounding the $1.2 million mark, representing over 120% of the show's gross potential. This past week, the week ending June 4, 2017, Waitress had the highest percentage of gross potential of any show running, bringing in a weekly gross of $1,356,124, or 133.0% of its gross potential. This was an increase of $40,570 from the week before, making it the third highest increase between weeks of any show.
The biggest increase, as it turns out, was seen by Hamilton, which went up by $295,202 to reach a weekly gross of $3,054,910, but that represented just 116.2% of its gross potential. In comparison to Hamilton's lofty top ticket price of $849.00, Waitress has a top ticket price of the more humble $270.00, and yet its numbers are still soaring. Sara Bareilles is winding down her run, as her final performance in the role of Jenna is scheduled for June 11, 2017, meaning she has just one more week to go before she steps out of the spotlight.
"Sunset Boulevard" Starring Glenn Close Is A Less Hot Ticket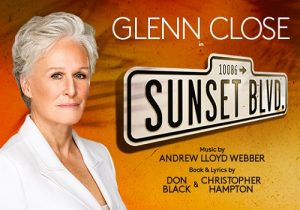 In this season with many glamorous leading ladies on the Broadway stage, one is not meeting her anticipated box office success. Glenn Close, who is currently starring in the revival of Sunset Boulevard, is making her second go-around in the role that she originated on Broadway in the premiere production.
While the run is coming to a close, as its scheduled final performance on June 25, 2017 is coming up this month, the box office is surprisingly slowing down. This past week, the week ending June 4, 2017, Sunset Boulevard brought in a weekly gross of $884,470, which is a decrease of $220,668 from the week before, and which represents just 52.55% of its gross potential.
Zero Tony Award Nominations
With a top ticket price of $297.00, the average paid admission was $106.70, and the audience was filled up to just 70.5% of its capacity on average across the seven performances. This is the lowest weekly gross of the entire run, which began on February 2, 2017, excepting the first partial week of just five preview performances. The revival received zero Tony Award nominations, which may be a reason why ticketbuyers are losing interest as other shows are gaining buzz.
Nevertheless, this revival was never going to be groundbreaking, as it stars Glenn Close in the same role she played in 1994. However, even while Glenn Close has become a much bigger star since then, with such films as 101 Dalmatians and such television projects as Damages, the box office for Sunset Boulevard is now slowing down in its final weeks.