Volatile Box Office Plunges After Thanksgiving
Broadway Took A Deep Dive After The Thanksgiving Tourist Rush, And The Children Began Previews To A Slow Box Office Start.
---
Broadway Takes A Deep Dive After Holiday Surge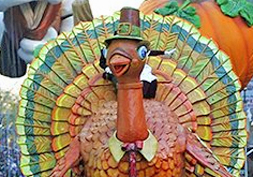 This past week, in the week ending December 3, 2017, the overall Broadway box office reverted back near its pre-Thanksgiving holiday week levels. Over the course of the 30 shows running this past week, the collective box office gross was $29,982,847, which was a decrease of $6,447,588 from the week before, and which represents 74.78% of the industry's gross potential.
This gigantic drop was spearheaded by musicals. Most notably, School of Rock proved popular for the whole family, as families made up a big increase of the Thanksgiving tourist traffic, and this past week that show dropped the most of any show, going down by $668,308 to reach a weekly gross of $844,058, or 58.4% of its gross potential.
Big Decreases For Many
An almost as significant decrease was seen by Charlie and the Chocolate Factory, another family-friendly musical, which dropped by $633,250 to reach a weekly gross of $846,298, or 60.9% of its gross potential.
Other big drops were seen by the heavy hitters: Hamilton went down by $616,441 to reach a weekly gross of $2,837,331, or 107.9% of gross potential, Wicked went down by $575,996 to reach a weekly gross of $1,825,028, or 102.5% of gross potential, The Lion King went down by $563,469 to reach a weekly gross of $2,087,845, or 96.5% of gross potential, Aladdin went down by $537,889 to reach a weekly gross of $1,466,570, or 90.0% of gross potential, The Phantom of the Opera went down by $439,563 to reach a weekly gross of $947,837, SpongeBob SquarePants went down by $298,444 to reach a weekly gross of $583,037, or 49.0% of its gross potential, and Anastasia went down by $294,257 to reach a weekly gross of $951,115, or 87.0% of gross potential.
"The Children" Is Off To A Slow Start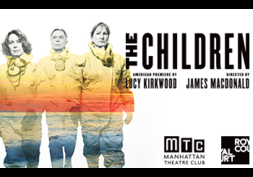 This past week, on November 28, 2017, The Children began previews at the Samuel J. Friedman Theatre in a Manhattan Theatre Club production. Playing seven performances in its first partial week of previews, The Children brought in a weekly gross of $193,707, which represents just 34.0% of its gross potential.
Performing worse than every show except the absolutely ill-fated production Home for the Holidays, The Children will need to stir up some buzz if it hopes to attract ticket buyers to the box office.
No Big Names Hurts "The Children"
With a top ticket price of $199, the average paid admission was $54.02, and the audience was filled up to 78.8% of capacity on average across the seven performances. With an all-British cast, including experienced actors Francesca Annis, Ron Cook, and Deborah Findlay, this play is disadvantaged compared to most others by its lack of a marquis name.
Written by Lucy Kirkwood and directed by James MacDonald, the play fared well in London but the commercially weighted playing field of Broadway does not necessarily reward well-written drama in the same way. The show will open on December 12, 2017, and perhaps only being declared a New York Times Critics' Pick might allow the box office to rise to even moderate levels.
Missing Awards Season
Even awards season is not capable of helping tip the scales in this show's favor, as it is scheduled to run until February 4, 2018, closing well before the nominations are announced for the major theatre awards in the spring and early summer.