TONY Award Voters Reduced To Just 700 People
The Tony Award Nominating Committee Was Announced For The 2014-15 Season. This Year, It Includes 50 Individuals, Which Is More Than In Prior Years.
---
Broadway Voters And Nominators
The Tony Awards are an immensely important event for the theatre community, distinguishing the top honors for shows and artists, making and sometimes breaking careers. Presently, there are approximately 700 Tony Voters – that is, people to whom free tickets are allotted for all Broadway shows in a given year, and who then get to place their vote for each category. It is expected that voters will attend all nominated productions so that they are able to make informed decisions.
This group of individuals is made up of members of the Broadway League, which includes many Broadway producers, in addition to members of the governing boards of the Actors Equity Association, the Dramatists Guild, as well as unions and organizations of directors, choreographers, scenic designers, theatre press agents, and theatre casting agents.
Only 30 People Usually Make This Important Decision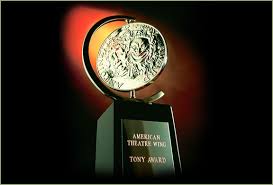 Though 700 people ultimately get to vote for the awards, it is alarming how few individuals get to decide who is nominated in the first place – that is, the Tony Nominating Committee.
In past years, this has included only about 30 people, made up of theatre professionals. This small group decided, for example, that Denzel Washington would not be nominated for Best Actor this year for his role in A Raisin in the Sun, and that Bullets over Broadway would not be in the running for Best Musical.
A Larger Group Of Nominators Chosen For The 2014-15 Season

These people see all new Broadway productions and then meet shortly after the Tony eligibility deadline to determine the nominations using secret ballots. For the 2014-15 season, a new group of Tony Nominators was just announced. Perhaps due to criticism about how small that select group has been in past years, this year it will consist of 50 individuals.
Who Are These Esteemed Individuals?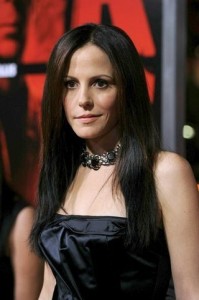 The range of theatre professionals included in this group is impressive. It includes, for instance, the leadership of certain New York not-for-profit theatre institutions including Arin Arbus, the Associate Artistic Director of Theatre for a New Audience; Douglas Aibel, the Artistic Director of the Vineyard Theatre; Christian Parker, the Associate Artistic Director of the Atlantic Theater Company; Arlene Shuler, the President and CEO of New York City Center; and Preston Whiteway, the Executive Director of the Eugene O'Neill Theater Center.
It also includes individuals affiliates with university arts programs, including Mark Brokaw, the Artistic Director of the Yale Institute for Musical Theatre (also a prominent director); Mary Schmidt Campbell, the Dean of Tisch School of the Arts at NYU; Kent Gash, the Founding Director of NYU Tisch School of the Arts' New Studio on Broadway; and Ravi S. Rajan, the Dean of the School of the Arts at SUNY Purchase.
Additional Nominating Committee Members
This year's group also includes journalists such as John Darnton, the former Cultural Editor of The New York Times; Corby Kummer, a Senior Editor at the Atlantic Magazine; and Jim McLaughlin, the Former Producer at CBS News/ TV Features.

The 2014-15 Nominating Committee also includes actors such as Harvey Evans, Cheyenne Jackson, Dick Latessa, John Leguizamo, Marsha Mason, Debra Monk and Mary-Louise Parker. There are designers such as Paul Gallo (lighting designer), Wendall K. Harrington (projection designer), Ann Hould-Ward (costume designer), Roger Morgan (lighting and theatre designer), Wynn Thomas (production designer), and Robin Wagner (scenic designer).
Prominent Broadway Creatives
There are other prominent creatives including Scott Schwartz (director), Jack Hofsiss (director), Susan Birkenhead (lyricist), Adam Guettel (composer/lyricist), Sara Lukinson (TV writer and documentary film producer), Patricia Marx (American humorist and writer), Donald Byrd (choreographer), and Liza Gennaro (choreographer).
There are former or retired producers including Ira Bernstein and Barry Brown, and other arts organization leadership such as Ben Cameron (Doris Duke Charitable Foundation), Veronica Claypool (Full Circle Management Group), Paul Cremo (Metropolitan Opera), Jacqueline Davis (New York Library for the Performing Arts at Lincoln Center), Jenny Gersten (Friends of the High Line), Philip Himberg (Sundance Institute Theatre Program), Reynold Levy (former president of Lincoln Center for the Performing Arts), and Linda Shelton (Joyce Theater Foundation).
High Hopes For A More Equitable Year
With an increased number of nominators, the race will hopefully be more equitable this year. However, there will always be more qualified individuals and shows than there are nominee slots, and these individuals will surely need to make some tough decisions.