Tony Nominations Analysis: Snubs and Surprises
The Tony Awards has announced its nominations, and quite a few deserving contenders were snubbed, while there were also some surprises.
---
Best Musical Nominees "SpongeBob" and "Mean Girls" Thrive; "Frozen" Snubbed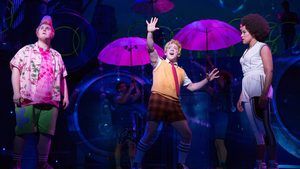 Earlier this month, the nominations were announced for the Tony Awards, which will take place next month on June 10, 2018 at Radio City Music Hall. The four nominees for Best Musical are SpongeBob SquarePants, Mean Girls, The Band's Visit, and Frozen. Of these, SpongeBob and Mean Girls tied for the most nominations with 12 each, and it is a particular surprise that SpongeBob fared so well. While the reviews were positive, the box office has been lagging, and this recognition from the Tony nominating committee will likely give their numbers a boost. On the other hand, one of the more buzzed about new musicals, Frozen, only earned three nominations. In addition to Best Musical, the show was nominated for Best Book and Best Original Score. However, both of the lead actresses, Caissie Levy and Patti Murin, were snubbed.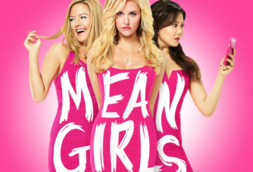 As for Mean Girls, Taylor Louderman scored a Best Lead Actress nomination for her turn as Regina George, but Erika Henningsen, who plays Cady Heron, was snubbed. Additionally, Kate Rockwell was arguably a contender for the Best Featured Actress category, but she, too, was snubbed. As for the fourth Best Musical nominee, The Band's Visit, that show was just behind with an impressive 11 nominations, including the likely to win Katrina Lenk for Best Lead Actress in a Musical. The show also has a fighting chance at Best Direction of a Musical for David Cromer, Best Original Score for David Yazbek, and perhaps even Best Musical. However, Kristen Sieh was snubbed for the category of Best Featured Actress.


Best Play and Revival of a Play Nominees
Among the nominees for Best Play, Harry Potter and the Cursed Child made out with the most nominations with 10, and is considered a likely shoe-in for the Best Play win. Among these nominations, one surprise was that a play earned a nomination for Best Choreography (for Steven Hoggett), demonstrating the expansive artistry of this production. The Best Play category also included nominations for The Children, which got two nominations, including a nod for Deborah Findlay for Best Featured Actress in a Play. However, Francesca Annis was snubbed for that same category, and the director James Macdonald was also left out of the mix. As for Best Play nominee, Farinelli and the King, that show earned a respectable five nominations, including for Tony favorite Mark Rylance, and Junk earned two nominations, also for Ben Stanton for Best Lighting Design of a Play. As for the fifth Best Play nominee, Latin History for Morons, the Best Play nod was the only nomination that show technically received, but it was a surprise that the creator of the solo show, John Leguizamo, will also be awarded the non-competitive Special Tony Award, along with Bruce Springsteen. Meanwhile, in the Best Revival of a Play category, Angels in America offered a surprise in breaking the record for the most nominations ever for a straight play: 11. It is also a surprise that one of these was for Best Original Score for Adrian Sutton, competing against musicals.
As for the snubs, James McArdle was arguably as deserving as his nominated cast-mates. For the Best Revival nominee Three Tall Women, Glenda Jackson is the likely winner for Best Lead Actress in a Play, and Laurie Metcalf has a fighting chance at Best Featured Actress, but the third actress in the three-hander, Alison Pill, was snubbed. Similarly, Best Revival nominee Lobby Hero snagged nominations for Best Featured Actor for both Michael Cera and Brian Tyree Henry, but Chris Evans and Bel Powley were snubbed, as was the director Trip Cullman. The Iceman Cometh also made out quite well with 8 nominations, but Colm Meaney was arguably snubbed, and Travesties made out alright with 4 nominations including for Best Direction for Patrick Marber and Best Lead Actor for Tom Hollander, but Seth Numrich was snubbed.
Other Snubs, Including 8 Shows with Zero Nominations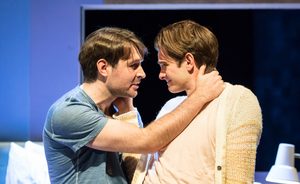 There were some other snubs, with deserving contenders left out of the race, including Patrick Page for his Featured
Performance in Saint Joan, Alex Newell for his Featured Performance in Once on this Island, Olivia Wilde for her performance in 1984, and Amar Ramasar for his performance in Carousel. Furthermore, Jack O'Brien was snubbed for the Best Direction of a Musical category for his work on Carousel. As for Meteor Shower, it is a surprise that Amy Schumer earned a nomination, despite less than stellar reviews for her performance, while her co-stars, including Laura Benanti and Keegan-Michael Key, were snubbed, as was Steve Martin for writing the play. Finally, there were eight shows on Broadway this season that earned zero nominations whatsoever. Time and the Conways took home none, even for Elizabeth McGovern who was arguably snubbed, and the same happened with The Parisian Woman, for which Uma Thurman was overlooked. John Lithgow: Stories by Heart took home no nominations, even for the master storyteller himself, and Escape to Margaritaville is empty-handed despite Jimmy Buffett's devoted fanbase. Finally, no nominations were offered to Michael Moore's The Terms of My Surrender, nor for Prince of Broadway, M. Butterfly, or Marvin's Room.