Tony Awards Week a Slam Dunk at Box Office
The Week Leading Up To The Tony Awards Was A Successful One At The Box Office, With Nominated Shows Demonstrating An Increase In Ticket Sales.
---
All Shows Except Hamilton Gain Traction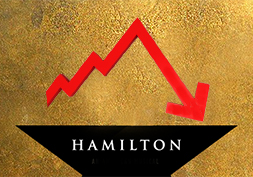 This past week ending June 10, the Broadway industry had a strong week. Of the 34 shows running, all but one saw an increase in ticket sales: Hamilton. Still a mega-hit, bringing in regular grosses in the high $2 million range, sometimes crossing into the $3 million range in a week, it has now been two years since Hamilton won the Tony Award for Best Musical, and this past week was about getting excited for other shows to have their chance in the limelight. As such, Hamilton saw a decrease this past week of $276,831, reaching a weekly gross of $2,847,041, or 108.2% of gross potential.

The show that experienced the greatest increase in box office gross was Springsteen on Broadway, due to its usual flip-flopping between 4 and 5 shows per week. This week was another 5-show week, so the box office increased by $472,655, reaching a weekly gross of $2,402,103, or 100.7% of its gross potential. Besides that anomaly, the biggest increase was seen by Carousel, which went up by $145,190 to reach a weekly gross of $1,113,598, or 68.6% of its potential. In the week leading up to this show's nomination for 11 Tony Awards including Best Revival of a Musical, audiences were clamoring for tickets. As it turned out, Carousel only won two awards: one for Lindsay Mendez for Best Featured Actress in a Musical, and one for Justin Peck for Best Choreography.
How Tony Nominees Fared in the Week Before the Awards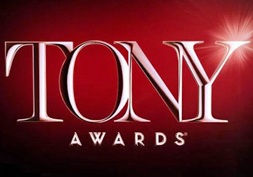 Other nominated shows saw some traction leading up to the Tony Awards. SpongeBob SquarePants, nominated for 12 Tonys including Best Musical, saw an increase of $123,710, reaching a weekly gross of $898,298, or 63.8% of its potential. SpongeBob only won Best Scenic Design of a Musical for David Zinn. The Band's Visit, which ended up taking home the coveted prize – the Tony Award for Best Musical – also saw a spike in ticket sales. It went up by $87,881 to reach a weekly gross of $950,643, or 92.8% of its gross potential. This show will certainly see more action at the box office.

On the play front, Angels in America saw an increase of $87,366 to reach $917,003, or 67.3% of its potential. That duo of plays was nominated for 11 awards, winning 3: Best Revival, Best Performance by a Leading, and by a Featured Actor – for Andrew Garfield and Nathan Lane. Harry Potter and the Cursed Child, nominated for 10 Tonys including Best Play, saw an increase of $66,156, reaching a weekly gross of $2,101,260, or 105.7% of its gross. That show ended up winning the award for Best Play, as well as Direction for John Tiffany, Scenic Design for Christine Jones, Costume Design for Katrina Lindsay, Lighting Design for Neil Austin and Sound Design for Gareth Fry.
Discount Broadway Tickets
---
---