Tina Fey's "Mean Girls" Musical Sets Sights on Broadway
Tina Fey, Who Wrote The Screenplay For The 2004 Film Mean Girls, Has Announced That She Is Adapting It To Become A Stage Musical.
---
"Mean Girls" In Development To Become A Stage Musical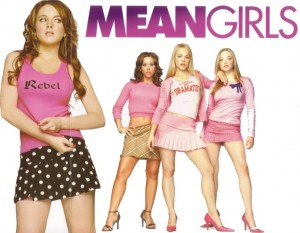 Mean Girls, the American teen comedy film released in 2004, was written by Tina Fey, directed by Mark Waters, produced by Lorne Michaels, and starred Lindsay Lohan, Rachel McAdams, Lizzy Caplan, Lacey Chabert, Amanda Seyfried, Amy Poehler, and Tina Fey.
The movie received fantastic reviews and was a box office smash, grossing $129,042,871 worldwide with a budget of $17 million.
An Influential Hit
A story of high school cliques and how girls can be very mean when getting back at each other in competition for popularity, it struck a chord with a wide demographic and became a very influential film over the last decade.
In January 2013, Tina Fey confirmed that a stage musical adaptation was underway, with Fey writing the book and possibly directing, and with her husband Jeff Richmond, who composes the music for her television show 30 Rock, writing the score.
According To Press Statements, "Mean Girls" Workshops Are Underway
It was recently announced that the musical development has made significant progress since it was first announced, and that they may be getting it on its feet for private workshops as early as this summer. They promised a sufficient amount of female belting, specifically on the part of Regina, who plays the popular girl whose downfall is plotted.
According to press statements, they have begun by focusing on turning the three-act structure of the movie into a two-act structure for the stage, but that they have come a long way this year in terms of the show's development. Paramount Pictures, who distributed the film, will likely be involved in the Broadway production, and they are presently meeting with Broadway industry folks to find their ideal partners.
The Brilliant Writing And Acting Career Of Tina Fey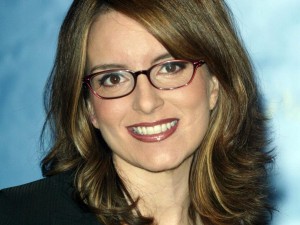 Tina Fey is an American actress, writer, and comedian, best known for her NBC television show 30 Rock which she created and starred in, as well as her work in films including Baby Mama, Date Night, Admission, and Muppets Most Wanted.
She is also the writer of a best-selling autobiographical book Bossypants, which remained at the top of the New York Times Best Seller list for five weeks.
A Trailblazing Female Creative
She has received eight Emmy Awards among her many other honors, and she has built a career-defining herself as a trailblazing female creative and comedic mind. She has been married to husband Jeff Richmond since 2001, and they have two children.
In addition to composing for 30 Rock, Jeff also composed music for the film Baby Mama and used to compose for Saturday Night Live until 2006. Since 30 Rock concluded its seventh and final season in January 2013, the creative couple should now have a little more time to focus on the development of this anticipated Broadway show.