"This Is Our Youth" Opens on Broadway
This Is Our Youth Opened On September 11, 2014 To Positive Reviews, But The Box Office Is Still Behind. This Is The Broadway Debut For Kenneth Lonergan.
---
Critics Agree: Kenneth Lonergan's Broadway Debut Is A Hit!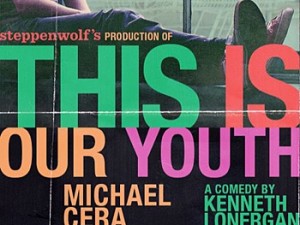 Directed by Anna D. Shapiro, This Is Our Youth opened this past Thursday, September 11, 2014 at the Cort Theatre to rave reviews. Starring three young actors portraying three lost youths, this play is the Broadway premiere of a play that originally played Off-Broadway in 1996.
This marks the Broadway debut for all three cast members. Michael Cera plays Warren Straub, a dejected 19 year-old who has robbed his father and gotten kicked out of his home when the play opens.
Michael Cera And Kieran Culkin Star In "This Is Our Youth"
Cera is best known for his screen work such as television's Arrested Development and films including Nick and Norah's Infinite Playlist and Juno. He plays opposite Kieran Culkin in the role of Dennis Ziegler, an aspiring cocaine entrepreneur.
Culkin is best known for his roles in Igby Goes Down and a small part alongside his brother Macaulay in Home Alone. The third cast member making her Broadway debut is Tavi Gevinson, who plays Jessica Goldman, an anxious yet insightful student of fashion who is pursued by Warren. Tavi recently transitioned into acting from her precocious career as a fashion blogger and model, with such credits as Enough Said.
A Long Time Coming For Kenneth Lonergan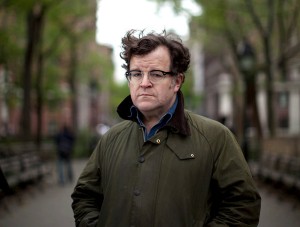 Kenneth Lonergan has been entertaining audiences of stage and screen for over 30 years. This Is Our Youth was the first title that brought him acclaim, earning a Drama Desk Award nomination for Best Play in 1996.
His play The Waverley Gallery was nominated for a Pulitzer Prize in 2001. As a filmmaker, both writer and director, he won the Sundance Film Festival Grand Jury Prize in 2000 for You Can Count on Me, which was executive produced by Martin Scorsese.
Lonergan's Impressive Career Beyond Broadway
That film won countless more writing awards such as the Los Angeles Film Critics Award for Best Screenplay as well as the AFI Award for Best Film and Best New Writer. He co-wrote the screenplay for Gangs of New York in 2002, which was nominated for the Academy Award for Best Screenplay.
In addition, he wrote the screenplay for the 1999 film Analyze This and the 2002 film Analyze That, and his other plays include Lobby Hero and The Starry Messenger. However, despite all this acclaim, this is the first time one of his plays has been seen on Broadway.
Excellent Reviews, But The Box Office Is Still Behind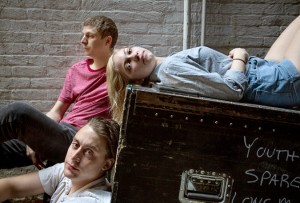 Critics were unanimous in their praise of this Broadway premiere. Ben Brantley of The New York Times called Anna D. Shapiro's production "sensational," and praised the performers for their acrobatics. Entertainment Weekly called it a "crackling Broadway revival," and AM New York deemed it Chekhov meets Gossip Girl.
All in all, the reviews were laudatory. However, the box office is still slow. The latest box office report only took into account two days after the reviews came out, so there is still time for word of mouth to spread and for theatregoers to find their way to the Cort Theatre during the run.
"This Is Our Youth" Still Finding The Right Market
In the week ending September 14, 2014, This Is Our Youth only grossed $372,793, which represents 49.85% of its gross potential. This is approximately how well the show has been doing since it began previews on August 18, 2014.
It's possible that the young actors Kieran Culkin and Michael Cera are not popular names with the usual Broadway going audience, and that their fanbases are having difficulty affording Broadway tickets. But this is still hope that word will spread that this is a show worth seeing for all demographics.