The X Factor Musical in Development
The Popular TV Show The X Factor Will Soon Become A Musical Produced By Simon Cowell And Stage Entertainment With Hopes To Bring It To Broadway
---
Simon Cowell Will Bring "The X Factor" To The Stage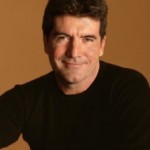 The popular reality TV show The X Factor is soon to become a stage musical. Simon Cowell, the former American Idol judge who created the original British series (which now has an American counterpart), will produce The X Factor musical along with Stage Entertainment.
This musical version of The X Factor has already had a workshop in London. It has a book by Harry Hill and music and lyrics by Steve Brown.
Sights Set On London's West End And Broadway
Simon Cowell even features as a character in the show, though its focus is on a talented singer who lives in a trailer park but dreams of stardom and auditions for The X Factor.
Simon Cowell aims to bring The X Factor musical to London's West End, specifically the Palladium Theatre. There is hope that the musical will eventually transfer to New York.