The Original Hamilton Broadway Cast: Where Are They Now
Where Are They Now? All Of Hamilton'S Broadway Original Cast Members Have Gone Their Separate Ways, So What Are Their New Projects And What Are They Up To Now
---
Hamilton Alums: Miranda, Odom, Soo, Jackson, Diggs, Onaodowan and Goldsberry
Hamilton's Original Cast members. After departing from Hamilton, the original cast have been busy working on their own projects. Due to the fame and notoriety of the Hamilton phenomenon, the cast have all got great new gigs. Lets take a look at what they are all now doing.
What Has The Original Hamilton Cast Been Up to? Where Are They Now?
Lin-Manuel Miranda (Alexander Hamilton)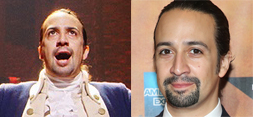 After playing the star role, Alexander Hamilton, in Hamilton, Lin-Manuel Miranda has been busy taking the Broadway show to London (opening November 2017). Miranda, as well as The Roots are also responsible for bringing a variety of popular recording artists to perform the soundtrack to Hamilton in the heavily hip-hop influenced "The Hamilton Mixtape." He recruited hip-hop legend Nas, R&B artists Alicia Keys and Jill Scott, among other stellar stars. While landing the number one position on the U.S.
Top R&B and Hip Hop Album list, Miranda composed most of the songs in Disney's recent hit movie Moana. He is currently working on the next Mary Poppins movie, Mary Poppins Returns and he is set to play Jack. Mary Poppins Returns stars Emily Blunt, Meryl Streep, Dick Van Dyke and Angela Lansbury. The movie is current filming and is scheduled for release on December 25, 2018, which will make it the longest gap ever (54 years) for a movie sequel.
Leslie Odom Jr. (Aaron Burr)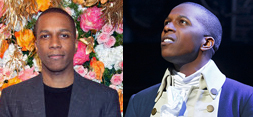 The former Aaron Burr has been singing solo these days. Leslie Odom Jr. has stepped back from the Broadway stage to dedicate his time to music. Since his ascension in Hamilton, Odom has released two studio albums just last year, in 2016. The first self-titled album was released January 1, 2016. The 10-track album was an introduction to Leslie Odom Jr.'s jazzy genre.
The following, released November 11, 2016, was a holiday album with classic songs like "Have Yourself a Merry Little Christmas" and "I'll be Home for Christmas." Odom has also been cast as Dr. Arbuthnot in the highly anticipated remake, Murder on the Orient Express, based on Agatha Christie's novel. Also starring Johnny Depp, Josh Gad, William Dafoe and Penelope Cruz, the movie will be in theaters later this year, November 22, 2017.
Phillipa Soo (Eliza Hamilton)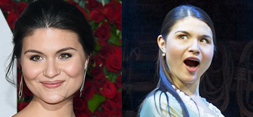 Phillipa Soo played Lin-Manuel's on-stage wife, Eliza Hamilton. Soo is currently performing previews in the Broadway show Amelie, based on the 2001 French film as Amelie. Following in the footsteps of ex co-star Miranda, she will playing the show's namesake, creative and quirky Amelie. With a book written by writer Craig Lucas (An American in Paris, Prelude to a Kiss and King Kong), critics are predicting a successful Broadway run. The new musical opens April 3, 2017 at the Walter Kerr Theatre.
Christopher Jackson (George Washington)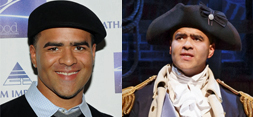 Christopher Jackson played George Washington in Hamilton from July 13, 2015 to November 13, 2016. After his run as the first President of the United States in Hamilton, Jackson also participated in the movie Moana as the singing voice of Chief Tui, Moana's father. In September 2016, Jackson started appearing as the sharp dresser and stylist Chunk Palmer in CBS's new drama Bull. The TV show is currently airing its first season at 9 PM on Tuesdays on CBS.
Renee Elise Goldsberry (Angelica Schuyler)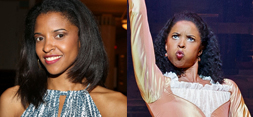 Angelica Schuyler, no doubt the stand-out sister in Hamilton, was originally played by Renee Elise Goldsberry. Since her departure, she's taken her acting and singing chops to TV in a few productions. She will be appearing in an episode of Netflix's The Get Down, this year. Goldsberry is also currently working on another Netflix Original series called Altered Carbon based on the novel, she will be playing Quellcrist Falconer.
This series is directed by Repo Men director Miguel Sapochnik and will be released by Netflix in 2018. Renee Elise Goldsberry is also starring in a TV movie called The Immortal Life of Henrietta Lacks. She plays Henrietta Lacks, a woman in the 1950's, whose cells were taken from her after her death by cancer. The movie, also starring Oprah Winfrey, airs on HBO Saturday, April 22, 2017.
Daveed Diggs (Marquis de Lafayette/Thomas Jefferson)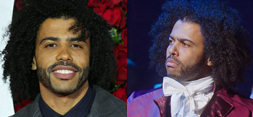 Since gracing the Richard Rodgers stage as both Frenchman Marquis de Lafayette and Thomas Jefferson, Daveed Diggs has been hard at work on TV. Diggs both appeared and narrated in the 6-episode first part of the Netflix Original series The Get Down. The TV show is based on the life of a young poet, Zeke, who aspires to become a famous hip hop star growing up in the 70's. Diggs plays an older and wiser Zeke with the rapping voice of "One Mic" rapper Nas.
Daveed is also starring in the ABC sitcom as Johan Johnson, Rainbow Johnson's (Tracee Ellis Ross) brother. Besides working on various TV projects, Diggs is going to Hollywood and starring in the upcoming Lionsgate movie, Wonder. He will be playing Mr. Browne, an English teacher at the protagonist's (Jacob Tremblay plays Auggie Pullman) Elementary school. The movie is set to come out in theatres November 17, 2017. Wonder will also star Julia Roberts, Owen Wilson and Mandy Patinkin.
Okieriete Onaodowan (Hercules Mulligan)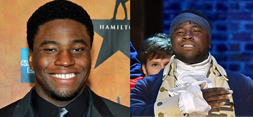 "HERCULES MULLIGAN!" If you are a true Hamilton fan, you know where we're going here. Onaodowan, was both Hercules Mulligan and James Madison in Hamilton. Onaodowan is now preparing for run in Natasha, Pierre and the Great Comet of 1812 as Pierre when Josh Groban departs the musical July 2nd of this year. Onaodowan will begin performances the following day, July 3rd.