The Holidays Will Be Bright at Madison Square Garden
---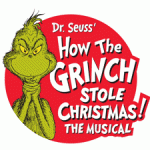 Madison Square Garden, one of New York City's most famed and popular venues, will be especially busy during the holiday season this year, from just before Thanksgiving and on towards the New Year. During that time, the MSG arena will host such major acts as Justin Bieber (November 28-29), boy band sensation One Direction (December 3), and classic rockers The Who (December 5). Meanwhile, the Theater at Madison Square Garden, MSG's more intimate space, will feature several theatrical productions, most of them family-friendly for the holidays.
Tyler Perry's Madea Gets a Job
(November 16-17)
- See one of the richest and most influential men in the entertainment world live onstage when writer, director, and actor Tyler Perry once again takes on his best-known role, the sharp-tongued old woman Madea, in a stage show in which Madea has to take on a job and ends up working at a nursing home.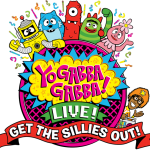 The Legend of Zelda: Symphony of the Goddesses
(November 28)
- One of the original Nintendo gaming system's signature games,
Zelda
has amassed a devoted following over the last 25 years. This show allows fans to experience the video game in a unique way that offers dynamic visuals accompanied by a symphony orchestra. The concert showcases the music of Nintendo composer / sound director Koji Kondo.
Yo Gabba Gabba! Live! Get the Sillies Out
(November 30 - December 2)
- The wildly popular children's TV series
Yo Gabba Gabba!
brings its colorful and unique characters to the stage. Along with DJ Lance Rock, they will help the young audience to jump, shimmy, and shake the sillies out in this fun, kid-friendly show.
Dr. Seuss' How the Grinch Stole Christmas! The Musical
(December 13-30)
- Mr. Grinch may be a mean one, but he remains beloved by both kids and their parents, and he takes the stage at the Theater at Madison Square Garden in this live-action musical version of the famed Dr. Seuss tale.
Discount Broadway Tickets
---
---