"The Heidi Chronicles" Begins Previews on Broadway
The Heidi Chronicles Began Previews On February 23, 2015 Starring Elisabeth Moss, Jason Biggs, And Bryce Pinkham, And Directed By Pam Mackinnon.
---
Starring Elisabeth Moss Of "Mad Men" Fame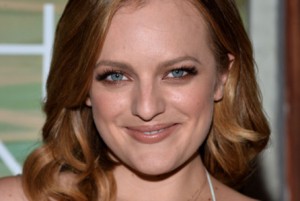 On February 23, 2015, The Heidi Chronicles by Wendy Wasserstein began previews in its first Broadway revival. The show originally played on Broadway from 1988 to 1989, when it won the Pulitzer Prize for Drama as well as the Tony Award for Best Play.
This production is directed by Pam MacKinnon (A Delicate Balance, Who's Afraid of Virginia Woolf?), and will officially open on March 19, 2015 at the Music Box Theatre. Elisabeth Moss, who is best known for playing Peggy Olson on AMC's Mad Men, will star as the titular character Heidi Holland.
Jason Biggs Stars Alongside Moss
This will be Moss' second Broadway appearance, following her 2008 debut as Karen in David Mamet's Speed-the-Plow. She also starred in the 2011 West End production of Lillian Hellman's The Children's Hour opposite Keira Knightley.
Starring alongside Moss in The Heidi Chronicles is Jason Biggs (The Play What I Wrote, The Graduate, the American Pie movie franchise) as Scoop Rosenbaum, as well as Bryce Pinkham (A Gentleman's Guide to Love and Murder, Bloody Bloody Andrew Jackson) as Peter Patrone. The play is lead produced by Jeffrey Richards and Jerry Frankel, and it is currently scheduled for a limited engagement to conclude on August 9, 2015.
A Feminist Manifesto, With Comedy And Heart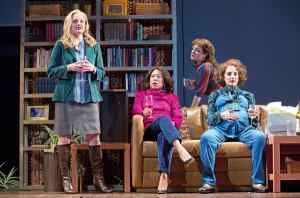 The play is unique in the way it travels through time from Heidi's high school years, up until her later adult years. Interestingly, the same male characters recur at different stages of her life, although she does not end up marrying any of them.
Perhaps the most important to her is Scoop Rosenbaum (Jason Biggs), whom she first meets as a teenager, but any sense of budding romance is squashed as Scoop goes on to marry another woman, and then proceeds to cheat on her with many women.
Still Relevant For Audiences Today
The other male closest to Heidi throughout her life is Peter Patrone (Bryce Pinkham), a gay pediatrician who acts as a best friend to Heidi throughout her trials and tribulations. While building a career as an art historian, Heidi tackles the issues of what it means to be a woman in the modern age, including the idea of having children.
Ultimately, she realizes that she does not need to rely on a man in order to be a mother, and ends up taking the matter into her own hands through adoption. Though this play was originally written in the late 1980s, it is certainly still relevant today, and in fact it will be interesting to see how subtle aspects of the work play differently to a 21st century audience.
Paying Respect To Wasserstein Through Reviving Her Works
Throughout her lifetime, Wendy Wasserstein was considered one of the best playwrights of her generation, as well as a groundbreaking writer in terms of women being viewed on equal ground to men in the creative fields. Unfortunately, she died in 2006 at the age of 55 due to lymphoma. The night following her passing, Broadway dimmed the lights in her honor as is tradition for beloved Broadway figures.
In addition to her seminal body of work, Wasserstein lived what she preached. In 1999, when Wasserstein was 48 years old, she gave birth to her first and only child, Lucy Jane Wasserstein. She raised her daughter on her own until the day she died, and she never revealed who the child's father was. As illustrated in The Heidi Chronicles, Wasserstein's life was testament to the fact that a woman can make her own life, even in the case of having children.