"The Curious Incident" Recoups on Broadway
The Curious Incident Of The Dog In The Night-Time Recouped Its Capitalization Of $4.75 Million On Broadway. It Has An Open-Ended Run And Was A Surprise Success.
---
A Financial Coup For A Straight Play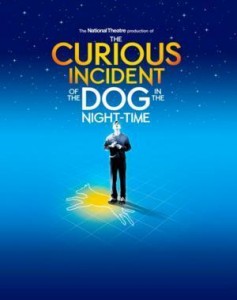 This week, it was announced that the Broadway production of The Curious Incident of the Dog in the Night-time has recouped its capitalization. The budget was reported to be $4.75 million, which is high for a straight play, though low compared to most musicals.
This is therefore an extraordinary achievement, not only because it is a financial success with a high capitalization for its genre, but also because it is difficult and statistically unlikely for straight plays to recoup on Broadway in general.
"The Curious Incident" Lacks Hollywood Stars And Achieves Financial Success
Whereas audiences generally flock to uplifting musicals with glitzy spectacle and catchy scores, it is more difficult for a play to gain traction and for positive word of mouth to spread enough for ticket sales to reach the level of profits.
It is even more unusual for this to happen when there are no Hollywood stars leading the cast. The star of The Curious Incident is Alex Sharp, a recent Juilliard graduate who plays a 15 year-old boy with Asperger's syndrome (although this diagnosis is never specifically mentioned in the play).
A Transatlantic Success Story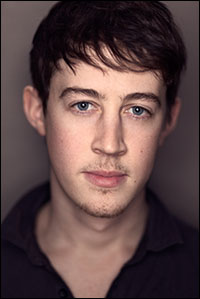 However, this play does have one thing going for it that can be considered a predictable factor: that is transferred from London. It is more likely due to the fact that London breeds theatre of such immense quality due to a strong theatrical tradition, than that ticket buyers have a bias towards British content, that this is a trend.
However, time and again, if a show transfers from London and gets good reviews, people take notice more than they might have with a homegrown production. For instance, One Man, Two Guv'nors was a critical and commercial hit that made its lead actor a talk show star in America.
Strong Word Of Mouth And Excellent Reviews
Like One Man, The Curious Incident of the Dog in the Night-time also transferred from the National Theatre via the West End. This play is based on a novel of the same name by Mark Haddon, which may have also contributed to its recognition, but most importantly the show has built up strong word of mouth due solely to excellent reviews from critics and audience members alike.
An Open Ended Run
Whereas most straight plays will announce limited engagements of 12, 16, or 20 weeks, and then perhaps announce an extension if the play is doing well, The Curious Incident of the Dog in the Night-time has not yet said when it will close. The open-ended run began with the first preview on September 10, 2014, and its official opening night was on October 5, 2014.
It has since run for over 130 performances in addition to the 23 preview performances, and it may not be stopping anytime soon. Whereas only a quarter of shows ever enter profits, this play managed to do so after only 4 and a half months.
Quality Production Overcomes Lack Of Commercial Appeal
This quirky play is said to be spectacular in design, brilliantly clever in construction, and flawless in execution, which overcomes its less than commercial subject matter and cast. The play is written by Simon Stephens and directed by Marianne Elliott, who won the Tony Award for her direction of War Horse, another excellent example of a British transfer that won over America while still proving a great success at home.