"The Country House" Opens on Broadway
The Country House Opened On Broadway To Mixed Reviews. Blythe Danner Got Raves For Her Performance, But Donald Margulies' Play Was Not Well Liked.
---
Blythe Danner Shines As Anna Patterson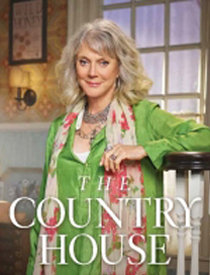 On October 2, 2014, The Country House opened at the Manhattan Theatre Club's Samuel J. Friedman Broadway Theatre. It had been running in preview performances since September 9, 2014. Starring Blythe Danner as Anna Patterson, a leading lady at the Williamstown Theater Festival, this new play by Donald Margulies (Time Stands Still, Brooklyn Boy, Dinner With Friends) premiered at Los Angeles' Geffen Playhouse this past summer before transferring to Broadway.
Critics were much less taken with this Broadway production in the big leagues than they seemed to have been in Los Angeles, as no reviewer gave it a rave.
Mixed Reviews Across Broadway Critics
Ben Brantley of The New York Times praised the performance of Danner, but outed it as a flimsy script relying on the leading lady to sell its tickets. Marilyn Stasio in Variety said the play, just as its characters accused each other of being, is not interesting enough.
Adam Feldman in Time Out New York called it "safe," and declared it a much less successful Chekhov homage than last season's Vanya and Sonia and Masha and Spike by Christopher Durang. David Finkle in The Huffington Post did not like the play at all, saying that it falls far short of the emotional and dramaturgical level of Chekhov.
Shepherded By The Manhattan Theatre Club
Donald Margulies has long been championed by one of New York's most esteemed not-for-profit theatre institutions: the Manhattan Theatre Club. Though many of his works have received recognition far beyond the sphere of this circle, this has propelled his career and granted him a degree of access that most playwrights covet.
Margulies' first Broadway production was 1994's What's Wrong With This Picture?, which was a commercial production, but his next show on the Great White Way was 2004's Sight Unseen, playing at MTC's Biltmore Theatre.
MTC Can Take Bigger Risks, Sometimes They Miss The Mark
This launched a string of productions by MTC of Margulies' work, including Brooklyn Boy (2005), Time Stands Still (2010), Collected Stories (2010), and now The Country House – and these are just his Broadway productions.
As MTC is supported by an endowment from its subscribers, it can take much greater risks with the shows it chooses to produce than most Broadway producers can tackle; sometimes this leads to artistic ingenuity, but other times it leads to boring choices of not the best work by playwrights with whom MTC has a longstanding relationship. Unfortunately, The Country House seems to be the latter.
"The Country House" Cast And Creative Team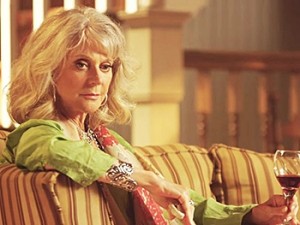 This production is directed by Daniel Sullivan, who also has a longstanding relationship with MTC.
His productions with the theatre company include Sharr White's The Snow Geese (2013) starring Mary-Louise Parker, David Auburn's The Columnist (2012) starring John Lithgow, David Lindsay-Abaire's Good People (2011) starring Frances McDormand, and also Donald Margulies' 2010 production of Time Stands Still starring Eric Bogosian and Alicia Silverstone.
Closing Date Yet To Be Determined
In addition the Blythe Danner, the cast includes Kate Jennings Grant (The Lyons, Guys and Dolls), David Rasche (To Be or Not To Be, Getting and Spending), Sarah Steele (Off-Broadway's Russian Transport), Daniel Sunjata (Macbeth, Cyrano de Bergerac), and Eric Lange (ABC's Lost).
Scenic design is by John Lee Beatty, lighting is by Peter Kaczorowski, sound is by Obadiah Eaves, and costume design is by Rita Ryack. The production does not have a scheduled closing date, but it is likely to play for the duration of the fall season.