"The Color Purple" Begins Previews at the Bernard B. Jacobs Theatre
The Color Purple Began Exciting Previews On Broadway At The Bernard B Jacobs Theatre, Starring The Marvelous Jennifer Hudson And Cynthia Erivo And Their Highly Anticipated Debuts
---
Jennifer Hudson from "Dreamgirls" Film Makes Her Broadway Debut
In its first Broadway revival since its premiere in 2005, The Color Purple has begun previews on Broadway at the Bernard B. Jacobs Theatre. Based off the Pulitzer Prize winning novel of the same name by Alice Walker, which was written in 1982, the material was also made into a film in 1985 starring Whoopi Goldberg, Danny Glover, Oprah Winfrey, and directed by Steven Spielberg. The film was nominated for 11 Academy Awards, but did not win any. Similarly, when the musical premiered on Broadway in 2005, it was nominated for 11 Tony Awards, including Best Musical and Best Original Score, but only took home one win: LaChanze won for Best Leading Actress in a Musical for her portrayal of the character of Celie.
In the 2015 Broadway revival, the role of Celie is played by Cynthia Erivo, a British singer songwriter who played the role in the 2013 London production of the show, and who is now making her Broadway debut. Though it is not quite the lead part, the most buzzed about casting in this revival is that Jennifer Hudson, who rose to fame after portraying Effie White in the 2006 film adaptation of Dreamgirls, for which she won the Academy Award for Best Supporting Actress, is now making her Broadway debut in the role of Shug Avery.
A Story About a Young Woman Overcoming Oppression in Her Own Home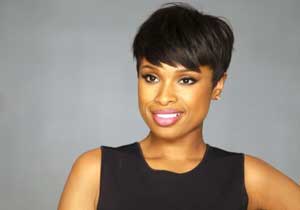 The Color Purple takes place in the 1930s in rural Georgia, focusing on the life of Southern African American women at that time. Focusing on the low social stature of these women, even in their own household, the novel was undaunted in expressing a candid look at the violence and true terror that faced women at that time. Upon its release, the novel encountered a great deal of censorship, but has since found great acclaim in no small part due to its adaptations on both stage and screen. The protagonist is named Celie (Cynthia Erivo), a 14 year-old when the show begins, is a poor and uneducated young woman who narrates the story.
Her father Alphonso beats and rapes her, and has abducted the two children resulting from their affair. A man surfaces named Mister who wants to marry Celie's younger sister Nettie, but their father makes him marry Celie instead. Celie is then treated badly by his family, but she keeps his household under control. Nettie ends up running away from Alphonso and living with Celie, when Mister makes sexual advances at her. The women's story only gets more challenging from there, but a ray of light appears in the form of Shug Avery (Jennifer Hudson), a lounge singer who was once Mister's mistress, but ends up becoming more than a friend to Celie.
A Stellar Broadway Creative Team
In addition to this marvelous cast of both principal and supporting performers, the show has an esteemed director in John Doyle, whose previous credits include The Visit, A Catered Affair, Company, and Sweeney Todd. John Doyle also does musical staging for The Color Purple, as well as scenic design. A multi-talented individual, Doyle also has a background as a costume designer. In this case, however, the costume design is by Ann Hould-Ward, the lighting design is by Jane Cox, and the sound design is by Gregory Clarke. The Color Purple is scheduled to open on December 10, 2015.