Thanksgiving Broadway Show Performance Schedule 2016
Five Broadway Shows Playing Thanksgiving Day, At Odds With The Current US Trend Of Returning Thanksgiving Day Back To A Holiday For All.
---
Thanksgiving Day Returning To A Real Holiday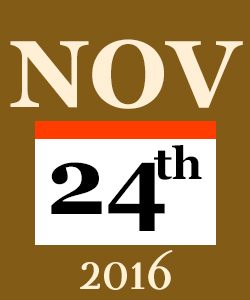 Broadway shows will be operating on a modified performance schedule during the Thanksgiving week of November 21-27, 2016. This year, five Broadway shows are playing on Thanksgiving Thursday, which is at odds with the current US trend of returning Thanksgiving day back to a ubiquitous holiday for all.
In an about-face, most major retail outlets have changed their store strategy this year to match the consumer desire to return Thanksgiving day back to a holiday and will now all be closing on November 24th, in observance of the turkey and trimmings holiday.
Black Friday Just on Friday
It is expected that most minor stores will soon follow suit, bringing Black Friday shopping back to being on just the Friday after Thanksgiving, a first in many years. Broadway is often slow to adopt new thinking and the decision to open some Broadway theatres on Thanksgiving is mostly mired in revenue decisions, with little sentimentality for the season.
Five Broadway shows are throwing caution to the wind and currently scheduled to open up on Thanksgiving Day 2016, these include A Bronx Tale, Chicago, Natasha, Pierre & The Great Comet of 1812, Paramour and Waitress. Eight Broadway shows have scheduled a whopping nine performances in the Thanksgiving week, one more than usual. Those shows include Aladdin, Book of Mormon, Lion King, Chicago, Wicked, Matilda, Oh Hello and School of Rock. Surprisingly, none of these shows will be having a Thanksgiving Day performance, despite their hectic nine show schedule.
Broadway Thanksgiving Performances Often Dictated By Sales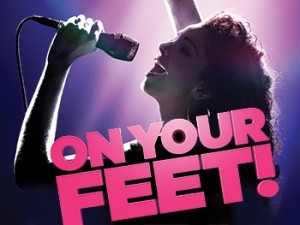 The Thanksgiving performance schedule change can be tough on shows that are at the bottom of the sales curve. One such show, On Your Feet has scheduled eight performances during the Thanksgiving week, with no performance on Thanksgiving day. The show has struggled to sell well and often hits below 60% capacity, consistently the lowest on Broadway.
This is down to less-than-stellar marketing and the size of the theatre. At 1611 seats, the Marquis Theatre may be too large for this production. This leaves the box office with over 40% of the ticket inventory unsold, even after heavy discounting at the Times Square Booth.
Poor Marketing With Daily Deals
On Your Feet has tried to bring Latinos to Broadway, but has been marketing in all the wrong places. In a desperate bid for that demographic, and with its love of daily deal websites, like Groupon and Living Social, On Your Feet may have terminally damaged their brand through the get-rich-quick schemes of the daily-deal websites that will often permanently associate a brand with less-than-stellar quality, long after the actual offer is over.
This sets up low customer expectations and poor brand loyalty, which is at odds with the Broadway show model of a higher price point and premium live entertainment. Think Costco cider compared to French Champagne. Not to say On Your Feet isn't entertaining, because it is, but it's long association with Groupon has given it no quarter for long-term Broadway success. It may do better on the road, but only if it sheds its penchant for daily deals and gets a real theatre following, instead of the jukebox musical bargain hunters. An appropriately sized theatre may also help, because this show is no Lion King.
Long Running Shows Handle The Holidays With Ease
Established Broadway Shows Take Thanksgiving in Their Stride Established shows like Phantom and Fiddler on the Roof, take the holiday break in their stride and do an extra show to make up for the loss of a performance date. Hamilton and most other Broadway show successes are canceling their performances on Thanksgiving Thursday and making up another show on Black Friday.
That day will now have a dizzying 57 performances of 33 different shows all on that one day and all contending with the busiest shopping day of the year. Another show of note is The Illusionists, which is now scheduled to do seven performances over three days, another first on Broadway. Thanksgiving Week on Broadway is shaping up to be as complex as some of the actors that are now appearing.
Broadway Performance Schedule Thanksgiving 2016

LEGEND: Red Strikethrough Dates= Canceled Broadway performance Green Bolded Dates= Extra performance to make up for missed performances Blue Italics= Different curtain time than the normal schedule

Broadway Show

Mon. Nov. 21

Tue. Nov. 22

Wed. Nov. 23

Thu. Nov. 24

Fri. Nov. 25

Sat. Nov. 26

Sun. Nov. 27

Aladdin

CLOSED
7pm
1pm 7pm
CLOSED
2pm 8pm
2pm 8pm
3pm

Beautiful

7pm
7pm
2pm
7pm
2pm 8pm
2pm 8pm
3pm 7pm

The Book of Mormon

CLOSED
7pm
2pm 7pm
7pm
2pm 8pm
2pm 8pm
2pm

A Bronx Tale

8pm
8pm
8pm
CLOSED
2pm 8pm
2pm 8pm
CLOSED

Cats

8pm
7pm
7:30pm
CLOSED
2pm 8pm
2pm 8pm
3pm 7pm

The Cherry Orchard

7pm
8pm
2pm 8pm
8pm
8pm
2pm 8pm
2pm

Chicago

8pm
8pm
8pm
8pm
2:30pm 8pm
2:30pm 8pm
2:30pm 7pm

The Color Purple

7pm
7pm
2pm 7pm
CLOSED
2pm 8pm
2pm 8pm
3pm

Dear Evan Hansen

8pm
8pm
2pm 8pm
7pm
8pm
2pm 8pm
3pm

The Encounter

CLOSED
7pm
2pm 8pm
7pm
2pm 8pm
2pm 8pm
3pm

Falsettos

CLOSED
7pm
2pm 8pm
7pm
2pm 8pm
2pm 8pm
3pm

Fiddler on the Roof

CLOSED
7pm
2pm 8pm
8pm
2pm 8pm
2pm 8pm
3pm

The Front Page

CLOSED
7pm
2pm 8pm
7pm
2pm 8pm
2pm 8pm
3pm

Hamilton

CLOSED
7pm
2pm 8pm
7pm
2pm 8pm
2pm 8pm
3pm

Heisenberg

7pm
7pm
2pm 7pm
8pm
8pm
2pm 8pm
2pm

Holiday Inn

CLOSED
8pm
2pm 8pm
8pm
2pm 8pm
2pm 8pm
2pm

The Humans

CLOSED
7pm
2pm 8pm
7pm
2pm 8pm
2pm 8pm
3pm

The Illusionists

CLOSED
7pm
CLOSED
7pm
3pm 8pm
11am 3pm 8pm
1pm 6:30pm

In Transit

8pm
8pm
2pm 8pm
7pm
2pm 8pm
2pm 8pm
3pm

Jersey Boys

CLOSED
7pm
2pm 7pm
7pm
2pm 8pm
2pm 8pm
3pm

Kinky Boots

CLOSED
7pm
2pm 8pm
7pm
2pm 8pm
2pm 8pm
3pm

Les Liasons Dangereuses

CLOSED
7pm
2pm 8pm
7pm
2pm 8pm
2pm 8pm
3pm

The Lion King

CLOSED
7pm
2pm 8pm
CLOSED
2pm 8pm
2pm 8pm
3pm

Matilda

7pm
7pm
2pm
CLOSED
2pm 8pm
2pm 8pm
3pm

Natasha, Pierre & The Great Comet of 1812

CLOSED
7pm
2pm 8pm
7pm
8pm
2pm 8pm
3pm

Oh Hello

8pm
8pm
8pm
8pm
8pm
2pm 8pm
3pm 7pm

On Your Feet!

8pm
7pm
8pm
7pm
2pm 8pm
2pm 8pm
3pm 7pm

Paramour

7pm
7pm
CLOSED
5pm
8pm
3pm 8pm
2pm 7pm

Phantom of the Opera

8pm
7pm
2pm 8pm
2pm 7pm
8pm
2pm 8pm
CLOSED

School of Rock

7pm
7pm
2pm 7pm
CLOSED
7:30pm
2pm 7:30pm
1pm 6pm

Something Rotten!

7pm
7pm
2pm 8pm
7pm
8pm
2pm 8pm
3pm

Waitress

CLOSED
7:30pm
2pm 7:30pm
7:30pm
8pm
2pm 8pm
3pm

Wicked

CLOSED
7pm
2pm 7pm
8pm
2pm 8pm
2pm 8pm
2pm 7pm

| | | | | | | | |
| --- | --- | --- | --- | --- | --- | --- | --- |
| Christmas Spectacular 2016 | Mon. Nov. 21 | Tue. Nov. 22 | Wed. Nov. 23 | Thu. Nov. 24 | Fri. Nov. 25 | Sat. Nov. 26 | Sun. Nov. 27 |
| Times | 2PM 7:30PM | 11AM 2PM 7:30 PM | 2PM 5PM 8PM | 2PM 5PM 8PM | 10AM 1PM 4PM 7PM 10PM | 10AM 1PM 4PM 7PM 10PM | 11AM 2PM 5PM 8PM |