Telecharge Websites Down During Sales Primetime
---
Telecharge.com Website Outage Friday April 14, 2016
At 3:30PM on Friday April 14, 2016, the Shubert Organization websites Telecharge.com and TelechargeOffers.com failed to function for over one hour and forty minutes, during a primetime ticket buying window on a Friday afternoon. This outage caused losses in ticket sales for many Broadway shows and frustration for ticket buyers that could not access their websites to buy tickets. Because of this outage, the telephone lines to Telecharge were swamped and many callers received busy signals. Attempts by internet users to get to the two websites above received a message indicating that the Shubert Organization was performing scheduled maintenance, but that is not expected to be the true cause of the outage.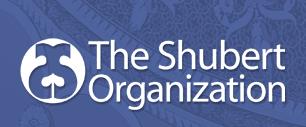 No word yet from the Shubert organization on what caused the outage, but insiders indicate that it was an internal system failure rather than an external hacking episode. The Shubert organization has a policy of not communicating information to the press, nor commenting (or fact checking) a story unless it is through a press release, which they have not done so at this time of writing this story. This outage further underlines the recent move to the competing ticketing service (provided by Ticketmaster instead of Telecharge) by theatre landlords including The Nederlander Organization, The Jujamcyn Organization and the Ambassador Theatre Group. The theatres where the Shubert Organization are the landlords are not allowed to move to Ticketmaster.
Previous Telecharge.com Outages: Triple Threat Weekend 2015
This recent outage is added to a number of previous web site failure incidents when all the Telecharge websites were down for a significant time, including the infamous October 2015 outage during the
triple threat weekend,
where three events; Halloween, the World Series and the New York City Marathon, were all happening on the same weekend. The 2015 outage occurred on yet another Friday on October 30, 2015 at 6 AM where the Telecharge.com website (and all its related sites) were all taken offline "due to a technical issue". It was 5.5 hours later before the service was restored. This outage resulted in significant losses for the Broadway shows associated with Telecharge. The Shubert organization is a privately owned company and does not disclose the loss numbers, the impact to the brands or the ultimate cause of the outage. The resolution or lessons learned from the event are not publicly disclosed. The Shubert Organization will not confirm that this incident, nor any other incident, ever took place. This makes making fact-checking by journalists impossible, which may be their desired effect.
Broadway Shows Affected By This Fridays Outage Include:
An Act of God Eclipsed Matilda
The Musical
American Psycho Fiddler on the Roof Our Mother's Brief Affair Beautiful: The Carole King Musical Fully Committed The Phantom of the Opera Blackbird Fun Home School of Rock Bright Star The Humans Shuffle Along Chicago The King and I Tuck Everlasting The Musical The Color Purple Les Miserables The Curious Incident of the Dog in Night Time
Discount Broadway Tickets
---
---