Steve Martin and Edie Brickell's "Bright Star" Closes on Broadway
Bright Star Closed, Despite Good Reviews, Following Lack Of Tony Award Wins In A Competitive Season And Poor Box Office Performance.
---
Despite Tony Nominations, Show Failed To Win At The Box Office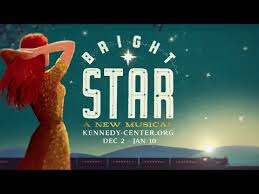 On June 26, 2016, Bright Star played its final performance. It had been running since it began previews on February 25, 2016, and officially opened on March 24, 2016. Like any show whose most famous people involved are the writers, Bright Star had difficulty gaining momentum at the box office.
While Steve Martin is a gigantic star of comedy and cinema, and Edie Brickell is a big country music star in her own right, the combination of these two as musical theatre composers did not translate into extraordinary word of mouth or buzz.
Carmen Cusack Makes Her Broadway Debut
The show starred Carmen Cusack as Alice Murphy, making her Broadway debut, a journalist in North Carolina in the 1920s to 1940s, who narrates her own tale in flashback. In addition, cast members included Paul Alexander Nolan (Doctor Zhivago, Jesus Christ Superstar) as Jimmy Ray Dobbs, Stephen Lee Anderson (Spiderman: Turn Off the Dark, Julius Caesar) as Daddy Murphy, and Jeff Blumenkrantz (Urban Cowboy, A Class Act) as Daryl Ames.
In a competitive awards season overshadowed by Hamilton, Bright Star earned five Tony Award nominations, but failed to win any. These were the nominations for Best Musical, Best Book of a Musical for Steve Martin, Best Original Score for Steve Martin and Edie Brickell, Best Actress in a Musical for Carmen Cusack, and Best Orchestrations for August Eriksmoen.
Martin And Brickell Put Their Own Money Into Show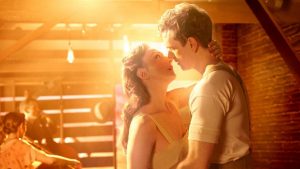 In May, after the Tony Award nominations were announced but before the awards ceremony, Bright Star was having serious financial trouble. The show had been running in the red basically every week of its run. With a reported $600,000 per week running costs, the show was bringing in between $300,000 to $400,000 each week.
Therefore, not only was this income not contributing towards an eventual profit, it was also compounding into greater and greater losses. However, the all-star creative team would not allow the show to fold before it even had the chance to resuscitate due to Tony buzz.
"Bright Star" Can't Find Its Footing
Not only was the show up for five awards, but it also had the chance to perform at the highly viewed ceremony. However, the Tony Awards were only a win for Hamilton, and Bright Star only took a little leap with grosses in the $500,000 range in the two weeks after the ceremony. In anticipation of a potential upsurge, however, Steve Martin, Edie Brickell, and her husband Paul Simon reportedly contributed over $1 million into the show over time, in order to give it legs.
However, once the awards proved to be a failure, the show decided to close after all. In its final week of performances, the week ending June 26, 2016, the show brought in its highest weekly gross yet, $708,013, which still only represented 77.63% of its gross potential.
Steve Martin Appeared Onstage To Play Banjo From Time To Time
In addition to helping by contributing some of his own personal capital, Steve Martin further aimed to boost interest in the show by appearing – from time to time – at the top of the second act onstage playing the banjo.
While this always elicited an uproarious response from the audience, it was not something the show could advertise, as he chose to come last minute whenever he pleased. Therefore, this was an example of how star power can sometimes be difficult to translate into financial success for a Broadway show, if that star power is not distributed in an opportune way.
Discount Broadway Tickets
---
---