Special Tonys for Bruce Springsteen, John Leguizamo
The Tony Awards Include Two Non-Competitive Honors, the Special Tony Awards Given to Bruce Springsteen and John Leguizamo
---
Bruce Springsteen Awarded Non-Competitive Honor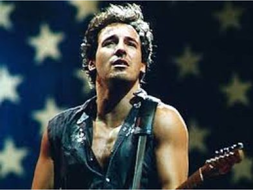 This year, two Special Tony Awards will be given to Bruce Springsteen and John Leguizamo. Bruce Springsteen has been attracting an influx of revenue into the Broadway marketplace due to his unparalleled star power and fan base of deep-pocketed devotion. Playing performance weeks of four to five shows with occasional breaks since last October, Springsteen on Broadway has been competing at the top of the box office charts alongside hit musicals that run for 8 shows per week.

With over 120 performances to date at the Walter Kerr, Springsteen has brought in over $56 million in box office gross revenue, with an average paid ticket price of $502.71. That is an incredible achievement for any show, and the event-based nature of Springsteen's concert with a memoir component has been a true infusion of lifeblood into the Broadway industry. While Springsteen was not eligible for any of the traditional competitive awards, the Tony committee wanted to honor his contribution to the field.

John Leguizamo Also Given Special Tony Award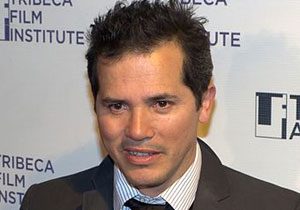 Unlike Springsteen, Leguizamo is eligible for the competitive awards, as his solo shows do fit into the Play category. As such, Leguizamo was also nominated for Best Performance by a Leading Actor in a Play for Latin History for Morons. Leguizamo started his theatre career in the downtown scene, making his way up to Broadway through perseverance and pizzazz. He has had several other one-man shows on Broadway, including Freak, Sexaholix… A Love Story, and Ghetto Klown.

In addition, his shows Mambo Mouth, Spic-O-Rama, Freak, and Ghetto Klown all went on to be filmed for HBO. Latin History for Morons played Studio 54 from October 19, 2017 to February 25, 2017, directed by Tony Taccone. The show crammed 3,000 years of Latino history in 90 minutes, highlighting Leguizamo's preternatural ability to transform into multiple characters onstage. The show became the first play to recoup this season, followed by Farinelli and the King.
Additional Non-Competitive Tony Awards
In addition to the two Special Tony Awards given to Springsteen and Leguizamo, there will be several more non-competitive awards given out at the ceremony. There will be two Tony Awards for Lifetime Achievement in the Theatre presented to Chita Rivera and Andrew Lloyd Webber.





The Tony Honors for Excellence in Theatre will be awarded to photographer Sara Krulwich, costume beader Bessie Nelson, and Broadway dry cleaning service Ernest Winzer Clearners. Furthermore, the Isabelle Stevenson Award will be presented to Nick Scandalios, the Executive Vice President of the Nederlander Organization. Finally, the Regional Theatre Tony Award will be awarded to La MaMa E.T.C. (Experimental Theatre Club) of New York City, which comes with a monetary grant of $25,000.