"Some Like It Hot" Attempts To Avoid Pitfalls of Sexual Appropriation
"Some Like It Hot" On Broadway Attempts To Avoid The Appropriation Pitfalls That Both Mrs Doubtfire And Tootsie Fell Into With Women and Transgender People Who May Find It Offensive

---
Some Like It Hot Hopes To Woke Up Broadway
The new Broadway musical based on the 1959 Billy Wilder film of the same name opens at the Shubert Theatre on December 11th, 2022.
With a score by Broadway stalwarts Marc Shaiman and Scott Wittman (Hairspray), and a book by playwright Matthew Lopez (The Inheritance) and noted comedy writer Amber Ruffin (Late Night With Seth Meyers), this new incarnation hopes to generate some real heat, onstage that is.
Previous Musical Adaptation: Sugar
This theatrical endeavor has been tried before, twice in fact: First in 1972 under the name Sugar with a book by 1776's Peter Stone, music by Gypsy's Jule Styne and lyrics by Funny Girl's Bob Merrill. How could a top tier team like that go wrong? Well, the show was not a total flop with more than 500 performances and four 1973 Tony Award nominations (including Best Musical) but it was far from a critical darling.
And second, a revised version of Sugar awkwardly called Some Like It Hot: The Musical, which toured in 2002 and even featured one of the original film's stars Tony Curtis, cast as Osgood, the old millionaire. That version also had little staying power.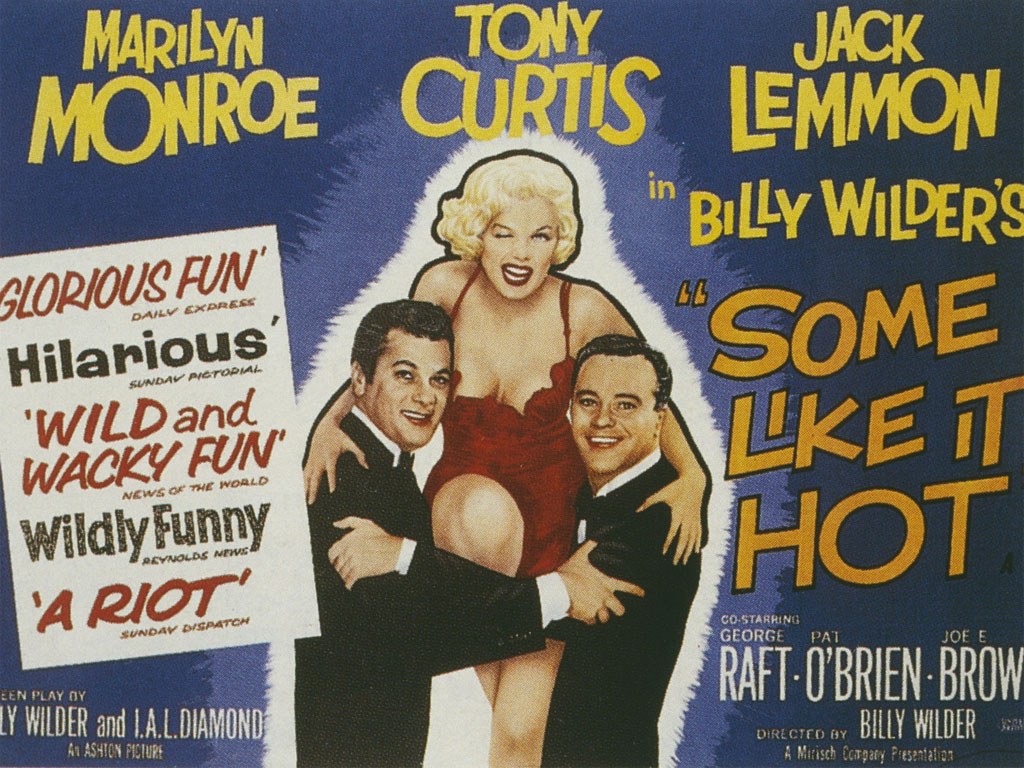 A Hot Take On An Old Classic: Not Simply A Drag
The film follows saxophonist Joe and his frenetic friend Jerry as they try to escape Chicago after witnessing a Mafia murder. In order to conceal their identity, they dress up as women, take up with an all-female jazz band and jump on a Florida bound train. Joe, enamored by the band's chanteuse Sugar, feigns being a millionaire. Meanwhile Jerry becomes the object of affection of an actual millionaire, Osgood. Highjinks ensue as the mobsters close in on the bosom buddies on the run.
The problem with playing drag for comedy these days is that gender fluidity and trans rights are not laughing matters. As such the material must be treated in such a way that's not offensive or frivolous.
Two other recent movie-turned-musicals in the same realm— Mrs. Doubtfire and Tootsie— did not fare well on Broadway. Of course that may be due to middling scores, retread plot devices and yet even more recycled Hollywood source material. But audiences are a lot more sensitive and morally conscious in these politically charged times, and can't simply turn off their ethics for a fun romp in the theatre.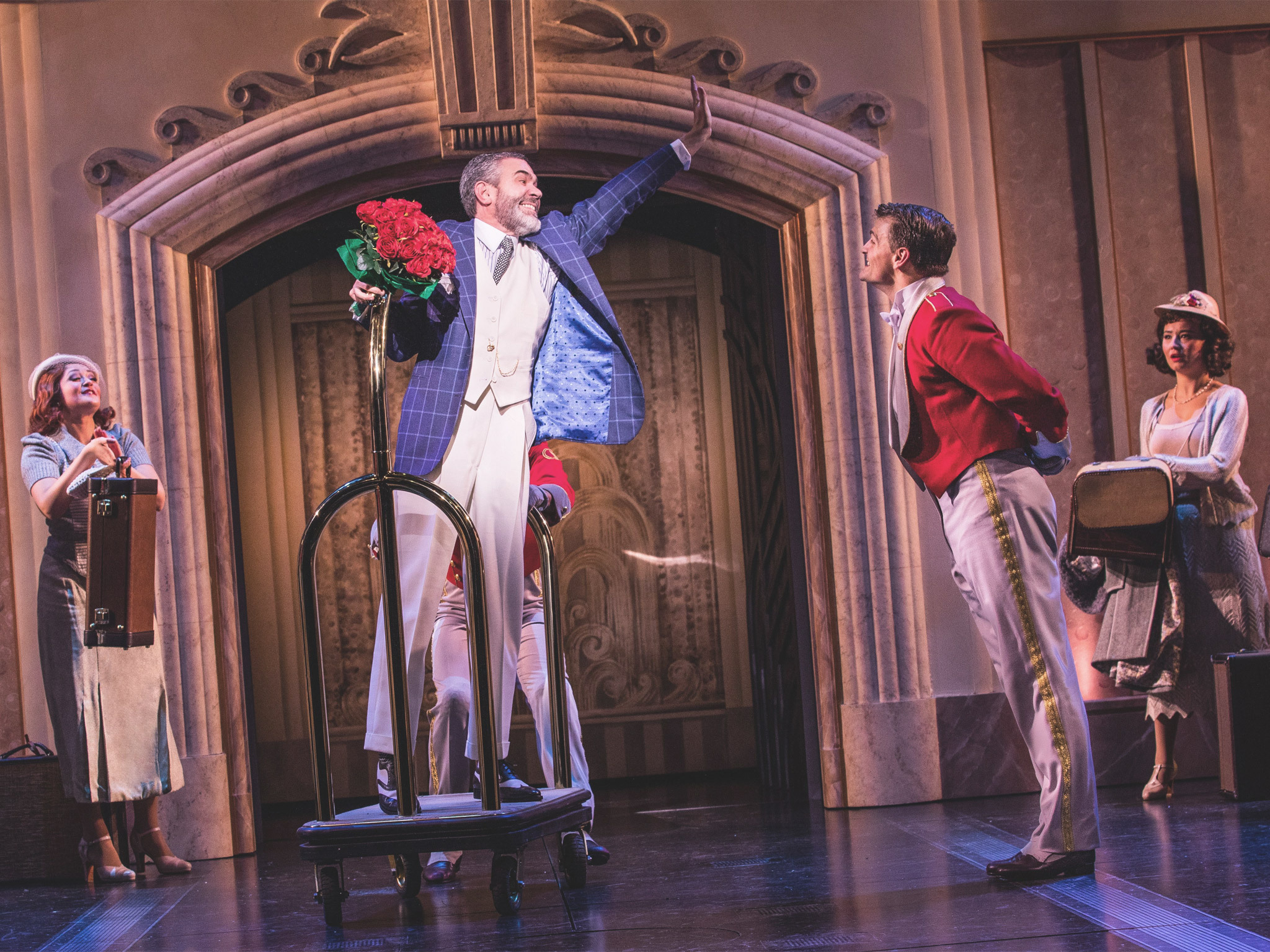 What To Expect Of Some Like It Hot on Broadway
Some Like It Hot is hoping to avoid the same pitfalls of its thematically related predecessors by giving the story a bit of a modern makeover. Co-bookwriter Lopez has no designs on replicating the film, rather using it as a springboard for a fresh iteration of the caper. He's also keenly interested in giving the leading lady some kind of agency.
Some instrumental logistics have been shifted. For example, the show is now set in the 30s (as opposed to the 1920s) which presents a very different relationship to the Depression Era.
In the movie, the band travels to Florida but on Broadway, the destination will be San Diego. According to director Casey Nicholaw, there's no need to shine a light on an interracial band going through the South.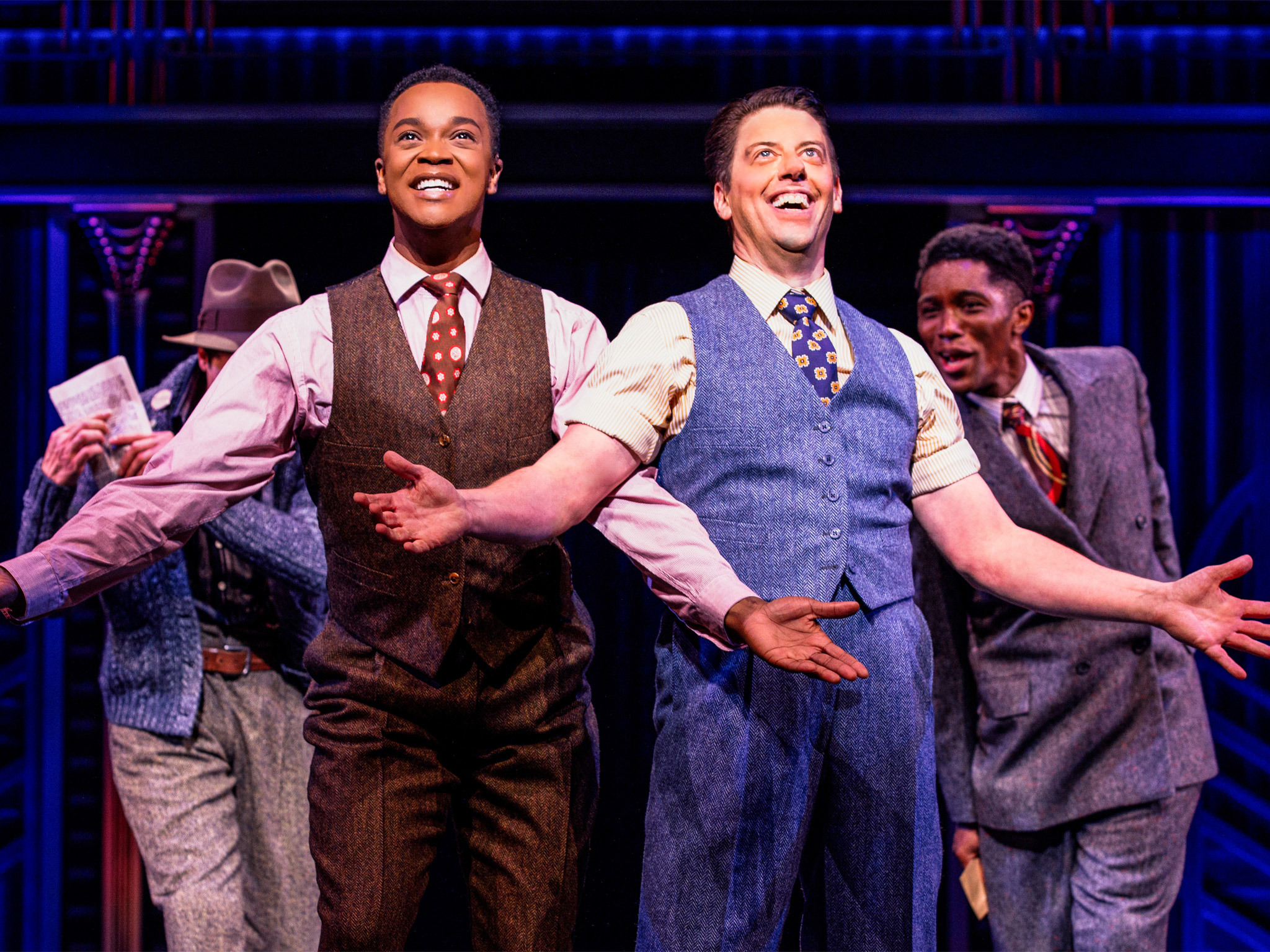 Non-Binary, Queer and Black Representation in Some Like It Hot
It's a delicate balance really, trying to reconcile color conscious casting, as well as transgender and non binary representation. Adrianna Hicks, a Black woman recreating the role made famous by Marilyn Monroe, embraces the opportunity to put her own stamp on Sugar, calling upon the particular struggles this version of the character would have, struggles which would be very different if played by a white woman.
J. Harrison Ghee, Black and non-binary, plays Jerry/Daphne (Jack Lemmon in the film). Ghee wears a dress in daily life and sees drag as freeing. He has been a big part of the musical's development, contributing to the character's arc which plays out differently than in the film— less for pure laughs, more for self-discovery.
Speaking to the narrative's already existent layer of queerness, Lopez wants the Broadway musical not only to lean into that context but to celebrate it as a mode of survival and a proud lifestyle.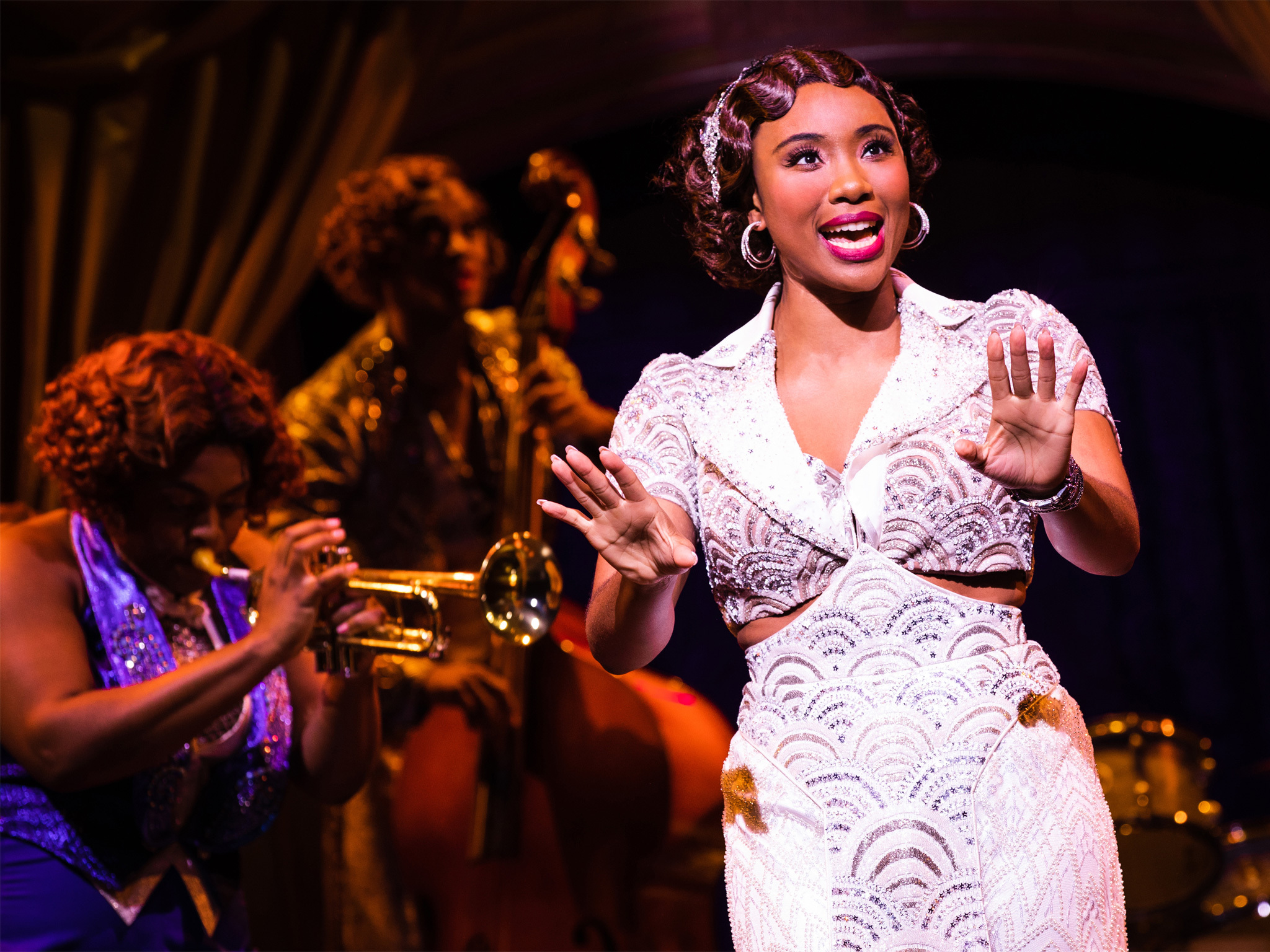 Spoiler Alert: Significant Plot Point Revealed
You've been warned! The movie famously ends with Osgood responding to the big reveal of Daphne's true gender with "Well, nobody's perfect!" In the stage version, Daphne decides to continue her life as Daphne, which is obviously quite a departure from the Billy Wilder flick.
Will audiences be put off by the new messaging? Simply disappointed by the unfaithful adaptation (and absence of one of the most famous last lines in film history)? Or will they ultimately warm to this new hot take on an old classic?
Some may like it hot, others will like it not.