Smash's Katharine McPhee to Star in "Waitress"
Katharine Mcphee Is Next Up To Star In Waitress As Jenna, Taking Over On April 10, 2018 From The Current Performer, Sara Bareilles, The Show's Composer.
---
Katharine McPhee To Replace Sara Bareilles In The Lead Part Of Jenna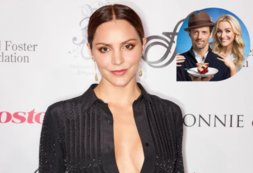 Waitress has been running for almost two years, and the musical is still going strong. After beginning previews on March 25, 2016, ahead of its opening night on April 24, 2016, the show earned 4 Tony Award nominations, including Best Musical, Best Original Score for Sara Bareilles, Best Performance by a Leading Actress in a Musical for Jessie Mueller, and Best Performance by a Featured Actor in a Musical for Christopher Fitzgerald. Since that time, the show has undergone some exciting cast changes.
Sara Bareilles Is A Three-Time Grammy Nominated Singer
After Jessie Mueller completed her originating run as the lead role, Jenna, the part was taken over by the show's composer, Sara Bareilles, from March 31, 2017 until June 11, 2017. Beyond composing this musical, Bareilles is a three-time Grammy nominated singer and songwriter, whose many popular songs include "Love Song" and "King of Anything." She has an enormous fan base, as evidenced by the surge in box office that took place when she took on the role.
Katharine McPhee To Star As Jenna In Waitress
Still, with her busy schedule, she had to bow out after just 2.5 months, and in the meantime Betsy Wolfe took on the part from June 13, 2017 to January 9, 2018. However, Bareilles couldn't stay away, and she is once again playing the role of Jenna at the Brooks Atkinson Theatre, since she began this second go-around on January 16, 2018. Nevertheless, Bareilles will need to depart once more on March 11, 2018, and until recently, it was not announced who would be her replacement. Fortunately, the producers have found a very exciting person to take on the role of Jenna: Katharine McPhee.
Fresh From Her Success on "Smash" and "Scorpion"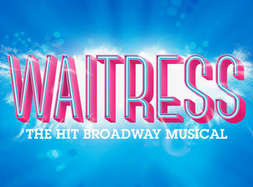 Katharine McPhee may have never been in a Broadway show before, but she is well known to theatre fans. She starred as Karen Cartwright on NBC's Broadway-set television series Smash, which ran for two seasons from February 6, 2012 to May 26, 2013. In the first season of Smash, the story was set around the creation of a new Broadway musical called Bombshell about the life of Marilyn Monroe. Much of the first few episodes centered around searching for the leading lady to play this fictional part.
The search came down to two people: Ivy Lynn (played by Megan Hilty), an experienced and mighty contender, and Karen Cartwright (played by Katharine McPhee), who is a newcomer that has a special something. Fans fell in love with McPhee for her underdog simplicity and gorgeous voice, rooting for her to overcome the challenges and star as Marilyn in this musical. While Smash only lasted two seasons, McPhee's career skyrocketed.
McPhee Has Released Five Albums
As a singer, she has now released five albums, most recently the 2017 album "I Fall in Love Too Easily," which peaked at Number 2 on the Billboard Jazz Album chart. Her other albums have also done very well, featuring such singles as "Over It," "Had It All," and a rendition of "Have Yourself a Merry Little Christmas." Since Smash, her acting career has included playing the lead part of Paige Dineen in the CBS series Scorpion, which has so far run for four seasons.
Runner Up On American Idol
As for other theatre experience, McPhee has a background on the stage, including her enrollment in Boston Conservatory, and starring in a Los Angeles production of Annie Get Your Gun. She also performed a one-night special of songs from the Smash fictional musical Bombshell at Broadway's Minskoff Theatre in 2015. In addition, she came to renown in the fifth season of American Idol, getting all the way to the final episode, and ultimately placing as the runner-up to the winner of that season, Taylor Hicks.
In any case, McPhee will be an exciting addition to Waitress; her stint is scheduled to last from April 10, 2018 to June 17, 2018.
Discount Broadway Tickets
---
---