"Significant Other," by Joshua Harmon, Begins Previews
Significant Other Began Previews On Broadway On February 14, 2017 After An Off-Broadway Run At The Roundabout Theatre Company In A Production Directed By Trip Cullman
---
Playwright Behind "Bad Jews" Makes His Broadway Debut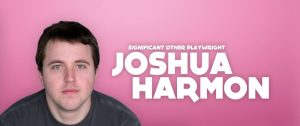 Joshua Harmon is the new kid in town. Roundabout Theatre Company produced the world premiere of Significant Other at their 420-seat Off-Broadway Laura Pels Theatre from May 16, 2015 to August 16, 2015, and received great acclaim. This is the second of Harmon's plays to be produced by Roundabout, and also the second of his plays ever to be produced for a run of more than three performances. The first, Bad Jews, premiered at the Roundabout Theatre Company's 63-seat black box theatre in their program for new writers in 2012, and then transferred to the Laura Pels Theatre for a wildly successful run.
Following this Off-Broadway success, Bad Jews became the third most produced play of the 2014 to 2015 season, including a prestigious run in London's West End at the Arts Theatre for five months, in addition to sold-out runs in London at the St. James Theatre and the Theatre Royal Bath. Bad Jews has been produced all over the world, including Australia, South Africa, Israel, and Germany. Nevertheless, Significant Other represents a new rung on the ladder for Harmon, as this is the first time one of his plays is appearing on Broadway.
Roundabout Bets on New Writer After Success with "The Humans"
At first glance, there may be little to make the case for the Broadway transfer of Significant Other, which has a cast without very recognizable names, and a straight play without any brand recognition or classic revival status. Nevertheless, Roundabout Theatre Company decided to take a chance on this play by Joshua Harmon, given the wild and unexpected success of his first play, Bad Jews.
It is likely that Roundabout found the confidence for this move due to the success of their last attempt at producing the work of a young writer on Broadway: Stephen Karam's The Humans, which took home the Tony Award for Best Play and ran for almost a year. While The Humans did not recoup its initial capitalization, it was a major success for Roundabout, as it is no easy feat to bring the work of a new writer to Broadway and win the Tony Award for Best Play.
Broadway Show Brings Consistent Revenue
Even without being financially successful during the course of the Broadway run, The Humans will continue to provide a steady revenue stream for Roundabout, as they will have the rights to the intellectual property as it is produced in regional and amateur productions for years to come. They are likely placing a similar bet on Significant Other. While the show may not recoup its investment during the Broadway run, it may be an awards contender, and in any case, the laurel of a Broadway credit will make this property exponentially more valuable for future revenue streams.
A Broadway Cast Led by Gideon Glick and Lindsay Mendez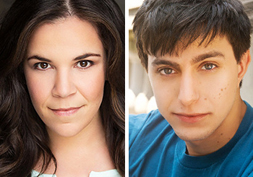 Significant Other began previews on February 14, 2017, ahead of an opening night scheduled for March 2, 2017. There is no closing date scheduled at this time. The cast of the Broadway production is largely identical to that of the Off-Broadway run from summer 2015, with one newcomer: Rebecca Naomi Jones in the role of Vanessa. Significant Other is the story of a young man named Jordan Berman (played by Gideon Glick in an acclaimed performance), who is a single 20-something struggling to find love.
He is gay, Jewish, and desperate to find his one and only. While his three closest friends find love and get married, he is left wondering if he will be alone forever. This play, directed by Trip Cullman, is a comedy about the sad truth of the search for love. Even when dealing with the topic of loneliness, this heartfelt play elicits laughter because it portrays the reality of love with such biting truth.
Discount Broadway Tickets
---
---