"Shuffle Along" to Close Abruptly Following Tony Snub
Shuffle Along Will Close On July 24, 2016 Following The Departure Of Audra Mcdonald, As The Show Earned No Tony Awards.
---
"Shuffle Along" Broadway Production Received 10 Tony Nominations But No Wins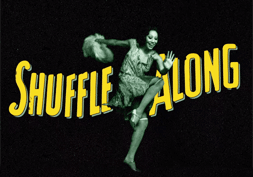 Shuffle Along, or the Making of the Musical Sensation of 1912 and All That Followed is a historic production on Broadway. It is the brainchild of George C. Wolfe, who wrote the book and directed the show, based off a forgotten treasure from 1912, Shuffle Along, which featured a completely African American cast and creative team.
The revamped and reconceived show incorporates the original score from the 1912 musical, with music by Eubie Blake, lyrics by Noble Sissle, and with elements of the original book by F. E. Miller and Aubrey Lyles.
Choreography By Savion Glover
These creative team members also appear as characters in the reconceived show. The choreography by Savion Glover (Bring in 'Da Noise, Bring in 'Da Funk, Jelly's Last Jame) was also a major attraction with this show. Above all, however, the all-star cast made this an unmissable treat on Broadway.
Unanimously celebrated star Audra McDonald plays Lottie Gee, and other performers include Brandon Victor Dixon, Brian Stokes Mitchell, and Billy Porter. In any other season, the show would have made out like a bandit during awards season, and Shuffle Along did receive 10 Tony Award nominations. However, in the same season as Hamilton, it failed to win any single award.
Musical To Close Following Departure Of Audra McDonald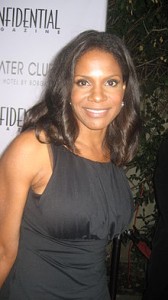 The show had long ago announced that Audra McDonald would take a leave of absence from June 21, 2016 to September 25, 2016, and that she was slated to return to the show on September 27, 2016. The reason was left vague, citing some conflicting project.
However, it is now clear that this is a maternity leave. Along with her husband Will Swenson, McDonald is expecting the birth of her child this fall. At this point, McDonald will remain with the production until July 24, 2016. At that point, the show will close for good.
Can't Sustain Financial Losses
The producer, Scott Rudin, cited the reason for the unexpected closure to be that the show could not sustain the extended financial losses that it would inevitably occur in playing for so many months without McDonald in the cast. What he didn't state explicitly, but which is clearly the case, is that the Tony snub has made Shuffle Along a more difficult contender at the box office than they had expected.
With 10 Tony nominations, it was expected that the celebrated musical would earn at least one or two awards in place of Hamilton. It was postulated that Savion Glover was a contender for Best Choreography, and that possibly one or two design awards – such as costumes by Ann Roth or lighting by Jules Fisher and Peggy Eisenhauer – might go to Shuffle Along. However, Hamilton made a clean sweep of the Tony Awards, leaving Shuffle Along in the dust.
"Shuffle Along" Won Best Musical At Drama Desk Awards
Despite this Tony snub, Shuffle Along did do well at the less prestigious, but still highly respected, Drama Desk Awards on June 5, 2016, right before the Tony Awards. It took home the award for Outstanding Musical; to be fair, Hamilton was not nominated. In addition, it won the awards for Outstanding Choreography for Savion Glover, Outstanding Wig and Hair Design for Mia M. Neal, and Outstanding Costume Design for Ann Rother.
This made is the musical with the most wins at the Drama Desk Awards. The reason Hamilton was not eligible for the Drama Desks this year is that it was eligible last year, in 2015, as an Off-Broadway show. Unlike the Tony Awards, the Drama Desks honor both Broadway and Off-Broadway productions. Nevertheless, the Drama Desk nods were not enough to sustain Shuffle Along, given the loss of Audra McDonald. Therefore, the Broadway production will close following the final performance on July 24, 2016.