"She Loves Me" Begins Previews at Studio 54 But Faces Unclear Future
She Loves Me Began Previews At The Roundabout Theatre Company On Broadway Directed By Scott Ellis At Studio 54 Starring Laura Benanti, Zachary Levi, And Jane Krakowski
---
Third Broadway Production of Award Winning Musical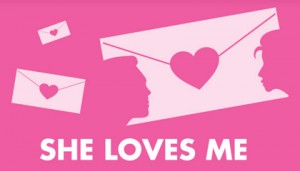 This past week, She Loves Me began previews at Studio 54 in a Roundabout Theatre Company production. With an official opening night scheduled for March 17, 2016, the musical is presently scheduled for a limited engagement to conclude on June 12, 2016.
She Loves Me has a book by Joe Masteroff (Cabaret, The Warm Peninsula), music by Jerry Bock (Fiddler on the Roof, The Apple Tree), and lyrics by Sheldon Harnick (Fiddler on the Roof, The Apple Tree). First premiering on Broadway in 1963, She Loves Me has since been revived in 1993 and now 2016, with a one-night special event also taking place in 2011.
All-Star Cast Unites for a Broadway Revival
In fact, the 2011 special was a precursor for the current revival, as both are directed by Roundabout Associate Artistic Director Scott Ellis, and several of the actors are recurring their roles. Scott Ellis most recently directed the Broadway production of On the Twentieth Century, and his other credits include The Elephant Man, You Can't Take It With You, The Mystery of Edwin Drood, and Harvey.
The present revival also has an all-star cast, including Laura Benanti (Women on the Verge of a Nervous Breakdown, In the Next Room), Gavin Creel (The Book of Mormon, Hair), Byron Jennings (You Can't Take It With You, Arcadia), Jane Krakowski ("30 Rock," Nine, Once Upon a Mattress), Michael McGrath (On the Twentieth Century, Nice Work If You Can Get It), Zachary Levi (First Date), and Nicholas Barasch (The Mystery of Edwin Drood, West Side Story).
An Old-Fashioned, Heartwarming Musical Comedy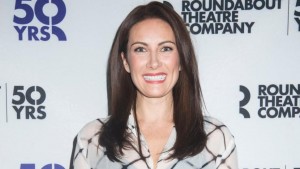 When She Loves Me debuted on Broadway in 1963, it was nominated for the 1964 Tony Award for Best Musical, and the 1993 revival was likewise nominated for the 1994 Tony Award for Best Revival and won the 1994 Drama Desk Award for Outstanding Revival. That following year, the London transfer production won the Olivier Award for Best Musical Revival.
All of these accolades are testament to the fact that She Loves Me is a heartwarming and classic musical comedy. The story follows two young people, Georg (Zachary Levi) and Amalia (Laura Benanti), who work together at a parfumerie, but are not very close friends. While spatting at work each day, little do they know that each individual is also partaking in a secret pen pal relationship with an unknown crush. When their pen pal identities are revealed to be none other than one another, their love is put to the test.
An Unclear Start at the Broadway Box Office For Scott Ellis
In its first partial week of four preview performances, She Loves Me brought in $227,422, which represents 50.55% of its gross potential. With a top ticket price of $149.00, the average paid admission was $70.34. Furthermore, the average audience capacity was filled up to 80.2%. This represents a fair amount of discounting, both through public discount ticket sales and also subscriber tickets at a reduced price. A show like She Loves Me is a tricky commercial bet, especially without an A-list Hollywood name on the marquee.
Although the actors in She Loves Me are exciting Broadway box office names, they are not the golden ticket that can allow a show to thrive financially on the actors' credit alone. Therefore, it is fortunate that She Loves Me is produced under the auspices of the Roundabout Theatre Company, a not-for-profit theatre institution, allowing them to bring a classic but not quite flashy show to Broadway with tried and true theatre actors.