Seatgeek Rises On Broadway To Become Powerhouse Primary Ticket Seller
SeatGeek Defies The Odds And Grows From Being a Lowly Broadway Ticket Broker Website to Powerhouse Primary Ticket Seller in Just Two Short Years, With a Little Help From The Jujamcyn Theatre Group
---
​​The Rise of the Cult of SeatGeek
A mobile-focused ticket platform initially launched in 2009, SeatGeek, enables users to buy and sell tickets for live sports, concerts and theater events. Desktop and app users alike may browse events, view interactive color-coded seat maps, complete purchases, and receive electronic or print tickets.
SeatGeek, which was originally designed as a listings hub on the secondary ticketing market, now operates as both a primary ticket outlet and secondary marketplace for sports teams and live event venues. SeatGeek's theatre clients include the 5 Jujamcyn Theatres on Broadway (the St. James, Al Hirschfeld, August Wilson, Eugene O'Neill and Walter Kerr) as well as the Lloyd Webber Theatre Group in London.
Jujamcyn and SeatGeek: Ticketing Partnership
In January of 2021, Jujamcyn Theaters and SeatGeek announced a marquee multi-year partnership that promised to bring the next generation of ticketing technology to Broadway. Patrons of those Jujamcyn residents would be privy to a more streamlined ticket-buying experience.
According to a SeatGeek press release announcing the merger, patrons could expect to experience a reimagined shopping experience allowing for easy browsing and comparison, in order to find a ticket within their exact specifications.
In addition to the technical aspects, both SeatGeek and Jujamcyn claim to value customer service, And according to Trustpilot, consumers would agree with Jordan Roth's assessment of his acquisition. SeatGeek is currently ranked at the 'great' level with an average of 4.2 out of 5 stars. That number is based on almost 6500 reviews.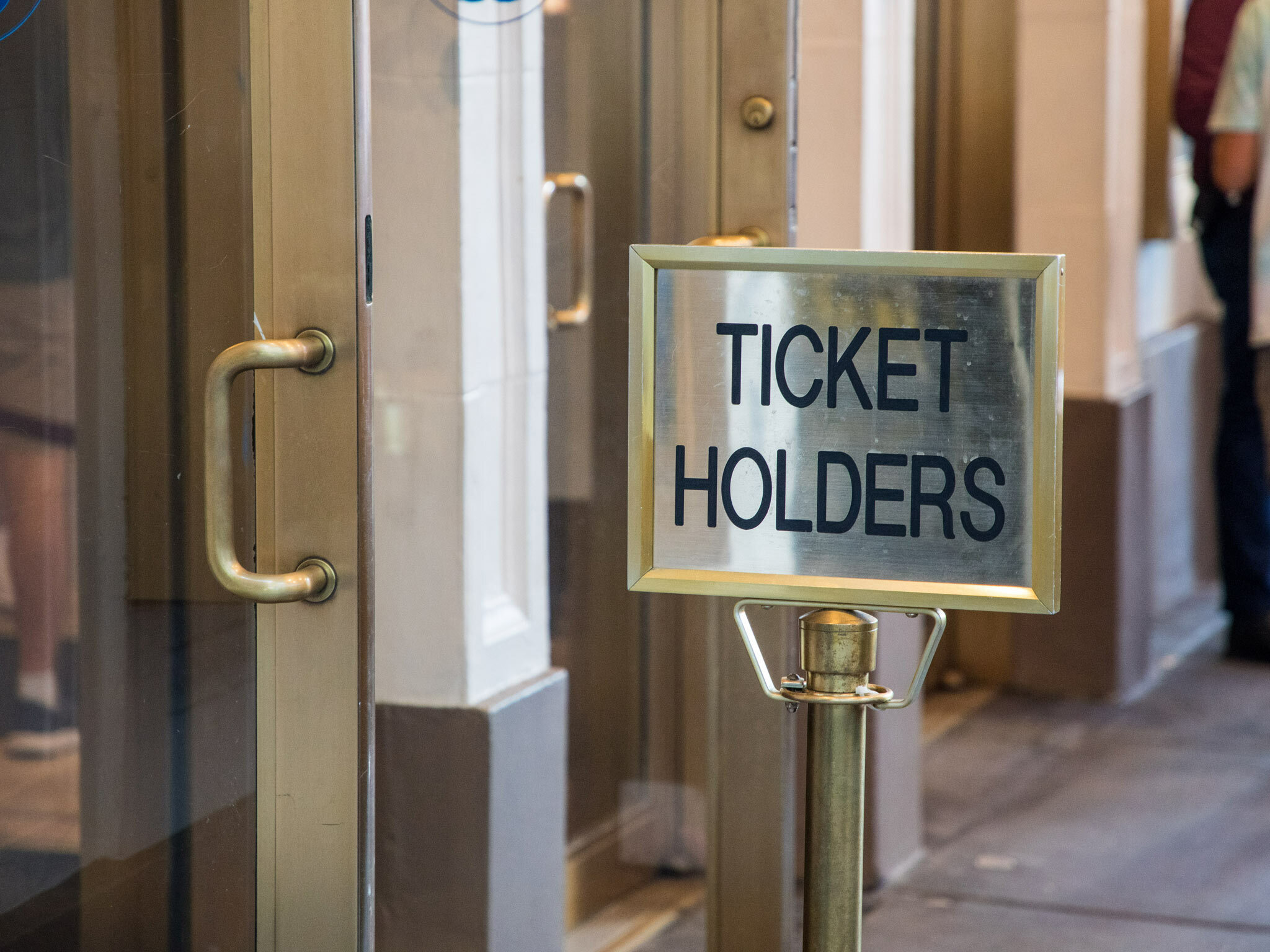 Jujamcyn: A Family Business
Originally owned and operated by theatre lovers Virginia McKnight Binger and her husband, James H. Binger, Jujamcyn derives its name from the Bingers' children: Ju[dith], Jam[es], and Cyn[thia]. The company is now run by Jordan Roth.
Roth was very excited to partner with SeatGeek during the throes of the pandemic, expressing extreme gratitude for a partner committed to taking exceptional care of theatre patrons and show partners alike. Both companies also value innovation.
The Jujamcyn name and pedigree also gives a company like SeatGeek legitimacy and that all-important street-cred.
Ticketmaster, Telecharge, TixTrack: Spilling the "T" All Over The Place
The Broadway ticket industry used to belong almost exclusively to Ticketmaster and Telecharge, with most average ticket buyers unaware that they were even two different organizations.
But with the advent of companies like SeatGeek and TixTrack (recently acquired by Nederlander), not to mention other Broadway houses like the Roundabout Theatres using their own proprietary models, audiences will have a wider range of experiences purchasing their tickets. And consumers may base their show choices on a ticket-buying experience that they like.
Naturally, with the high price of tickets even at face value, customers are often gobsmacked by service fees. Whichever company is willing to cut down those costs will curry favor with buyers. But if those buyers are determined to see one particular show, they have no choice about which platform to use as a monopoly on a single source for tickets is the order of the day on Broadway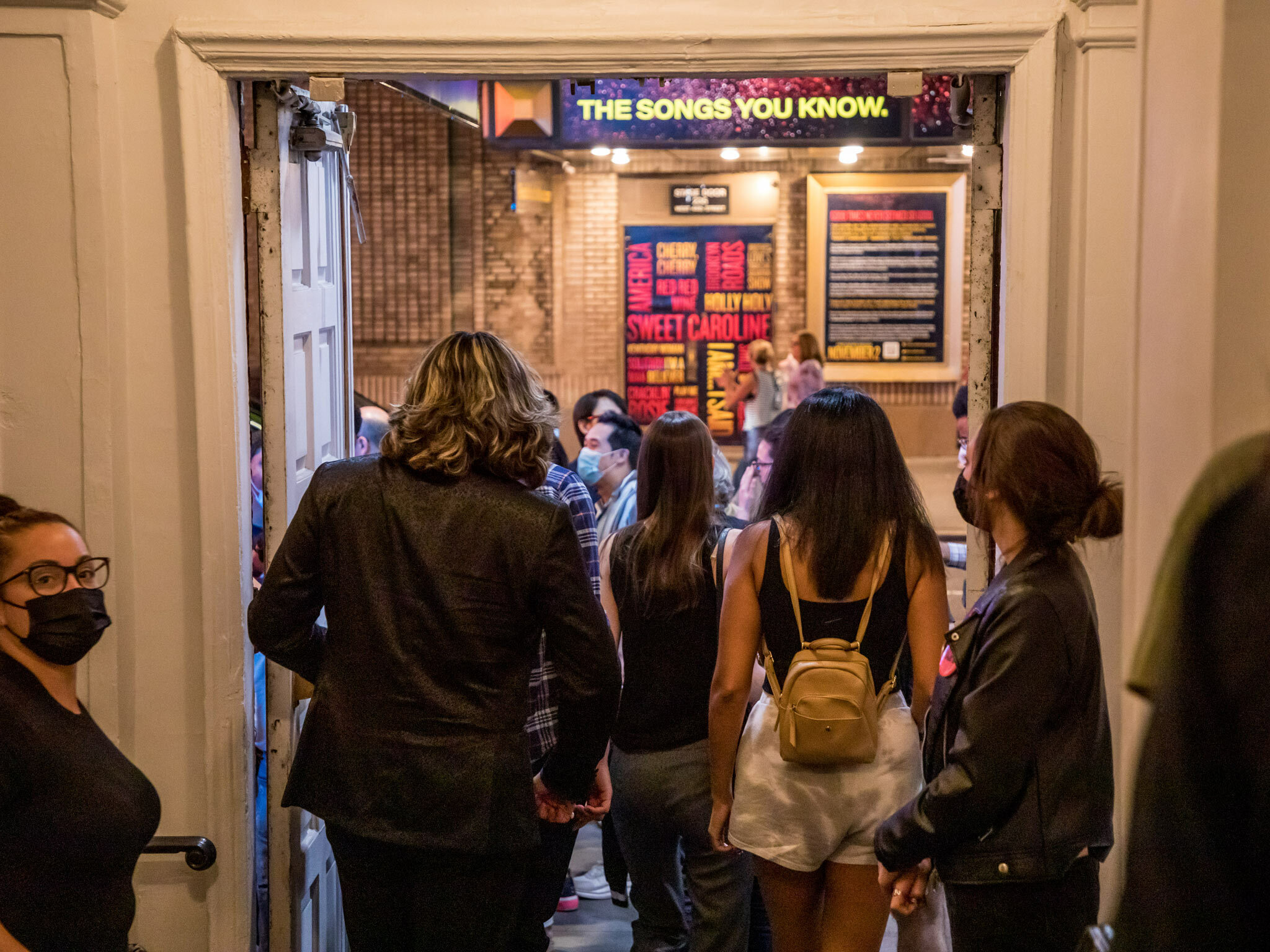 TodayTix: A Digital Experience
Yet another Broadway ticketing platform, TodayTix bills itself as the digital gateway to live shows, arts and cultural experiences.
Since launching in 2013 by life-long friends and Broadway producers Merritt Baer and Brian Fenty, the company claims to have engaged more than 5 million users to connect beyond ticketing into new cultural experiences that bring human interaction back to the digital world. If that sounds like a lot of hot air to you, then you may just be right.
TodayTix claims to work with thousands of venues to provide the best-priced tickets available in the biggest cities around the world, but the company must not have the financial wherewithal or industry leverage to be a primary Broadway ticket seller, as Seatgeek just beat them to the punch and now they TodayTix seems adrift and unsure what to do next.
Still the younger generations like the TT app interface and lottery experience, but is it enough to sustain them while Seatgeek and TixTrack take charge of Broadway show ticket sales?
SeatGeek, Sometimes a Secondary Broker
While the primary Broadway ticketing provider for the Jujamcyn Group of theatres, Seatgeek also offers ticket brokering for other Broadway shows. Their website offers tickets to a variety of current other Broadway shows as well as a host of other theatrical events. This move to play both sides of the ticketing market is a shrewd business indeed, as they provide their Broadway clients with primary ticket services and provide ticket brokers with a venue to sell tickets secondary market tickets. The two are never allowed to overlap, as Seatgeek blocks brokers from selling tickets to shows where the are the primary ticket source, but that may change.
And while they may sell some tickets at a loss, they can make up the revenue by collecting contact information and profiting from those buyers later on when they get to promote other tickets to them.
Taking the long view could prove quite lucrative for Seatgeek, in a ticketing business where there will always be new marquee events and celebrities to draw in the crowds.
First-Time Buyer Incentives Are A Hit
Anyone who newly subscribes to a website or newsletter expects to get some extra benefit and some might expect a signing bonus. The idea of a Broadway ticketing service providing even a nominal user discount just for making their first purchase is unheard of. In another shrewd business move, SeatGeek smartly offers new users just that: a $20 discount off an initial purchase of at least $50. On that one loss-leader approach, their future is bright, but it might also bankrupt them as that model is not sustainable for too long.
And if that first experience is a positive one, customers will be motivated to give SeatGeek repeated business and recommend the platform to family and friends. SeatGeek just may get a standing ovation and they remain proof that the new kid on the block has something to offer over Michael Rapino's Broadway-beleaguered Ticketmaster and Charles Flateman's obsolete Telecharge.